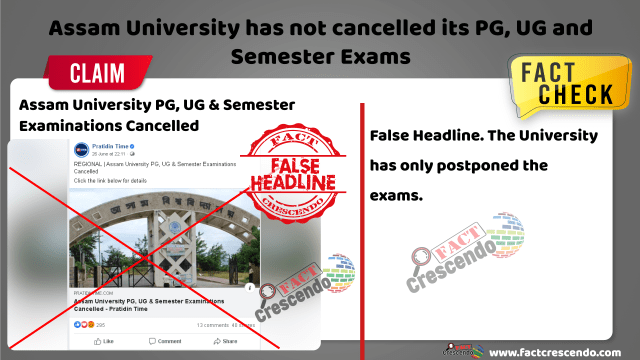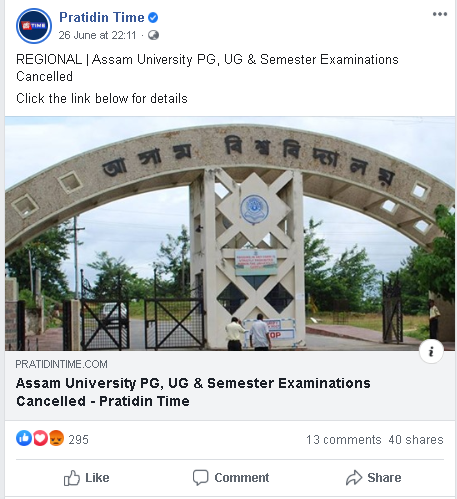 A media organization from Assam has published a post sharing a link from its website on its official Facebook Page claiming that the Assam University has cancelled its Post Graduation, Under Graduation and Semester end examinations.
The post, shared on June 26, 2020 at 10:11pm has the caption: "REGIONAL | Assam University PG, UG & Semester Examinations Cancelled
Click the link below for details".
The link is of a news report published on their website and has the headline: "Assam University PG, UG & Semester Examinations Cancelled".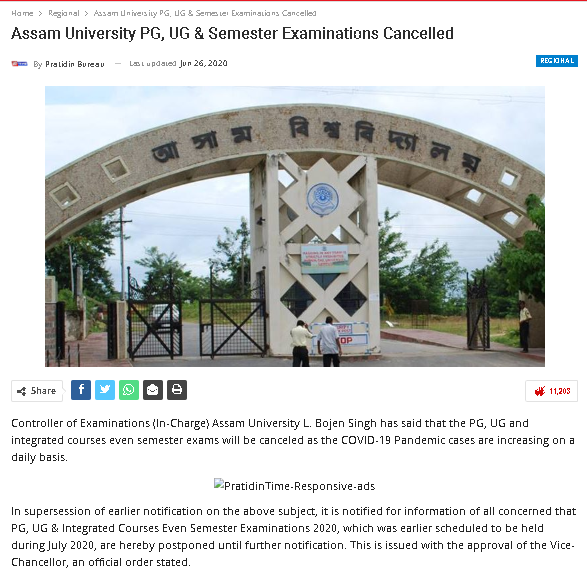 Pratidin Time Link | Archived Link
Needless to say, the news report has sparked off anxiety and panic among the students pursuing their degrees at the Assam University, Silchar. And lot of them were left wondering about what to do. This made it imperative for the news article to be verified before further confusion is created. Hence we decided to fact check the post.
Fact Check Methodology:
First we checked the Website of Assam University where we looked for the latest notifications. We spotted a notice published on June 26, 2020, which says that the exams have been postponed.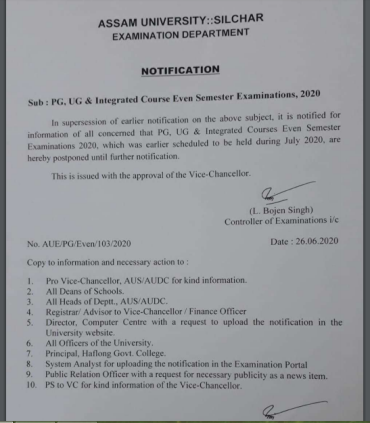 We then read the news report closely. On opening the link we saw that it is written, the exams are only being postponed until further notification. The report isn't the same as the headline which claims that exams stand cancelled!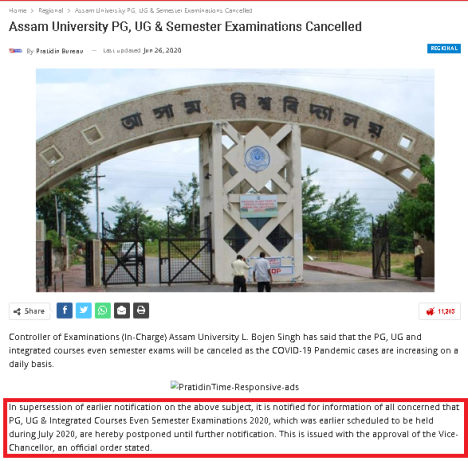 We then checked Twitter for any such official notification or clarification that might have been published and we found a tweet by Press Information Bureau (PIB) Guwahati which says the claim is false.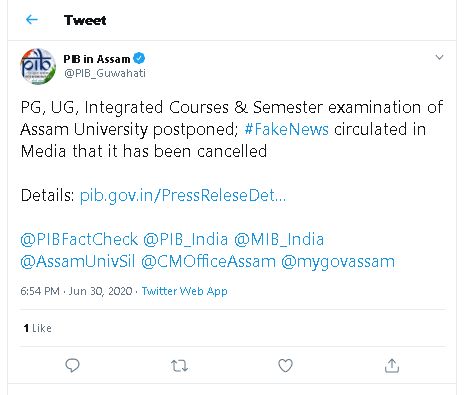 PIB has also published a Press Release on the same and the link to it has been shared in the above post.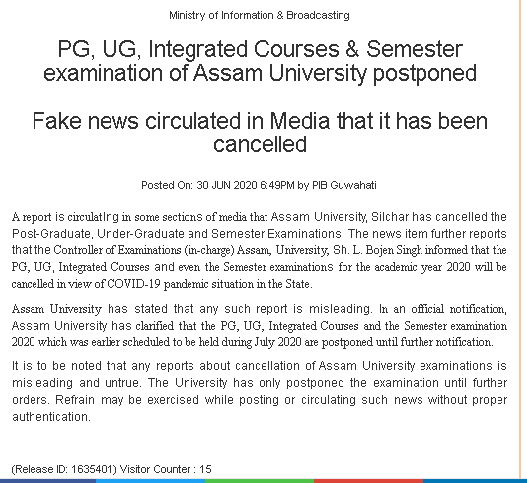 Conclusion:
The headline of the news report is misleading. The Assam University has not cancelled the exams but just postponed it due to the current pandemic situation.

Title:Assam University has not cancelled its PG, UG and Semester Exams
Fact Check By: Manjori Borkotoky
Result: False Headline