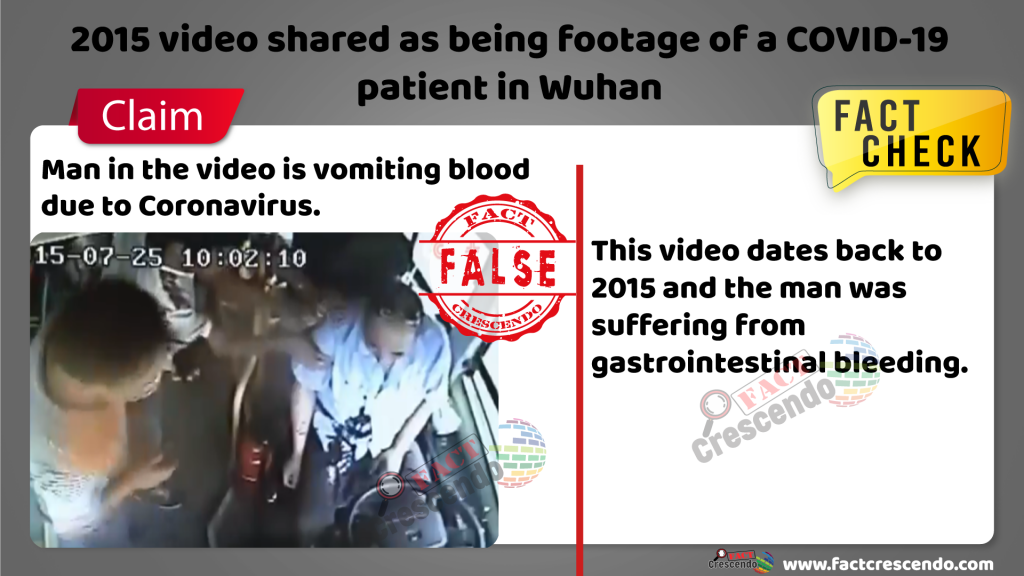 Social media is overflowing with several false narratives concerned with Coronavirus providing cures and causes of how the disease originated and spread around the world. There are several videos going viral of people falling sick claiming that it shows how people in China got infected with COVID-19.
A video showing a bus driver vomiting blood is circulating on social media claiming that the man is positive for Coronavirus and is vomiting blood due to the infection. Along with this, it is also claimed that the video is from Wuhan and the man is 47 years old. 
The post reads as "#wuhan NSFW! Bus driver 巴士司机 vomits blood after becoming unconscious behind the wheel – the 47 year old #wuhan resident was positively confirmed to have the #WuhanCoronavirus #coronavirus 冠状病毒"
 Fact Check – 
We noticed that the video was originally a CCTV Footage inside a bus, looking carefully we found the Date to be 25 July 2015.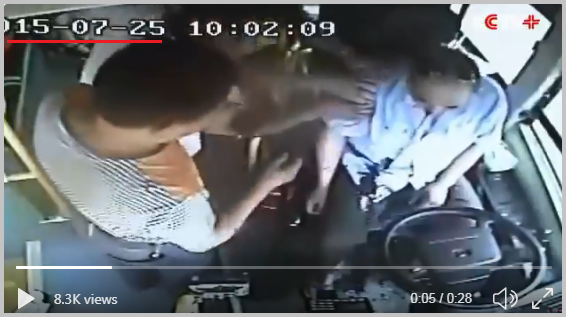 We started our investigation by running a simple keyword search on Google; keywords such as "bus driver vomits blood" led us to the news report by Mirror published on 28 July 2015. According to the report, Chen Yi began to feel unwell while on board his number 47 bus in the Chinese city of Xiamen. Mr Yi was suffering from gastrointestinal bleeding, a condition related to bleeding of the digestive tract that could be a sign of a more serious condition.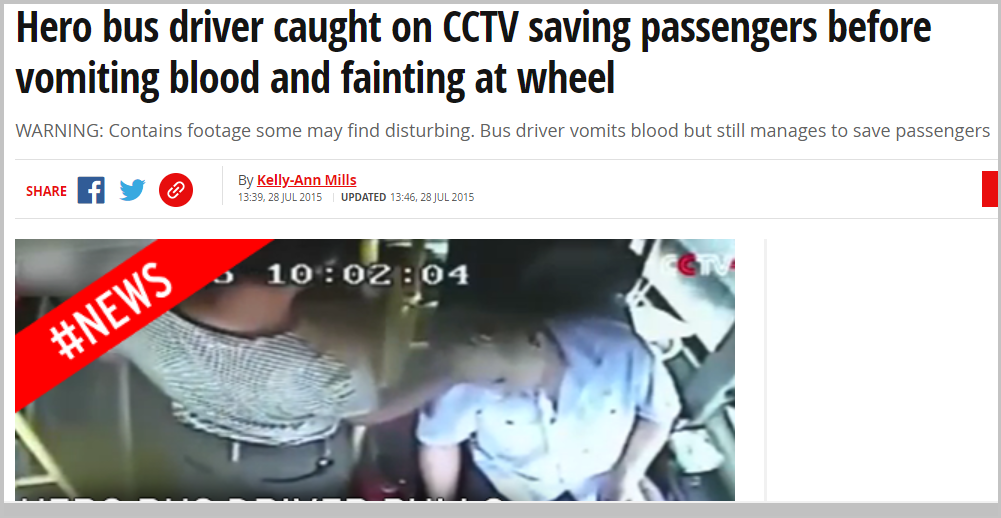 The Shanghaiist also published a similar story reporting, "A man in Xiamen was driving a bus full of passengers yesterday when he suddenly began vomiting blood. One of the passengers, surnamed Xiao, saw the unconscious driver slipping off his seat. He quickly went up to hold the bus driver steady while calling the police for help. According to the doctors, Chen Yi was suffering from gastrointestinal bleeding."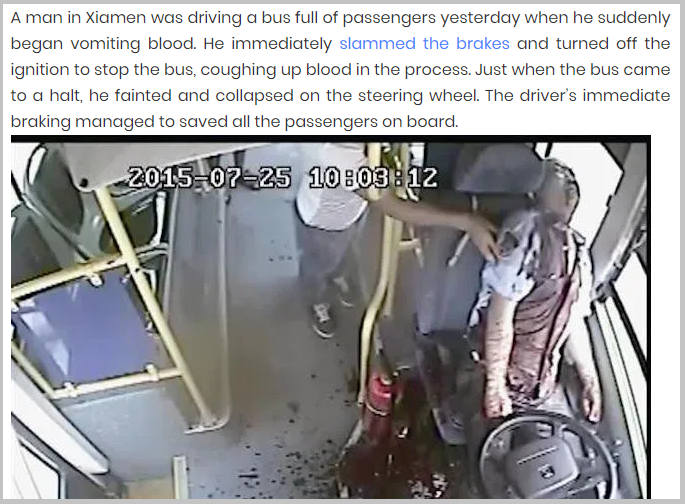 Conclusion- Fact Crescendo found the above-mentioned report to be False. This video dates back to 2015 when a driver in Xiamen, China was suffering from gastrointestinal bleeding. This video has no relation with COVID-19. The man in the video is not suffering from COVID-19.

Title:2015 video shared as being footage of a COVID-19 patient in Wuhan
Fact Check By: Aavya Ray
Result: False