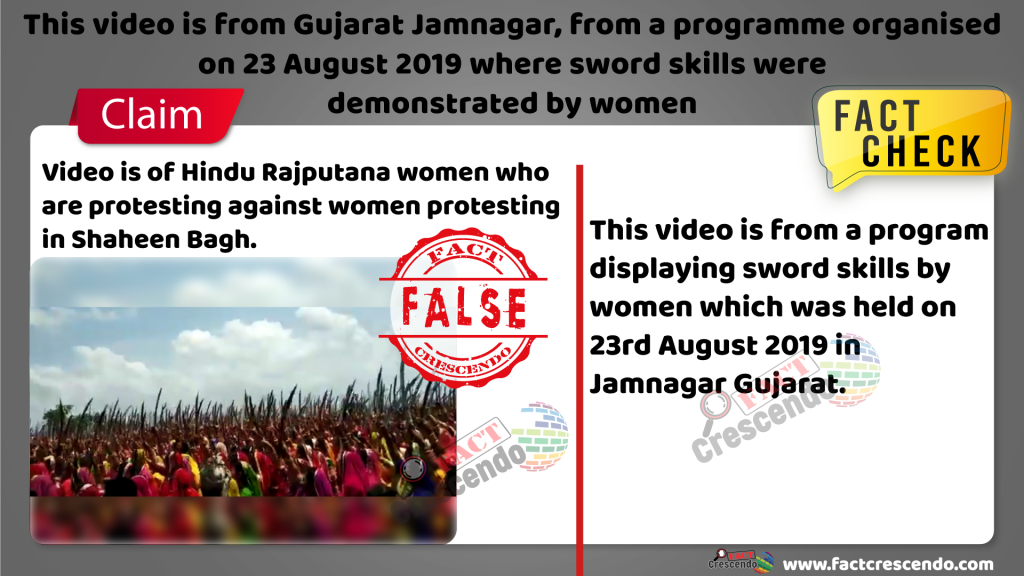 The Citizenship Amendment Act (CAA) is being widely opposed in many parts of India; these protests have been going on continuously 24X7 days in different places. The women protesting have made Delhi's Shaheen Bagh and Lucknow's Ghantaghar the center of protests against the Citizenship Amendment Act (CAA), which has led to many misleading and inaccurate articles, videos and photos on social media forums about Shaheen Bagh and Ghantaghar. One such post in which thousands of Rajput women can be heard shouting slogans with swords in their hands is being spread with the claim that these women are marching with swords against the Muslim women of Shaheen Bagh.  It also appears from this claim that the Rajput women shown in the video stand in support of CAA and NRC. 
This video is also being widely shared on Facebook.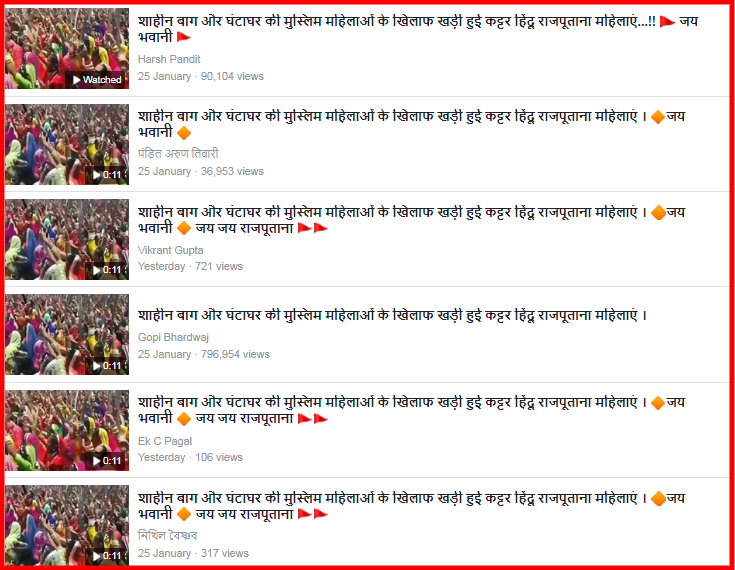 We started the investigation by searching for this video on YouTube with the help of different keywords, as a result of which we found the video uploaded on 23rd August 2019. The title of this video reads, "More than 2000 #Kshatriyans made a #World_Record in Gujarat by displaying their sword skills together".
Another 30-minute long version of this video is published by another YouTube channel on 25 August 2019. The title of this video reads, "Over 2000 Rajput sisters in Gujarat set a world record by displaying their sword skills #Gujarat Rajput Community". 
After this, we searched for keywords related to the information given by this video on Google, as a result of which we found a News published by Times of India on 23rd August, 2019. The title of this news reads that "2000 Rajput women demonstrated their sword skills in Jamnagar, setting a world record."
According to the news, more than 2000 women of the Rajput community set a world record by demonstrating their swordsmanship skills in Jamnagar, Gujarat. The women demonstrated their skills in Dhrol's Bhuchar Mori.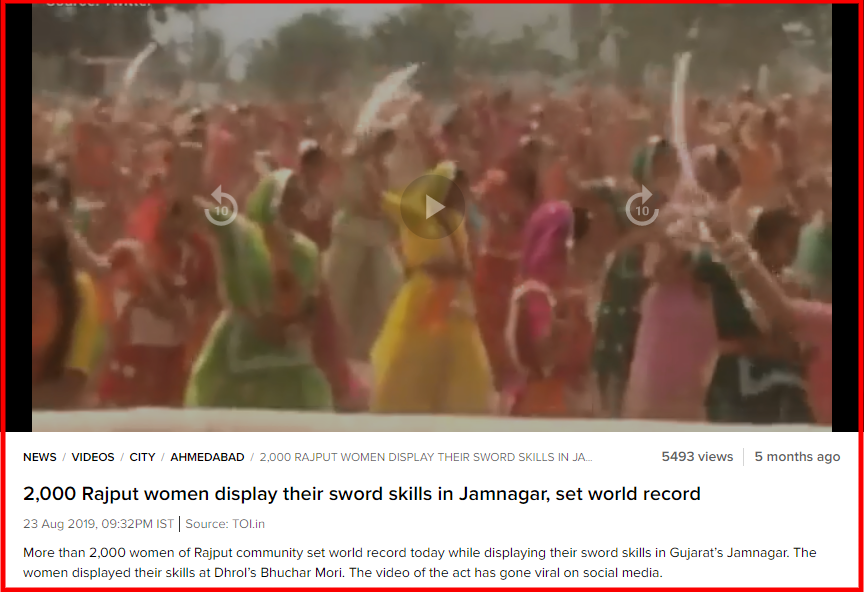 Apart from this, we found a news article published by the YouTube channel of VTv Gujarati News and Beyond. According to this video, in Jamnagar, two thousand women set a record by displaying their sword skills.  
This news has also been published in Gujarati by Divya Bhaskar.
It is clear from the research that with the above viral video has no relation to the Muslim women protesting against CAA and NRC in Shaheen Bagh and Ghanta Ghar.
Conclusion: We have found the above post to be wrong after checking all the facts. This video is about women demonstrating sword skills in Jamnagar on 23rd  August 2019. There is no relation between the women opposing CAA in Shaheen Bagh with this video.

Title:This video is from Gujarat Jamnagar, from a programme organised on 23 August 2019 where sword skills were demonstrated by women
Fact Check By: Ruchika M
Result: False