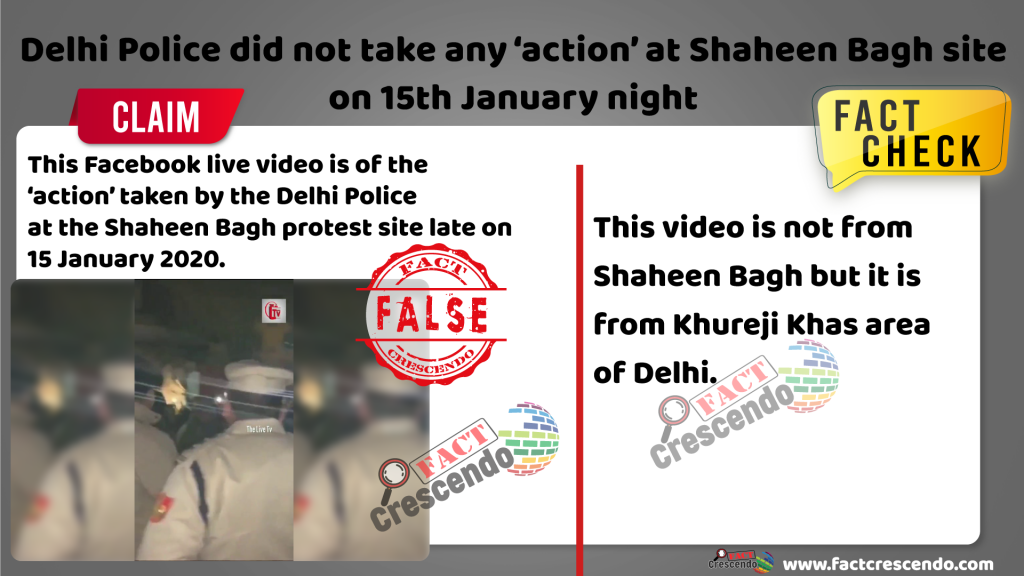 Movements related to CAB and NRC are going on across the country, due to which a live video by a Facebook page called "Fekuji" is doing rounds on social media. This video has been viewed by more than 1 million people and has been shared by more than 60000 people. It is being claimed through this video that Delhi Police had taken an 'action' at the Shaheen Bagh protest site on late night of January 15th, 2020.
In the beginning of the investigation, we found news of the recent action taken by the Delhi Police at Shaheen Bagh in Delhi, but we did not find any concrete news from the results. On this video we could see the logo of "Live TV", through which we found out that the video was uploaded by Live TV on YouTube. This video was uploaded as "Shaheen Bagh" on 15th January 2020.
Fact Crescendo contacted Live TV via e-mail and asked about the location of the video. They responded to us saying, "The video was sent to us by a local Delhi resident who claimed the video was shot in Khajuri, Shaheen Bagh in Delhi."

After watching the video carefully, we noticed that "Jagatpuri" was mentioned on the direction board.  When we checked the distance between Jagat Puri and Shaheen Bagh, we found that both these places are about 20 kilometers apart, and it takes more than 1 hour to cover this distance. This distance brings this video in doubt because if it is from Jagatpuri (as seen in the video), then why is it being spread as being from Shaheen Bagh?

After this, we searched for news related to this video through keywords like "Muslim Camp Delhi Police Crackdown Night 3" on Google search. Through the search results we found news from Millat Times. The title of the news reads that "Late night terror of Delhi Police at Khureji protest site", details and pictures given in this news are very similar to viral videos.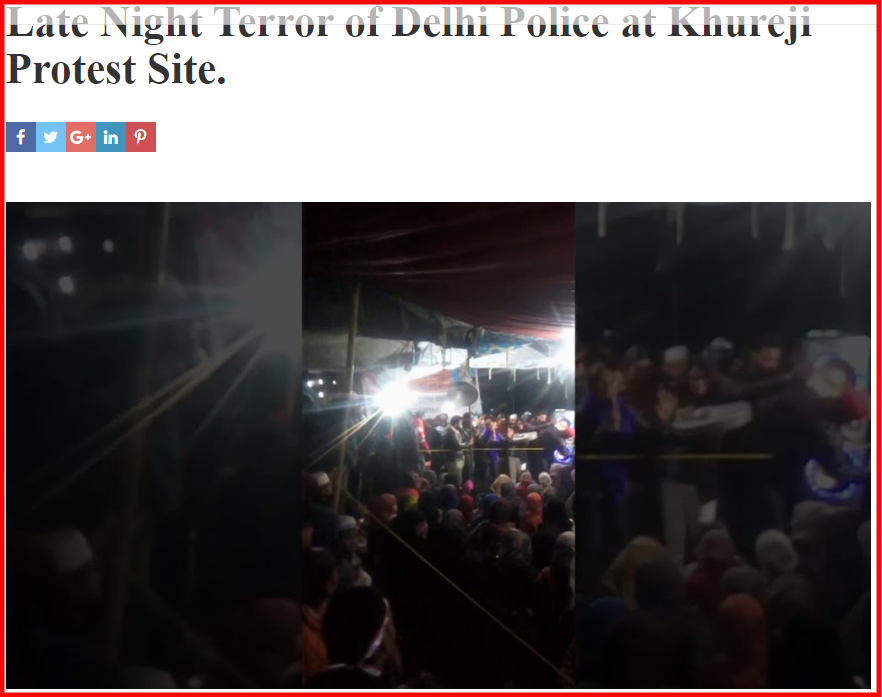 After this, we searched the distance between Khureji Khas and Jagat Puri on Google Maps and we found that these places are less than two kilometers apart. Considering that the possibility of having a sign board with the instructions of Jagatpuri is more at Khurehi Khas than Shaheen Bagh, we limited our search.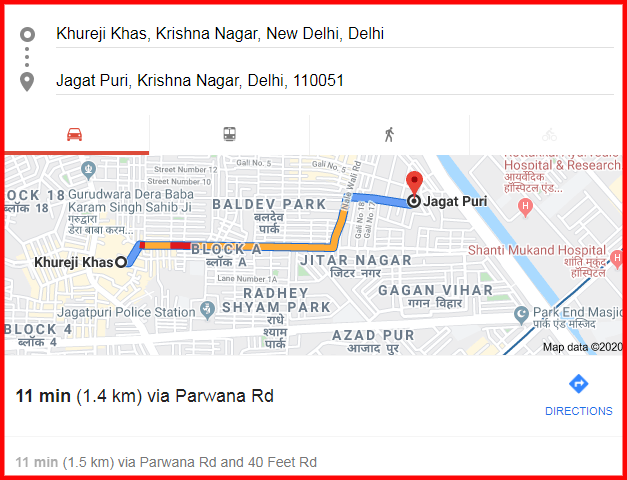 On finding more, we received this video on Facebook under the profile of a user named "Khalid Saifi". This live video was live on Facebook on 15th January at 03:03 am.
Khalid Saifi is the co-founder of United Against Hate. The Facebook page of United Against Hate shared the live video of Khalif Saifi in its headline that "Police brutal action against Khureji protest".
Fact Crescendo contacted Khalid Saifi. He told us that "At 3 in the morning of 15th January 2020, I went live from Khureji Khas. This video is from there. In Khureji Khas, peaceful protests were going on against the CAB and NRC. I received a call from a protestor at the venue of the protest, in which he said that the lights at the venue were switched off and the police were trying to break the tent. I reached the venue and went live on Facebook and made this event accessible to the people."
Khalid Saifi made his statement clear to Fact Crescendo through an exclusive video and said that the viral video on social media is from Khureji Khas area of Delhi and not from Shaheen Bagh. The aforementioned video was wrongly used to spread as the action taken by Delhi Police in Shaheen Bagh.
Conclusion: We have found the above post to be wrong after checking the facts. The viral video on social media is not about the action taken by the Delhi Police in Shaheen Bagh, but from an incident which took place on 15th January 2020 at 3 am in Khureji Khas.

Title:Delhi Police did not take any 'action' at Shaheen Bagh site on 15th January night
Fact Check By: Ruchika M
Result: False