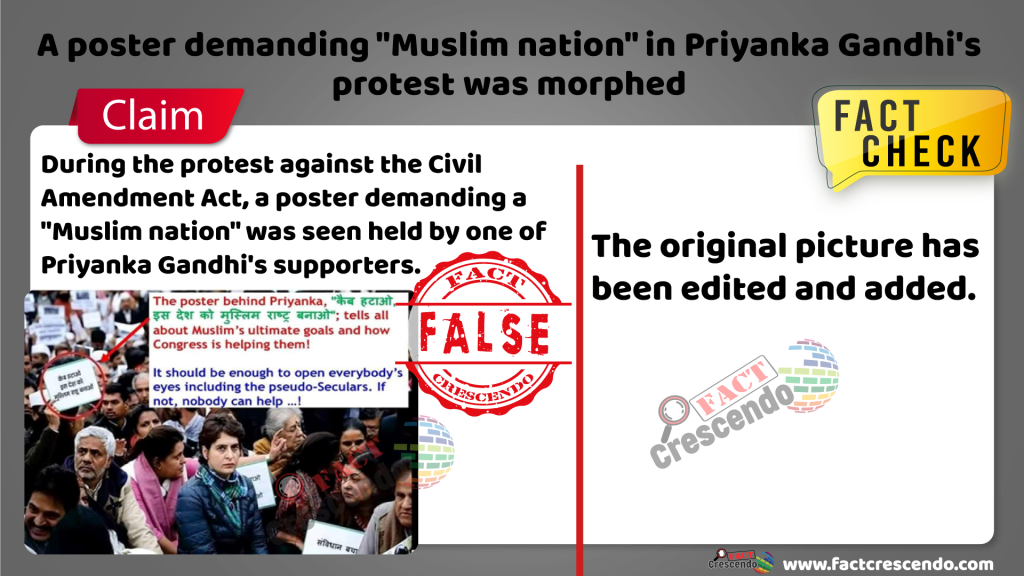 While protests against the Citizenship Amendment Act (CAA) and National Register of Citizens (NRC) are continuing in the country and violence is being reported in some states, many false reports are being spread about these protests on social forums. While sharing one such picture, it is being claimed that during Priyanka Gandhi's protest at the India Gate against CAA and NRC, a poster demanding a 'Muslim Nation' was seen. An inscription above the poster reads, "Remove CAB, and make this country a Muslim nation." In the posted picture, one can spot a woman wearing a jacket holding a poster with the following inscription on it ,"Muslim Nation".
The title of the post reads, "The poster seen behind Priyanka Gandhi reads 'Remove CAB, make this country a Muslim nation.' This means that the Congress Party is supporting these people in making our country a Muslim nation."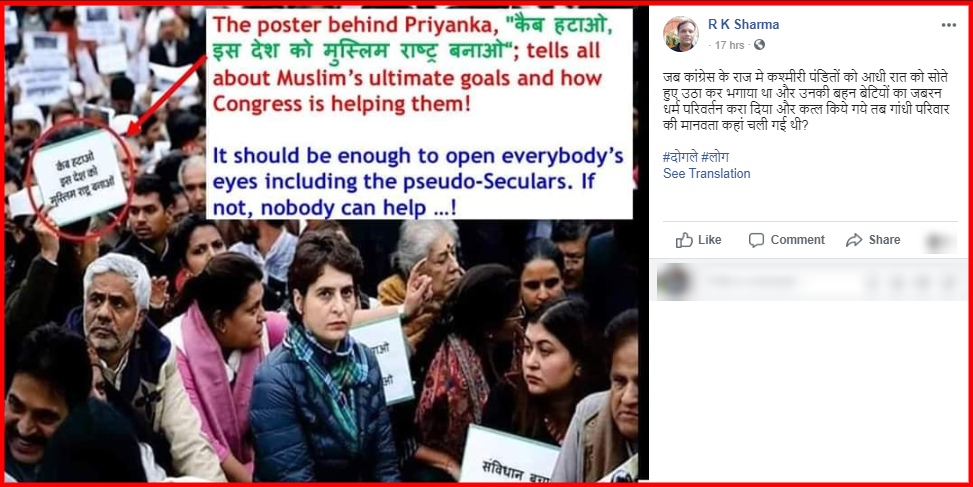 We started the investigation by doing a Google reverse image search by taking a screenshot of this picture. As a result, we did not find the above picture but we found several other pictures of some other protest. In the picture published by the UNI, we can see a woman holding a poster, but that poster reads: "Give us employment and bread, not sticks and bullet." Hence, we can definitely conclude that this photo has been edited using digital software's and is being falsely spread on social media.
Apart from this, we found a photograph on 'The Print' website, where the same image of the woman can be seen holding a poster in her hand that reads- "Give us employment and bread, not sticks and bullet." It is clear from this that the message written above the poster has been edited and morphed using digital tools.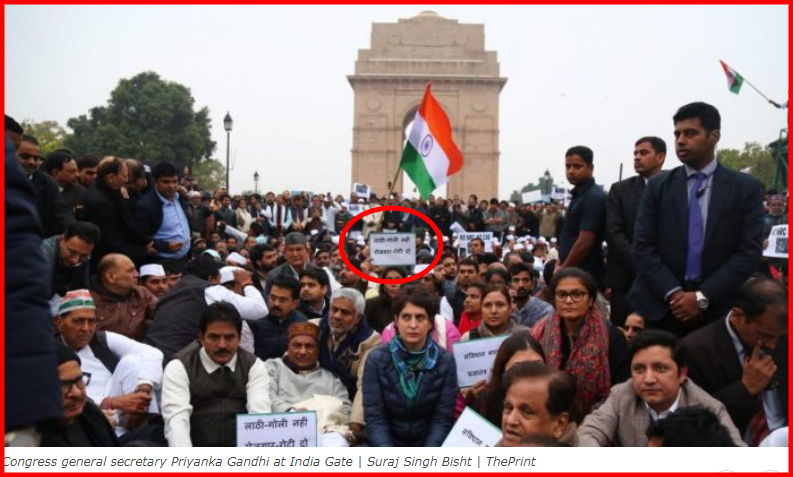 In any picture of this demonstration, we could not see the poster demanding a "Muslim nation".
Conclusion: We found the above post baseless after checking the facts. In the picture, the woman sitting behind Priyanka Gandhi is not holding a poster with "Muslim nation" written on it. The message on the poster shown in the original photo has been morphed. The original poster reads "Give us employment and bread, not sticks and bullet."

Title:A poster demanding "Muslim nation" in Priyanka Gandhi's protest was morphed
Fact Check By: Ruchika M
Result: False