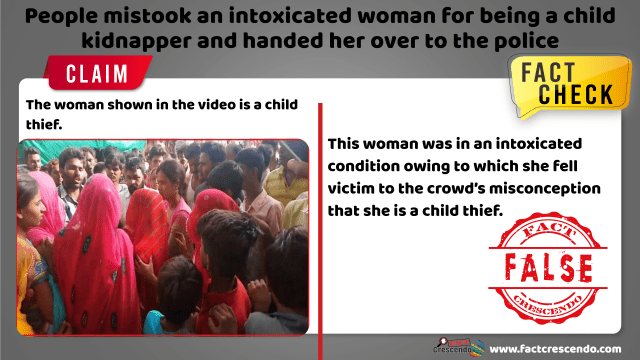 On 29 August 2019, a video has been shared on a Facebook page called 'Madhesh 24 Hours', in which the crowd is trying to catch a woman nearby. The description of the video reads, "woman caught red-handed while kidnapping little children in Manda". This post claims's that the woman shown in the video is a child thief. Is this really the case? Let us find out the truth of this claim made in the post.
Many claims on child theft are currently becoming viral on social media. Often people fall prey to misconceptions in such cases. In many cases, old, poor or mentally unwell people were mistaken for child-kidnappers and they were taken to the police station. We have recently uncovered many such incidents through our fact checks. In keeping with our constant endeavour to bust such false claims we further investigated this claim.
We found out about this place after watching the video carefully. Let us find out the truth of the claim made in this post and find out if the woman shown in the video is a child thief.
1. Address on the shop's board: District Pali: Rajasthan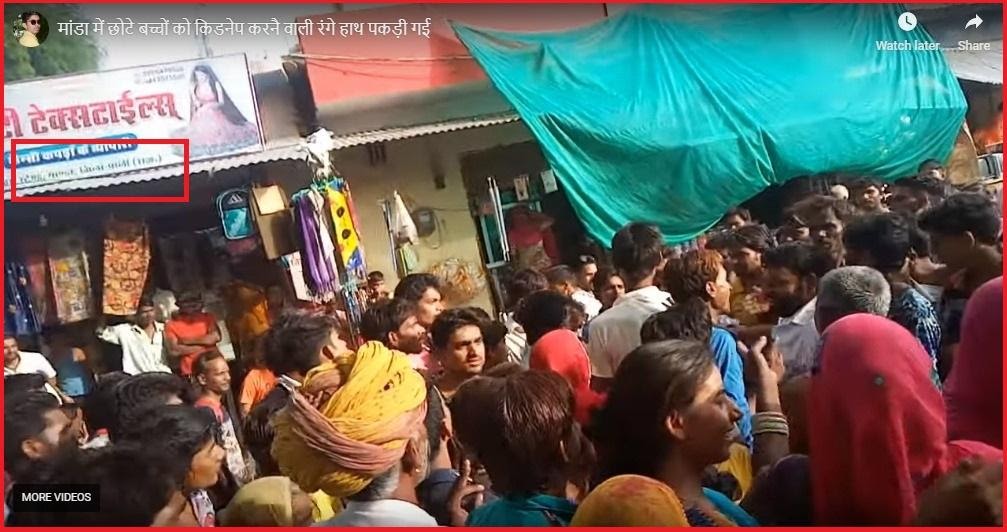 2. Name of the school on the wall: Vardhman Public School: District Pali: Marwar Junction
3: Name of the police station on the wall: Sojat police station: Jilapali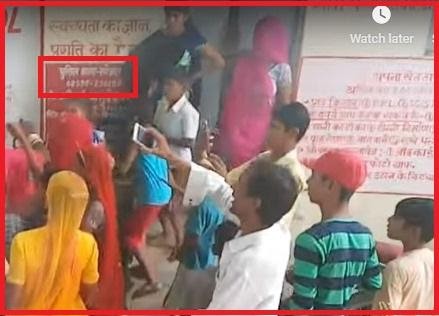 This research shows that the incident is from the Manda village of Sojat in Pali district of Rajasthan. When we spoke to the SHO Surendra Kumar of Sojat Road Police Station, he told us, "This incident is about 2 months old and this woman was drunk." The woman, who hails from Siriyani area (we were requested to keep the name confidential) was taking a lift from an M80 car from Siriyani, she was intoxicated with alcohol. But when the person who gave her lift came to know that this woman was drunk, he took the woman off the car near Manda village.
When this woman arrived inside the village, the people were suspicious and mistook her for a child kidnapper and handed her to the police. After investigations, she was united with her family.
For more information about this, we contacted Dy. SP Chandan Singh of Sojat. After watching this video, he said, "This woman was intoxicated and was handed over to Police on suspicion of being a child thief. This woman is not a child thief. "
It is clear from this research that the woman shown in the post is not a thief. This woman is a resident of Siriyani and was intoxicated. The people of Mandi village mistook her for a child thief and handed her over to the police.
Result of the investigation: The claim in the above post, that 'The woman shown in the video is a child thief' is false.

Title:People mistook an intoxicated woman for being a child kidnapper and handed her over to the police
Fact Check By: Ruchika M
Result: False