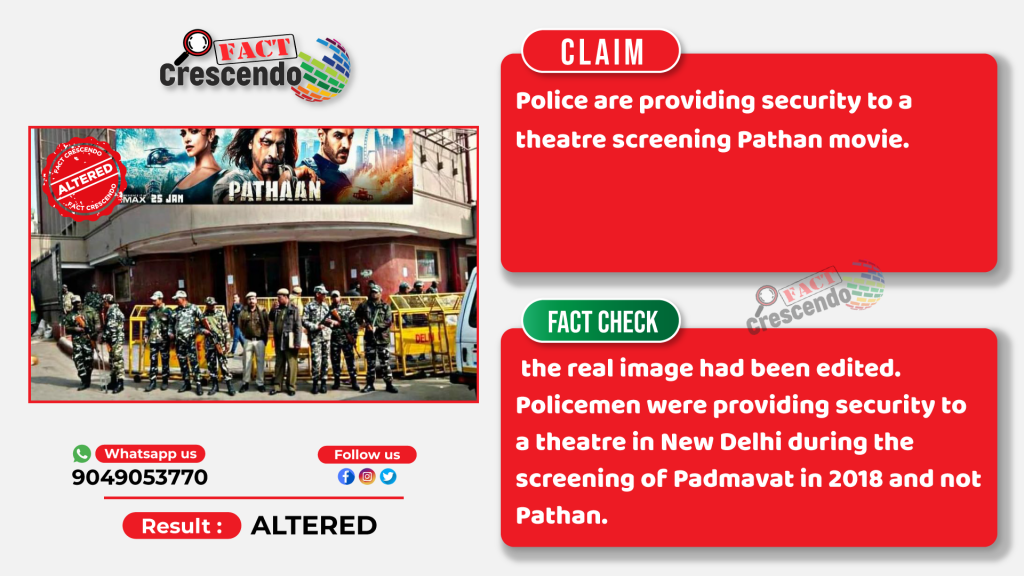 Shah Rukh Khan's film Pathan has been in controversy for the past few months. The controversy arose over Deepika's bhagwa color dress in a song in the movie. #BoycottPathan is trending on social media where people are expressing their anger over this issue.
In the backdrop of this, an image of a few police and security officers guarding a theatre with a poster of the Pathan movie is going viral on social media.
However, Fact Crescendo found that the real photo was edited. This is an old image when police were guarding the theatre during the screening of the Padmavat movie.
What's the claim?
Sharing the image, social media users are claiming that police are guarding a movie theatre in midst of controversy related to the Pathan movie. One user wrote, "Log ke wajah se aab cinema ghar main bhi police ka pehera lag gaya (Because of people now police started guarding movie theatres as well)"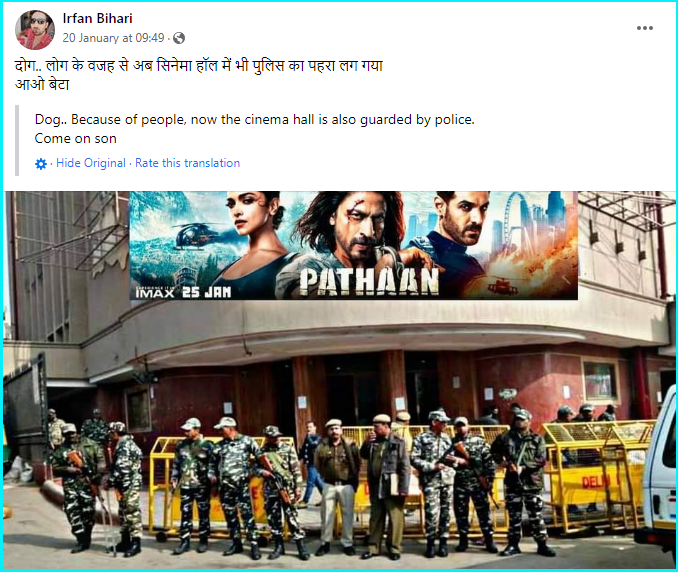 This post is widely viral on social media.
Fact Check-
First we found out the release date of Pathan movie. According to a report on Zeebiz website, Pathan is yet to release on 25 January in halls with advance bookings which started on 20 January. The film is going to release on 25 April on OTT.
Therefore, the claim of police officers guarding the theatre screening Pathan movie looked suspicious.
A Google Reverse Image Search on the viral image led us to the same photo published on The Indian Express website on 26 January 2018. According to reports, this photo is from Delite Cinema in New Delhi. Looking at the country's atmosphere of conflict and violence due to controversy in Padmavat, Delhi Police provided security in front of the cinema hall.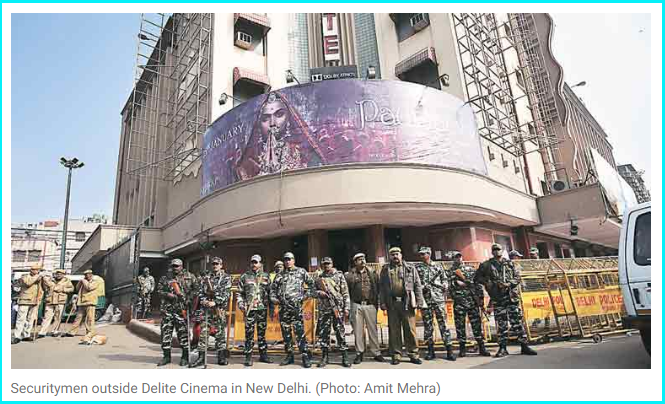 According to a Hindustan Times report dated 25 January 2018, this photo shows security guards outside a theatre after the release of Padmavat in Delhi.
Below you can see the comparison between viral image and real image.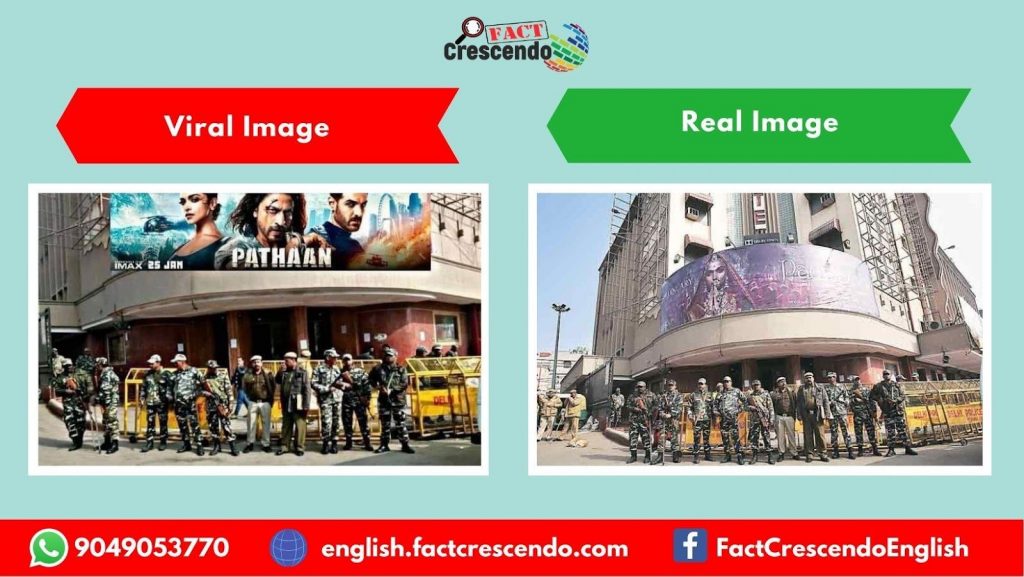 Conclusion:
Fact Crescendo found that the real image had been edited and made viral with false claim. In real image policemen were providing security to a theatre in New Delhi during the screening of Padmavat. This image has no connection with SRK's Pathan.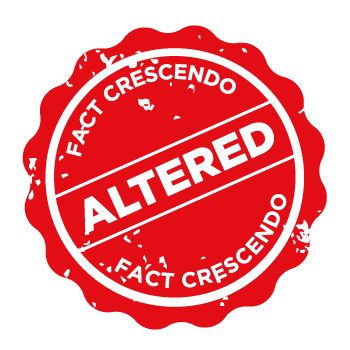 Title:Are police providing security to a theatre screening Pathan movie? Know the truth
Fact Check By: Siddharth Sahu
Result: Altered