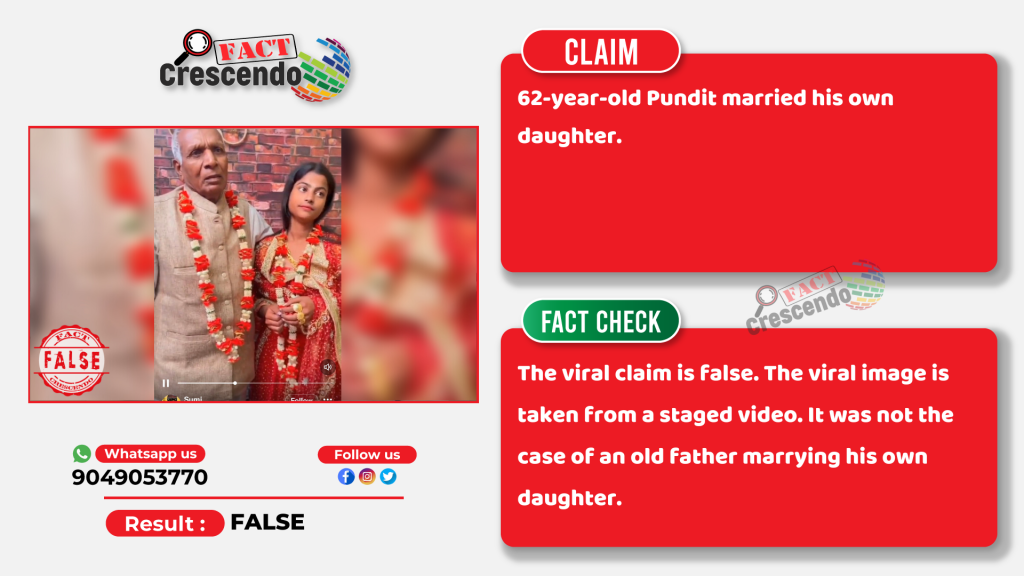 Social media come up with absurd claims every now and then. In one such case, an image of an older man with a younger girl is going viral with a claim that the old priest married his own daughter. The man allegedly justified it by giving Lord Brahma's example.
Fact Crescendo received the viral video on our WhatsApp Tipline (9049053770) with fact-check requests.
We found that the viral claim is false. The people in the image are actors and it was a scripted video made for entertainment.
WHAT'S THE CLAIM?
A Twitter account shared the image of the couple and wrote: "62-year-old pandit married [her] own daughter, he said that he is following his god Brahma and who had married her daughter."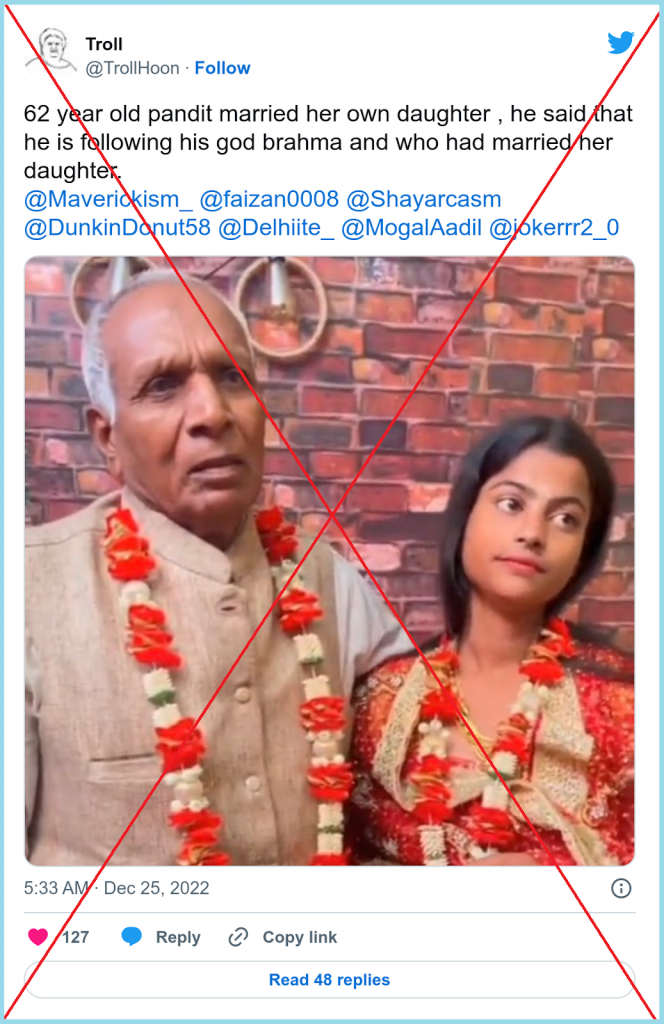 Original Post – Twitter | Archive
When people challenged the above user about the authenticity of the claim, he followed up with a video of these two people garlanding each other in support of his original claim.
FACT-CHECK
Google reverse image search on the viral photo led us to a YouTube video.
We can see the same man and the girl in this 8-minute video. The title of this video reads: 17-year-old Golden Girl Married 62-year-old Man.
At the 0:38 mark of the video, it is clearly mentioned in a disclaimer that this video was made for entertainment purposes only.
"The content made in this video should be considered for entertainment purposes only. Permission has been taken from all the persons shown in this video," the disclaimer reads.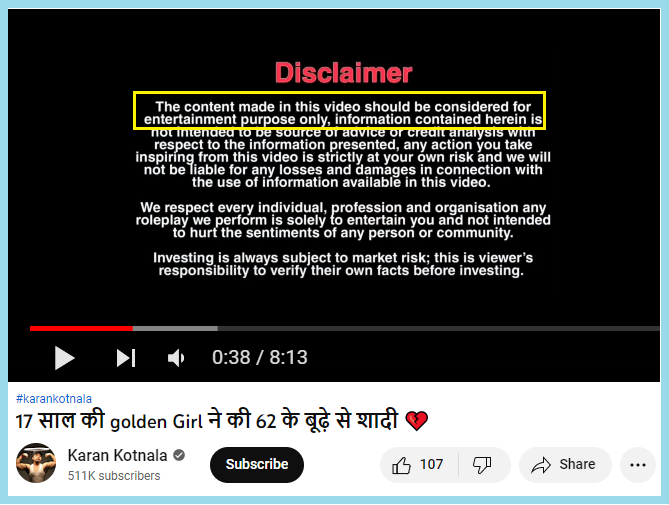 On this YouTube channel, we found other videos of 'Golden Girl'. You can check them out here. This channel is known for making scripted videos on various topics.
CONCLUSION
Hence, it is clear that the viral claim is false. The viral image is taken from a staged video. It was not the case of an old father marrying his own daughter. A scripted video is shared out of context and with a misleading claim. 
(If you also come across any such videos and images you think are falsely viral, send them on our WhatsApp Helpline (9049053770) or tag us on Facebook, Twitter, and Instagram.)

Title:Did This Old Man Marry His Own Daughter? Scripted Video Viral As Real Incident
Fact Check By: Mayur Deokar
Result: False