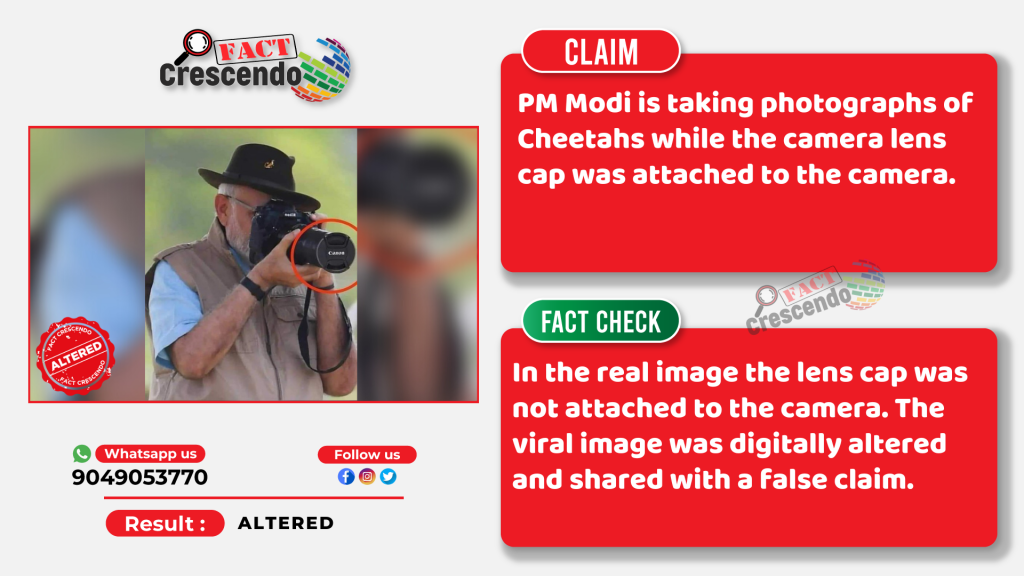 As people from all over the country poured in wishes on social media on the occasion of PM Narendra Modi's birthday on 17 September, some users shared an image of the PM with a misleading claim.
The image shows PM Modi clicking photographs with a Canon camera without removing its lens cap.
While some users took this opportunity to criticize PM Modi for such a silly mistake; some shared this image as a satire.
Taking a dig at PM Modi users claimed that no one had ever clicked photographs like this in the last 70 years.
However, Fact Crescendo found this image to be digitally altered.
What's The Claim?
The claim says, "ग़ज़ब आदमी है यार। ऐसे बन्द कैमरा से 70 साल में कोई फोटो नहीं खींच पाया। ये हमारा शेर ही कर सकता है"
English Translation: What a wonderful man. No one has been able to click a photo with such a closed camera in 70 years… Only our lion can do this."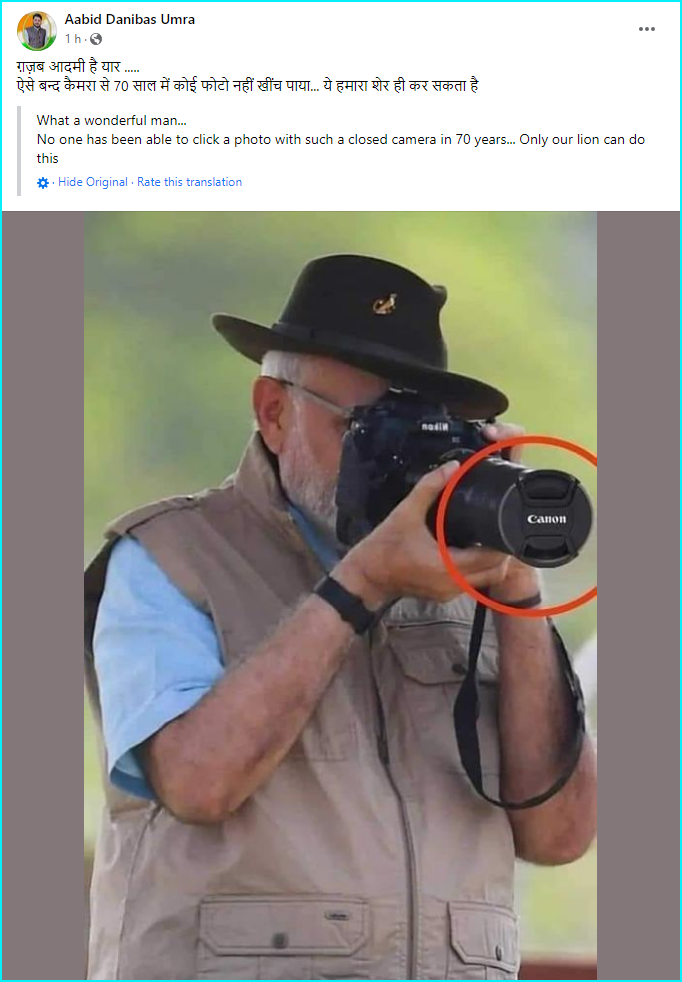 The same image is also viral on Twitter.
Fact Check–
We started our investigation by running a relevant keyword search and reverse image search on Google. The results led us to a report published by The Free Press Journal on 17 September 2022.
According to the report, the image was first shared by TMC MP Jawhar Sircar but later he deleted the post. In response, the BJP accused Jawhar Sircar of an attempt to spread fake propaganda by sharing an edited image.

We found the viral image on the ACTP News Hindi website. However, in this image, we can clearly see that PM Modi has removed the camera lens cap while using the camera. We found that the viral image is edited and mirrored before posting on social media platforms. Below you can see the comparison between the viral and the original image.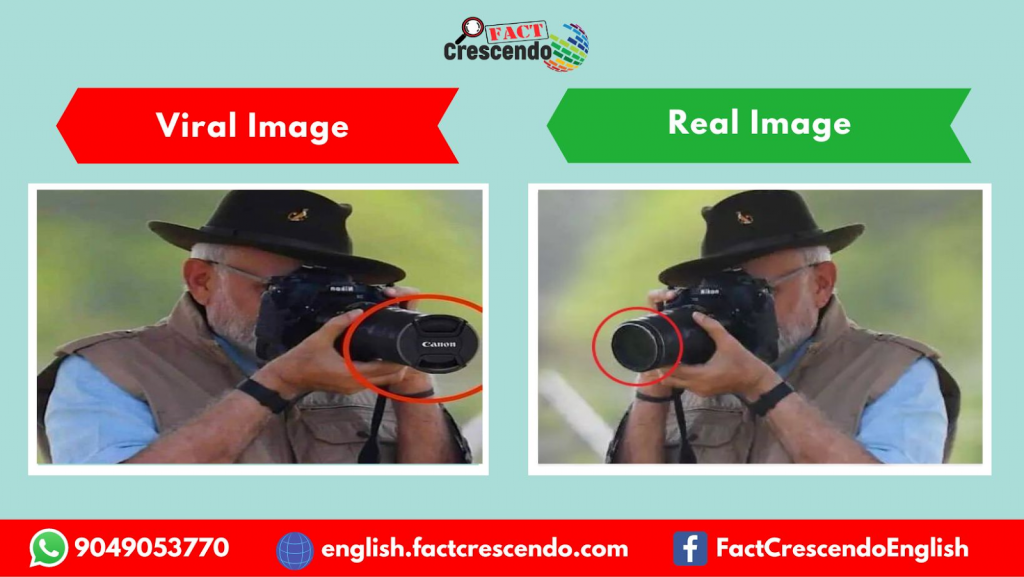 On 17 September 2022, Hindustan Times uploaded a video on YouTube in which PM Modi can be seen taking photographs of Cheetahs without the camera lens caps. The caption with the video reads, "PM Modi releases Cheetahs into the wild on his birthday; calls it a historic day for India."
The report says that the Cheetahs were on the verge of extinction and have finally returned to India after 74 years. PM Modi released these Cheetahs in Kuno National Park in Madhya Pradesh. Out of the eight Cheetahs brought to India from Namibia, 5 are females and 3 males.
According to The Telegraph report, the viral image was taken on the occasion of Prime Minister Narendra Modi's birthday when he was taking photographs of Cheetahs brought from Namibia. The Prime Minister stated that the arrival of the Cheetah from Namibia will strengthen India's new future.
Conclusion:
Fact Crescendo found that the viral image is digitally altered. In the original image PM Modi was clicking photographs of the cheetahs brought to India without the camera lens cap. The viral image was edited falsely to claim that PM Modi was clicking photographs with a camera lens cap on.
Title:No, PM Modi is NOT clicking photos without removing the camera lens cap!
Fact Check By: Siddharth Sahu
Result: Altered