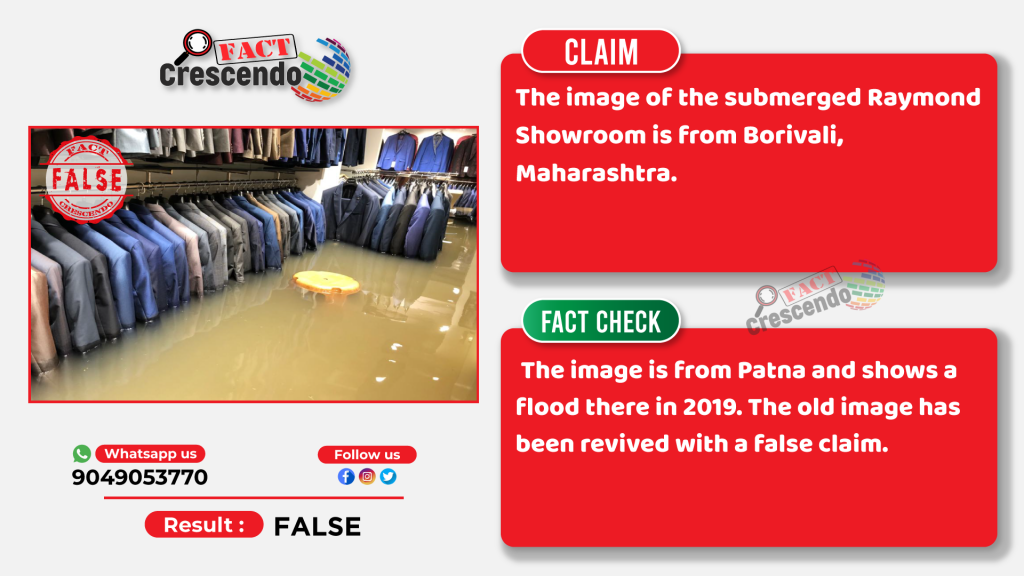 Maharashtra along with several other states has been affected by by rains and floods. Videos and photos of floods and inundated roads and houses are going viral on the internet.
Among those, old images of a flooded garment showroom are also doing rounds on social media. It has now been shared with a claim that it is Raymond showroom in Borivali, Mumbai.
Users forwarded the viral image on our WhatsApp FactLine number (9049053770) for a fact-check.
As it turned out, it is not from Borivali and also not a recent one.
WHAT'S THE CLAIM?
The images show a submerged garment shop in which suits can be seen in the water. People are sharing this image claiming it is a Raymond Showroom in Borivali, Mumbai.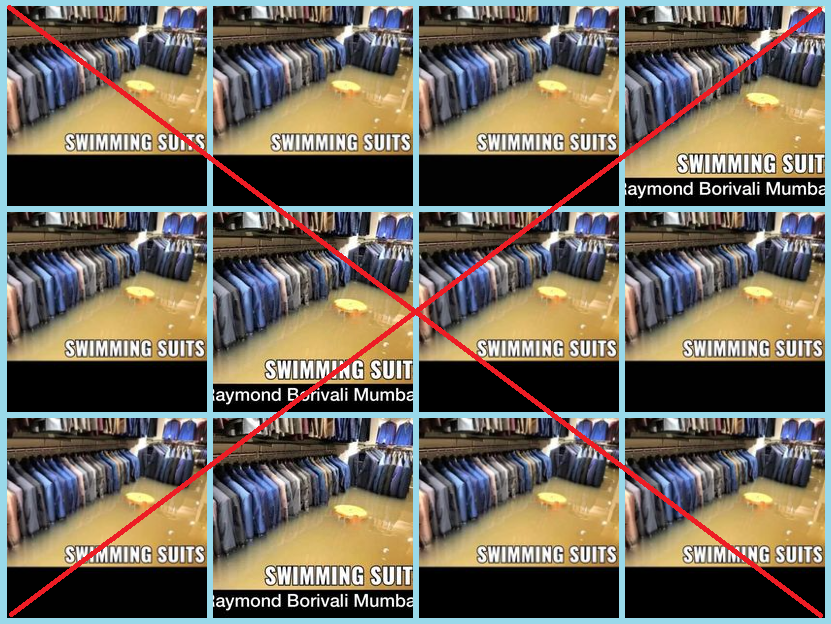 Post Link – Facebook | Facebook |Facebook
FACT CHECK
A simple reverse image search revealed that the image is old and not from Borivali, Mumbai.
News18 Bihar shared the same image and other photos of the showroom on 28 September 2019. According to which, it is a Raymond showroom in Hathua Market in Patna. It was submerged during the Bihar flood in 2019.
According to reports, Bihar was affected by a heavy flood in 2019 in which 130 people died. More than 80 lakh people have been affected in Bihar due to the torrential rainfall.
Same images were also shared by other media outlets. NMF News on YouTube shared various images in this video uploaded on 29 September 2019. You can see them at the 1:05 mark.
CONCLUSIONS
Old images of the 2019 Bihar Flood are being peddled as the current situation in Mumbai. The image of the submerged Raymond Showroom is from Patna. It is not from Borivali, Maharashtra.

Title:Old Video of Flooded Raymond Showroom in Bihar Revived As From Borivali
Fact Check By: Mayur Deokar
Result: False