A picture apparently showing a skeleton of a gun-holding soldier is doing rounds on social media. Users are claiming that it is the body of a brave Indian soldier who sacrificed his life defending his motherland during the Kargil war.
Fact Crescendo's investigation revealed that it is not the body of any real soldier. It is in fact just a diorama of a WWII German soldier.
What's the Claim?
Fact Crescendo's Odia team picked up the claim from Facebook. The caption reads: This is not the skeleton from a film shooting. This is the remains of Hem Singh Jadav of Firozabad who fought till the end with the enemy in Kargil war. His fingers were on the trigger even after his death. Bharat Mata ki Jay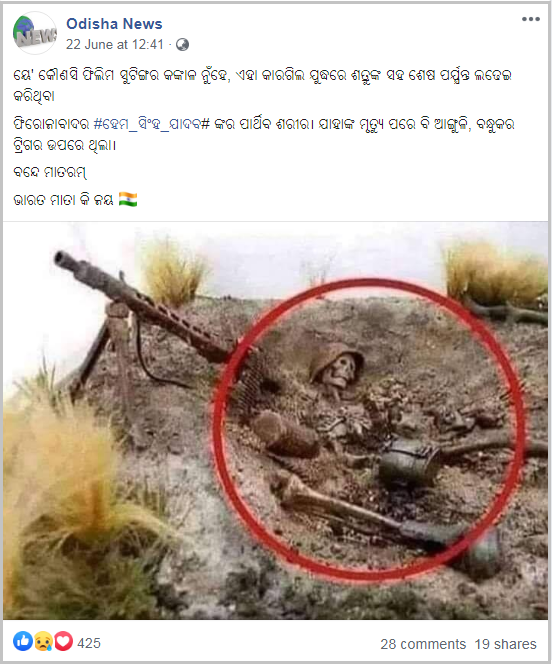 The same photo was also shared in relation to the 'Ahir' (Yadav) regiment. The Twitter caption reads: The brave Ahir is the one who keeps his fingers cling to the gun even after sacrificing his life. (Translation from Hindi)
FACT CHECK
A Google reverse image search revealed that the same photo had been shared with different claims as well. It was shared as a dead body of a Russian soldier who died in Afghanistan. It was also claimed to be a Turkish soldier whose body was forgotten during the Cyprus Peace Operation.
What is the truth then?
After sifting through hundreds of web-pages, we chanced upon a post in a Facebook group called Weathered Models. An artist Dilip Sarkar had posted various photos including the one we were searching for. According to the caption of the post, Dilip Sarkar had created these dioramas for a Military Modelling magazine in 2017.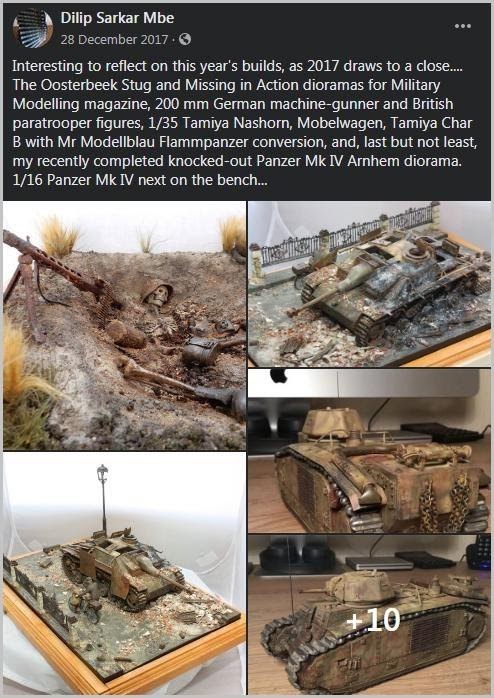 A Diorama is a model that shows a situation, such as a historical event or animals in their natural environment, in a way that looks real.
These dioramas were featured in Military Modelling magazine's February 2017 issue. Dilip Sarkar had written an article under the title 'Missing in Action – Rest in Peace?'
In this article, Sarkar had elaborated step by step on how he had created these dioramas. To make the following model of a German soldier, Sarkar obtained a 1/6 Airfix skeleton on eBay. So, this is not the real skeleton.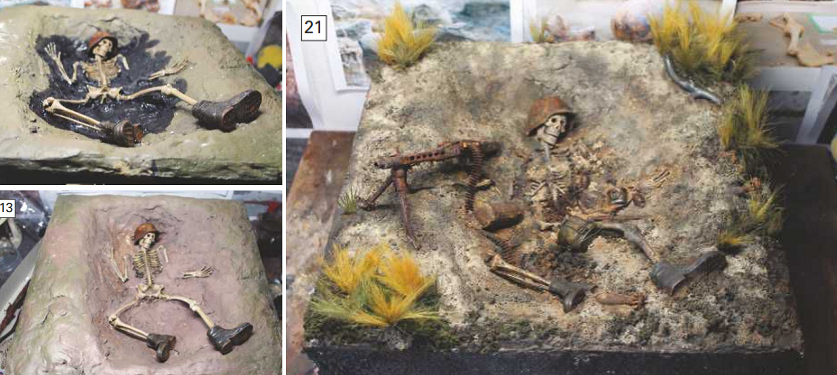 Read the full article here – Military Modeling
Dilip Sarkar had made this model to draw attention to the fact that millions of people are still under the ground. Teyit had fact-checked this photo when it was shared as a Turkish soldier.
CONCLUSION
It is now clear that the viral photo is not of an Indian soldier. In fact, it does not belong to a real person. It was just a model created by an artist. Many people shared it with different claims believing it to be real picture of a fallen soldier. 

Title:No, This is Not the Remains of a Martyred Soldier in Kargil War. The Truth Is Something Else
Fact Check By: Mayur Deokar
Result: False