The video has no relation with the Assam floods. It shows Kambaniru Bridge in Indonesia collapsing in 2021.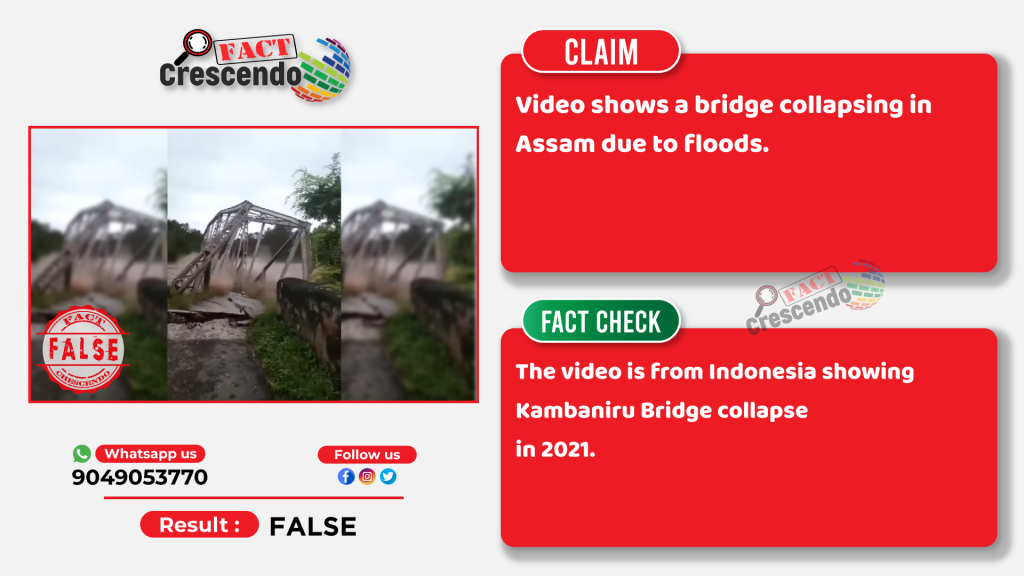 Over 4 lakh people are affected by heavy floods in Assam, triggered by pre-monsoon rains as the authorities warn the situation could worsen.
Amidst this, a video showing a bridge collapsing is widely circulating on social media with the claim that the video shows a bridge collapsing in Assam due to the rains.
The caption of the post mentions, "FLASH: Disaster in Assam as a bridge collapsed due to incessant rains…!"
Fact Check-
We started our investigation by running a reverse image search on Google; the results led us to a Youtube video published by Meteored on 5 April 2021. The caption of the video states, "Terrible floods in Indonesia and East Timor." The video is said to be from Kambaniru in Indonesia. You can view another YouTube video here.

SBS News posted the same video on their official account on 5 April 2021 with the caption that states, "Video shows homes and bridges being swept away in Indonesia and East Timor as torrential rain brought landslides and floods to the region, leaving dozens dead."
According to news reports, the extreme climate in the East Nusa Tenggara Province caused the old Kambaniru Bridge in East Sumba Regency, NTT to collapse in the flood on 4 April 2021.The old bridge or Ahmad Yani bridge is also known to residents as the old Kambaniru bridge. The old bridge was not in use and was carried away by the flood because it is suspected that it has aged. You can view more reports here and here.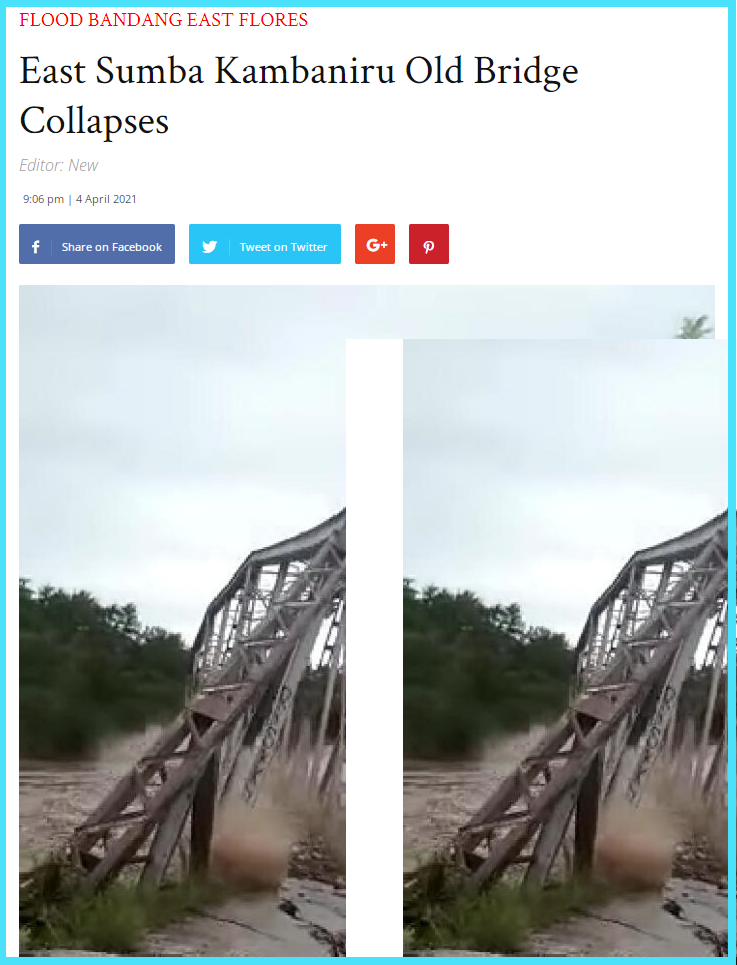 Conclusion-
Fact Crescendo found the claim made along with the video to be False. The viral video is not from Assam showing a bridge collapsing due to the recent heavy floods. The video is from Indonesia showing Kambaniru Bridge collapse in 2021.

Title:Video from Indonesia viral as bridge collapsing in Assam
Fact Check By: Drabanti Ghosh
Result: False