The video dates back to 2017 showing a thunderstorm in Canada and has no relation with Cyclone Asani.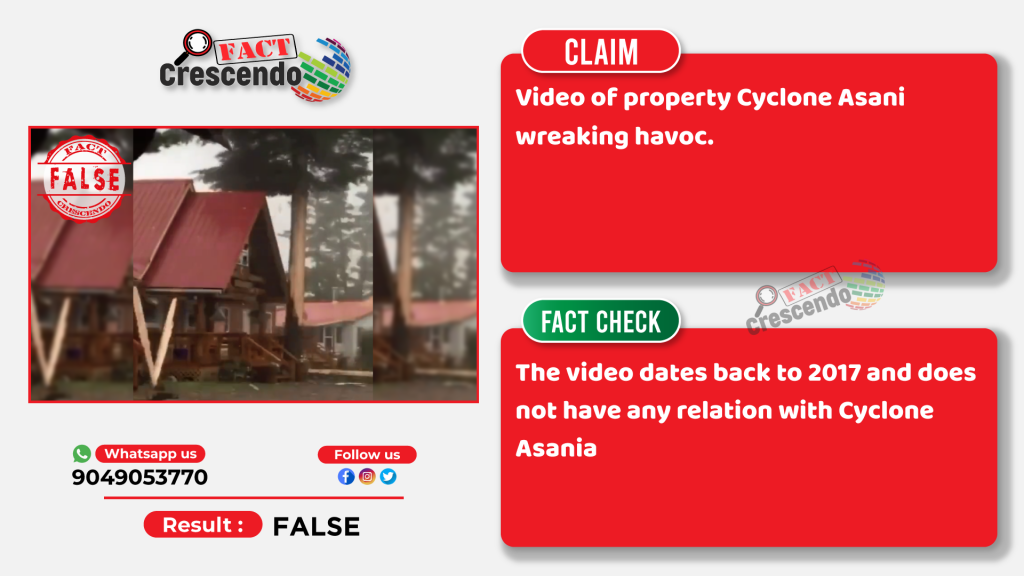 Cyclone Asani weakened to a cyclonic storm in Andhra Pradesh and Orissa without causing much property damage in the state. However, a video showing lightening striking a huge tree is widely circulating on social media showing the property destruction by Cyclone Asani.
The caption of the post states "When lightning hits a tree let's after see this … #CycloneAsani #Cyclone #AndhraPradesh #Odisha #WestBengal #Asani #TejRan #CycloneUpdate"
Fact Check-
We started our investigation by running a keyword search on Google whose results led us to video published on YouTube on 2 September 2017. The caption of the video states "Awesome lighting strike on a pine!"
We also came across the same video published by the Daily Mail UK on 4 September 2017. According to the website, the video was filmed at the Bryson Lake Lodge in Quebec, Canada. Employee Oliver Dorion at the Bryson Lake Lodge in Mansfield-et-Pontefract, Quebec filmed the video.
He described the lightning strike – which prompted cheers and whoops from his friends – as 'exceptional' and an 'extremely close call'.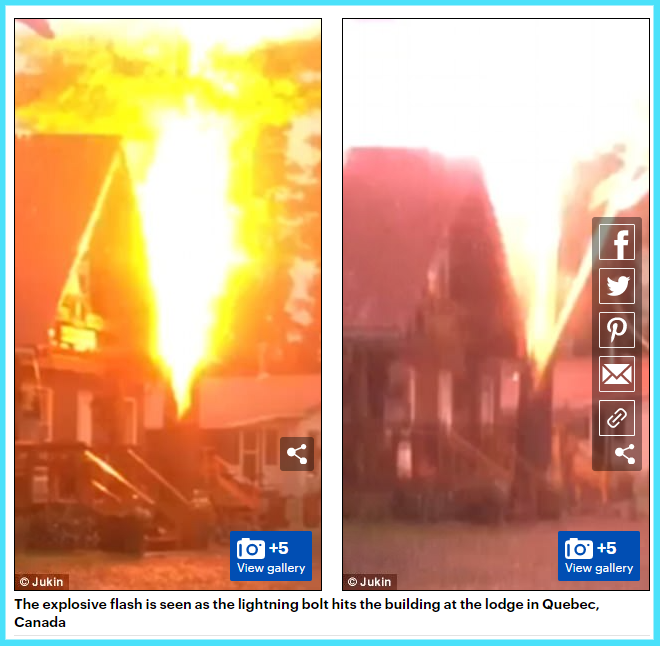 Conclusion-
Fact Crescendo found the claim made along with the viral video to be False. The video does not show Cyclone Asani destructing houses and timber. The viral video dates back to 2017 from Canada. The video is not related to cyclone Asani.

Title:2017 video from Canada viral as Cyclone Asani footage
Fact Check By: Drabanti Ghosh
Result: False