A video showing five people dancing in police uniforms to a popular song 'Kacha Badam' is going viral. Media websites like Navbharat Times, Kalinga TV, News 18, and Free Press Journal reported on the video assuming it to be a real police officer enjoying the catchy song.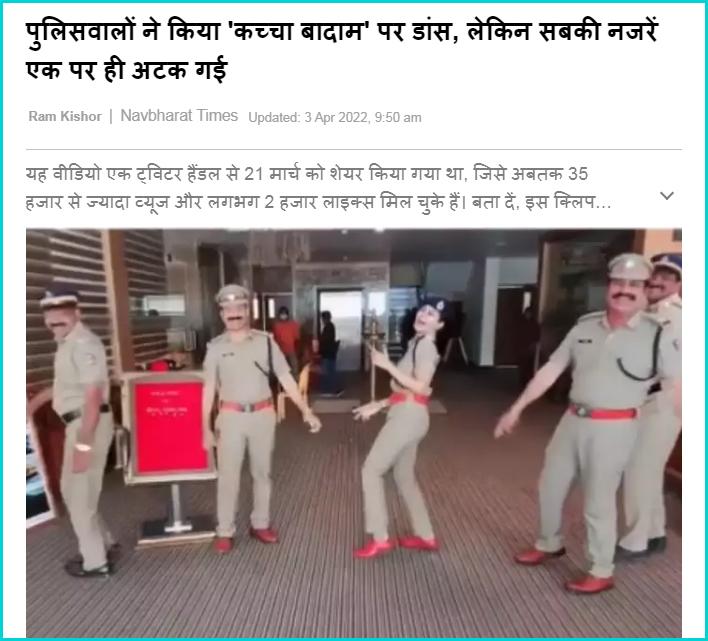 The same video is also viral on social media. A user tweeted the video saying, "Why shouldn't khaki have some fun."
FACT CHECK
We noticed 'Hotel Dewland' written on the left side of the video. After searching about the hotel, we came to know that it is located in Kochi, Kerala.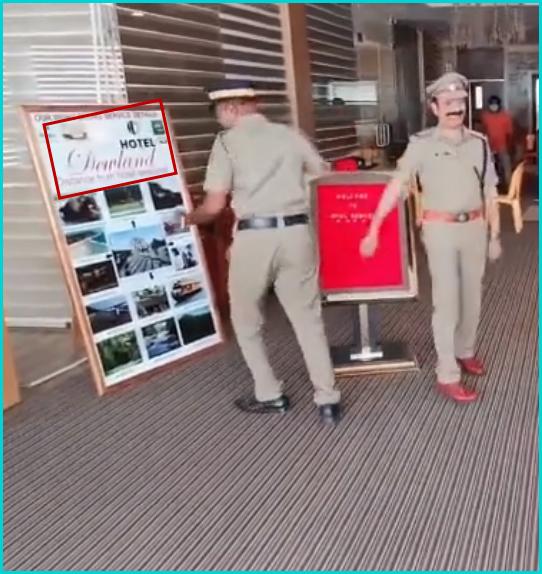 Fact Crescendo contacted the hotel and spoke to Anuja (Hotel Staff). She told that the people dancing in the video are not real police officers. They were all actors. They were there for shooting a movie called 'Rakshasi' in the first week of March.
We contacted Deputy Director of Kerala State Police Media Center Pramod Kumar. He clarified that the people dancing in the video are not Kerala police officers. The viral claim is false.
We ran a Google keyword search which led us to a website that has details about the movie. It is a Malayalam action movie whose shooting started around 21 February 2022. We found the name of the actors in the movie. Preeti Goswami is the lead actress in this movie.
After this, we looked into Preeti Goswami's Instagram account. She uploaded the same video with a caption that reads, "No matter whatever the work is, enjoy every work. We also have that right. (Kaam chahe jo ho, har kaam ko enjoy kijiye. Hame Bhi Haq Hain)"
CONCLUSION
Fact Crescendo found that the claim along with the video is false. The people dancing in police uniforms are actors and not police officers. This video was shot during a Malayalam movie shoot.

Title:No, Police Officers Were Not Dancing on 'Kacha Badam' Song In Viral Video
Fact Check By: Siddharth Sahu
Result: False