The video shows a US Marine corporal meeting his newborn child for the first time in 2018. The video has no relation with ongoing war in Ukraine.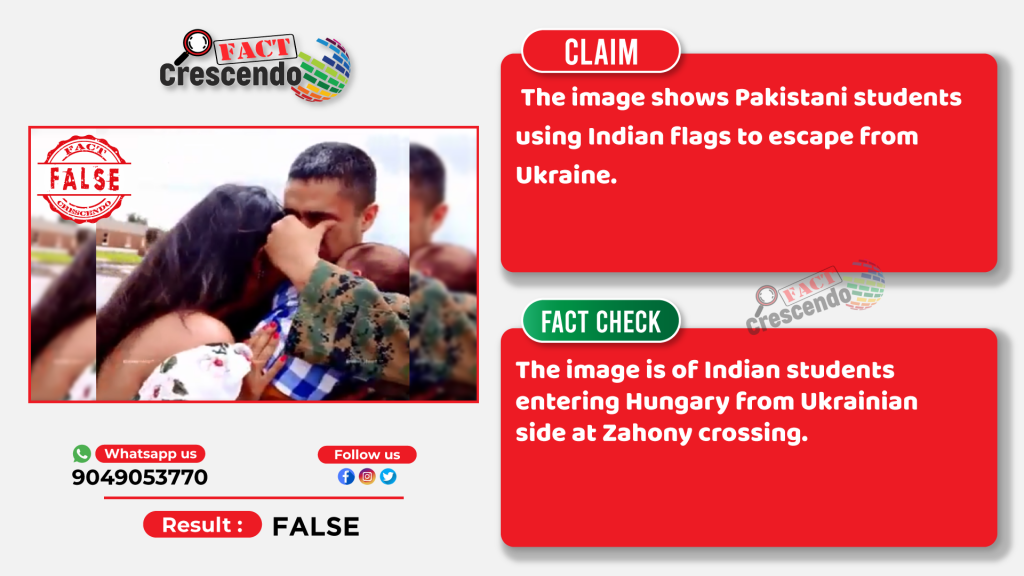 After Russia announced its military operation in Ukraine, videos and images of blasts, attacks and emotional content on how the soldiers are leaving their families for the war populated on social media platforms. In this backdrop, an emotional video is going viral on social media showing a soldier bidding goodbye to his wife and child.
The caption of the post reads, "Ukraine soldiers going to war emotional."
Facebook Post | Archive Link
Fact Check-
We started our investigation by running a keyword search on Youtube and found that this video was uploaded on August 12, 2018 with the caption that reads, "Marine meets his son for the first time | Francis Crespo." The description says that this video was captured on 3 August 2018.
Upon carefully watching the video, we noticed 'US Marines' written on the uniform of the soldier.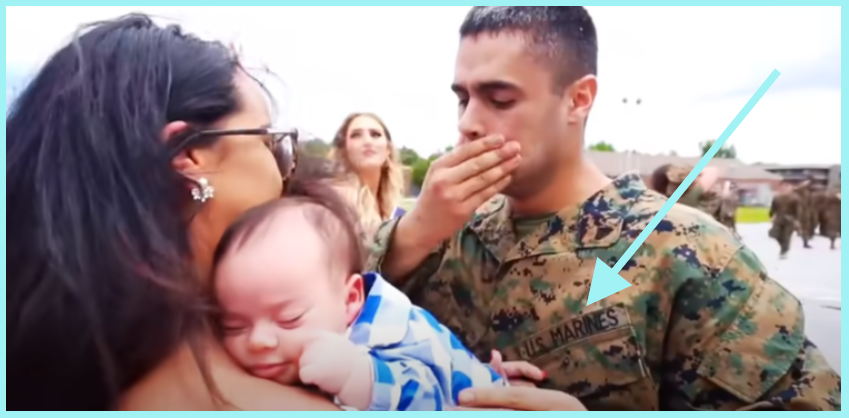 According to news reports, Marine Captain Brandon Crespo was deployed during the midst of his wife's pregnancy (Francis). Their son Noah was born June 13, 2018 and while Brandon was absent for the birth of his son, he was able to be with Francis via phone through her labor. The video shows Brandon meeting his son- Noah for the first time after six-month of his deployment.
Further, we found that after the video went viral Marine Captain Brandon Crespo was invited to the Ellen show hosted by Ellen DeGeneres. He and his wife Francis talked about spending time apart while he was deployed.
Conclusion-
Fact Crescendo found the claim made along with the viral video on social media to be False. The video shows a moment of reunion between a US Corporal Brandon Crespo and his newborn child for the first time. The video dates back to August 2018 and has no relation with ongoing war in Ukraine.
(If you also have any suspicious messages, posts, photos, videos or news, send them to our WhatsApp Fact line Number (9049053770) for Fact Check. Follow Fact Crescendo on Facebook, Instagram and Twitter to read the latest Fact Check.)

Title:Homecoming of a US Marine in 2018 viral as Ukrainian soldier bidding farewell to his family
Fact Check By: Aavya Ray
Result: False