Hardoi Police refuted the viral claims on social media and clarified that they have not arrested Vaishali Yadav and she is not in India.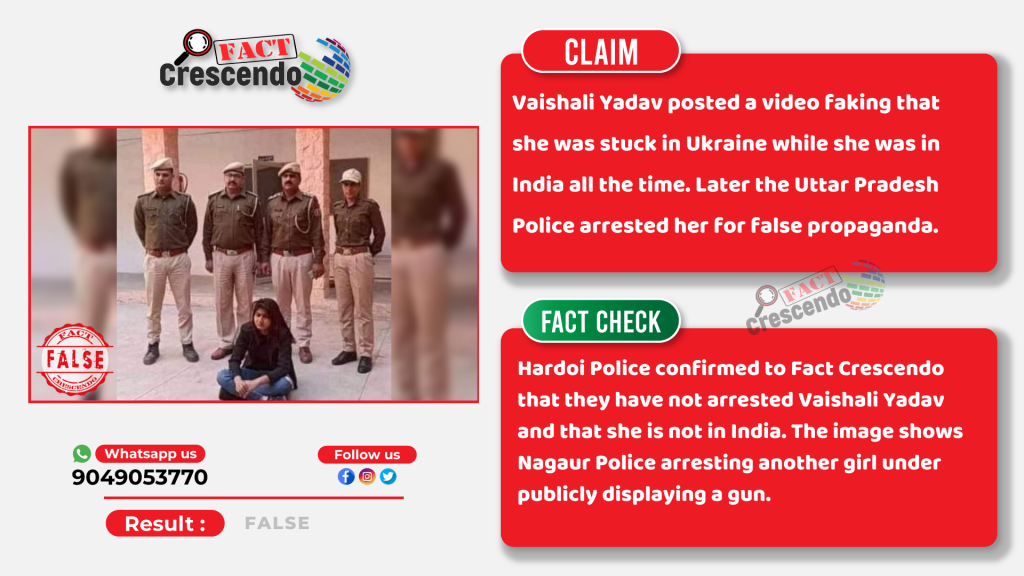 An Indian medical student in Ukraine named Vaishali Yadav recently made a video appealing to the Indian government to assist students stranded like her in Ukraine. Several media reports claimed that Vaishali Yadav is the gram pradhan (village head) of Tera Pursaili village in Hardoi, Uttar Pradesh.
Followed by this sharing an image of a woman surrounded by the police, users claimed that the Uttar Pradesh police has arrested Vaishali Yadav for her fake propaganda against the BJP government. The posts further claim that her father, Mahendra Yadav is a Samajwadi Party leader in Hardoi, Uttar Pradesh who asked his daughter to make the fake video to defame PM Modi.
The caption of the post, "Was trapped in Ukraine, sought help from Modi government by making a video, as a result UP police became active and in 2 hours rescued from Ukraine and made a safe landing at the nearest police station."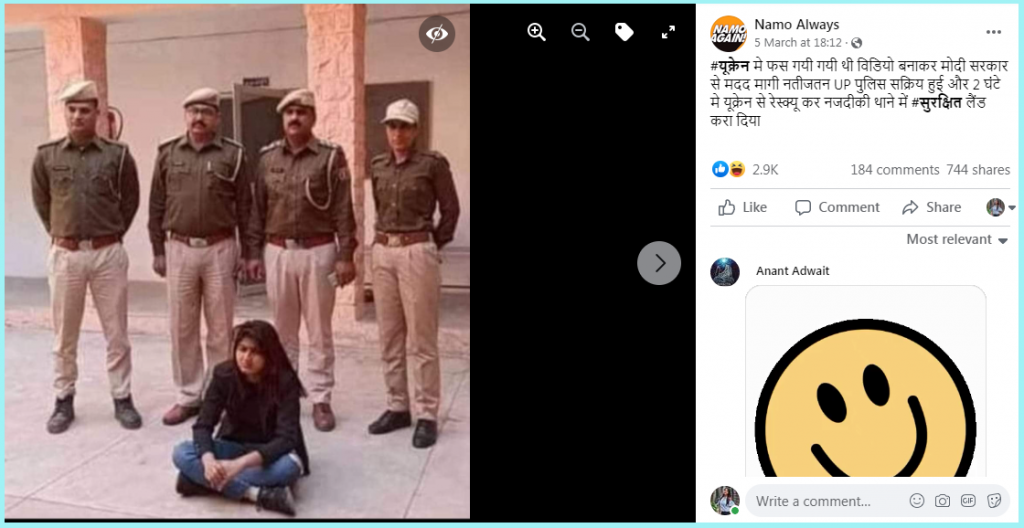 This image is widely circulating on Facebook.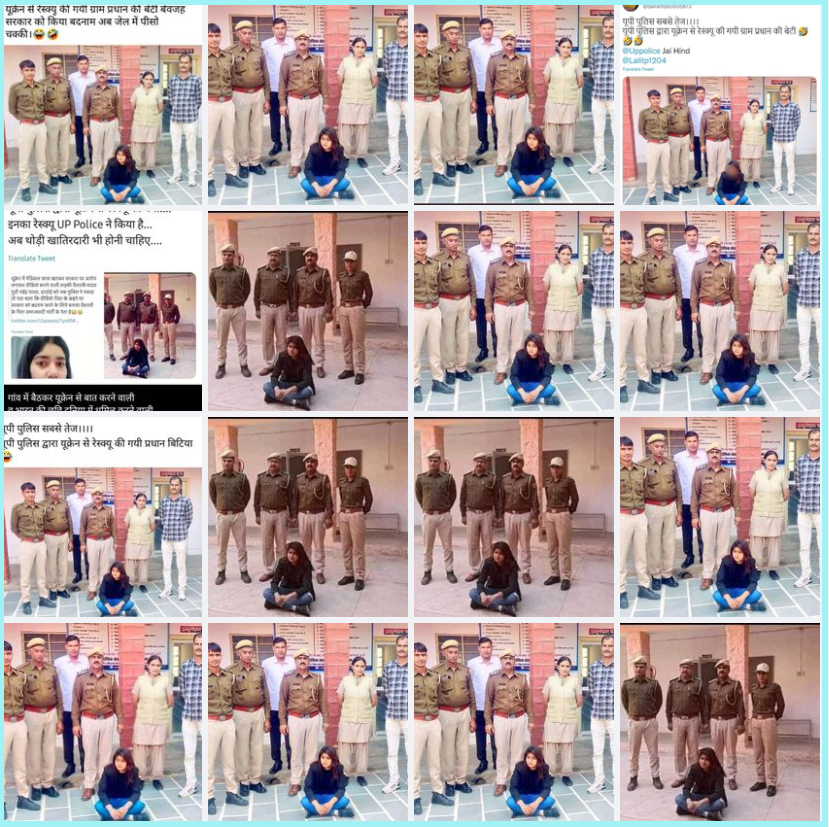 Fact Check-
Fact Crescendo contacted Hardoi SP Rajesh Dwivedi who refuted the claim and told us that Uttar Pradesh has not arrested Vaishali Yadav neither she is in India.
We also found a video of Hardoi SP Rajesh Dwivedi refuting the viral claims. A journalist Raja Pal on Twitter posted this video. He wrote Hardoi Police has clarified that, the girl had asked for help, she is currently in Romania. Listen to what the SP is saying. She really needs help." You can watch the longer version of the SP's byte here.
Next, we ran a reverse image search on Google whose results led us to a tweet by Nagaur Police posted on 3rd March. It stated that this girl had created an atmosphere of fear among the public by making a video viral with a weapon on social media. She has been arrested under the Arms Act. According to NDTV, the name of the accused is Kamla Chaudhry. Based on the video in which she is seen opening fire with a weapon, a case under the Arms Act and Information Technology Act was registered at Kotwali police station.
Conclusion-
Fact Crescendo found the viral image on social media to be False. The Uttar Pradesh Police has not arrested Vaishali Yadav.
(If you also have any suspicious messages, posts, photos, videos or news, send them to our WhatsApp Fact line Number (9049053770) for Fact Check. Follow Fact Crescendo on Facebook, Instagram and Twitter to read the latest Fact Check.)

Title:Indian Student Vaishali Yadav not arrested by UP police for faking to be a student from Ukraine
Fact Check By: Aavya Ray
Result: False