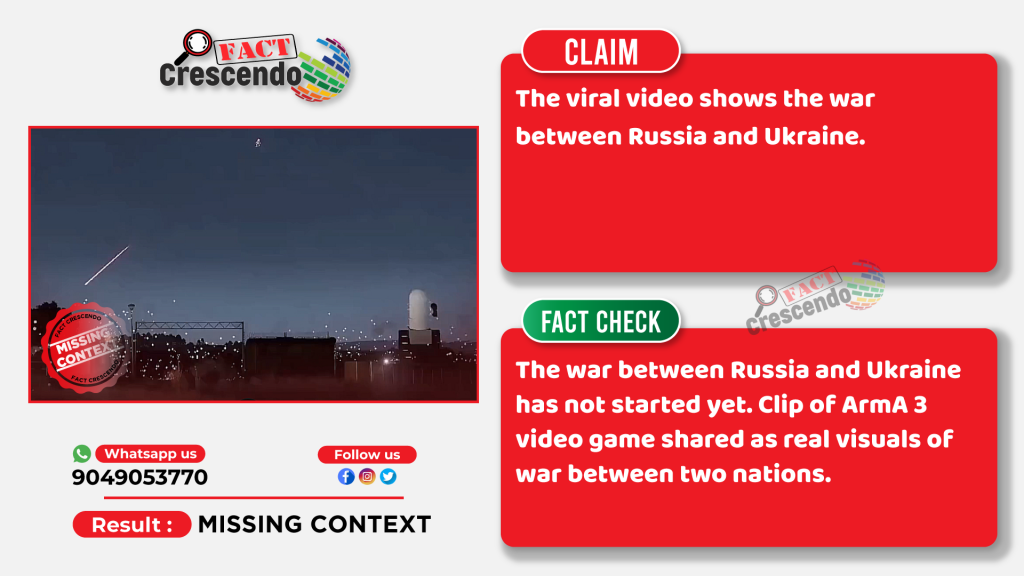 As the tension between Russia and Ukraine is escalating, social media users are sharing various videos claiming to be the war visuals between them.
Fact Crescendo has already debunked several such videos with similar claims. In addition to such claims, a video is circulating said to be scenes from the Russia-Ukraine war.
Fact Crescendo found that the viral clip is from a video game called Arma-3.
WHAT'S IN THE VIDEO?
The users shared a supposed live-streamed video with a caption that reads: "Russian Airforce vs Ukrainian NATO CRAM defense system."
Facebook | Archive | Facebook | Facebook
FACT CHECK
First of all, users have updated in the Activity that they were playing video game Arma-3. Also, the visuals in the viral video are akin to video game footage.
We performed reverse image searches on various key-frames of the viral video. One such attempt on a section at the 25.45-minute mark led us to a YouTube video that has similar visuals.
This video was uploaded on 1 January 2021 with the title – "ArmA 3 – A-10 Warthog vs Anti-Air Tank – Missiles and Tracers firing – GAU-8 Avenger – Simulation"
Below you can see the comparison of the two visuals.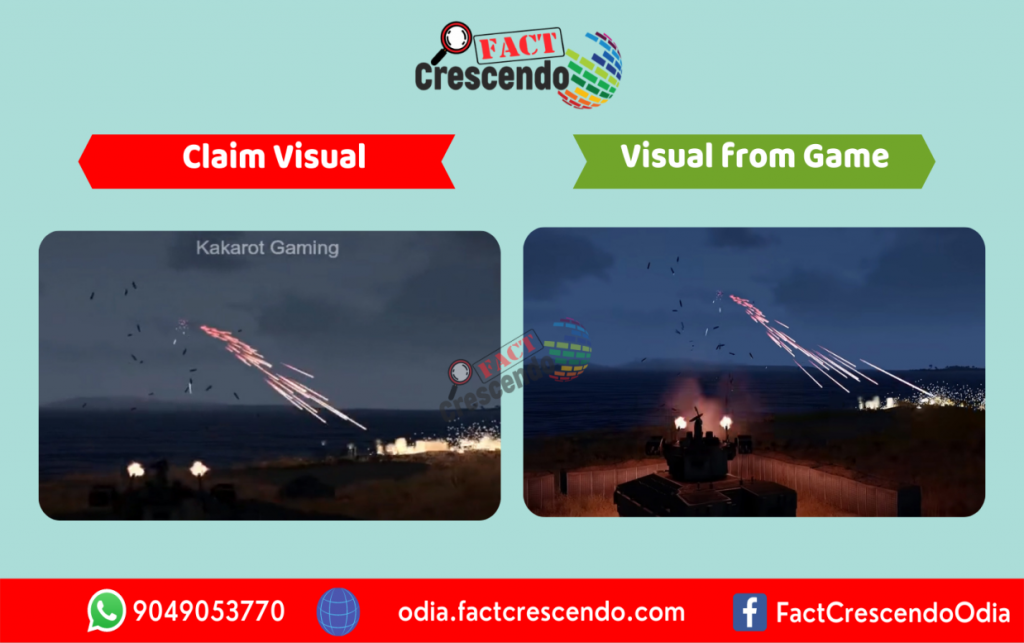 WHAT IS ARMA-3 GAME?
ARMA 3 is an open-world, realism-based, military tactical shooter video game developed and published by Bohemia Interactive exclusively through the Steam distribution platform.
The company has developed several such games. You can see more on their website.
CONCLUSION
Clip of a video game – ArmA 3 – shared as real visuals of the Russia-Ukraine war. Even though it is a live video of ArmA 3 but the caption shared with it is out of context and used to mislead people.
You can read our previous Fact Check regarding the Russia-Ukraine war here.
Title:Clip of Arma-3 Video Game Shared As Real Visuals of Russia-Ukraine War
Fact Check By: Siddharth Sahu
Result: Missing Context