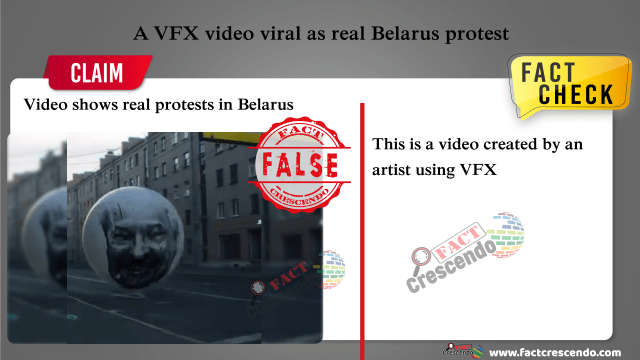 Protests have been going on at several places across Belarus for the last 10 days. People in Belarus are asking for the resignation of President Alexander Lukashenko, over disputed elections. According to a news report, thousands of people went on strike and called for the President, in power since 1994 to step down and resign.
In context to this, a video has being circulating on social media which claims to show a glimpse of these protests. The post reads as "The protest in Belarus is so cool".
Fact Check-
We started our investigation by running a Google reverse image search on one of the keyframes using InVid. It led us to the same video published by an Instagram account holderAlexander Ivanov who is a VFX artist. This video was created by this special effect artist. Alexander Ivanov, is a Filmmaker and VFX (Visual effects) artist based in Saint Petersburg, Russia according to his Instagram Bio.
Fact Crescendo contacted Alexander Ivanov who confirmed that this video was made by him.
The video with the caption "You shall not pass, Lukashenko!" was posted by him on 19th August 2020. The caption also mentions that the portrait of Belarus President Alexander Lukashenko was created by Boris Groh.
Moreover, Alexander Ivanov's Instagram username is "jilrock1" we can see his watermark on the viral video as well.
Next, we searched for Boris Groh on Instagram who posted the portrait of President Lukashenko with the caption "#Belarus". He is an artist based out of Ukraine.
Fact Crescendo contacted Boris Groh who confirmed that this video is not from the real protest in Belarus. It is a VFX video created by Alexander Ivanov (jilrock1).
We also found that Alexander Ivanov posted the making of this video on Instagram Stories.A screenshot of the same can be viewed below.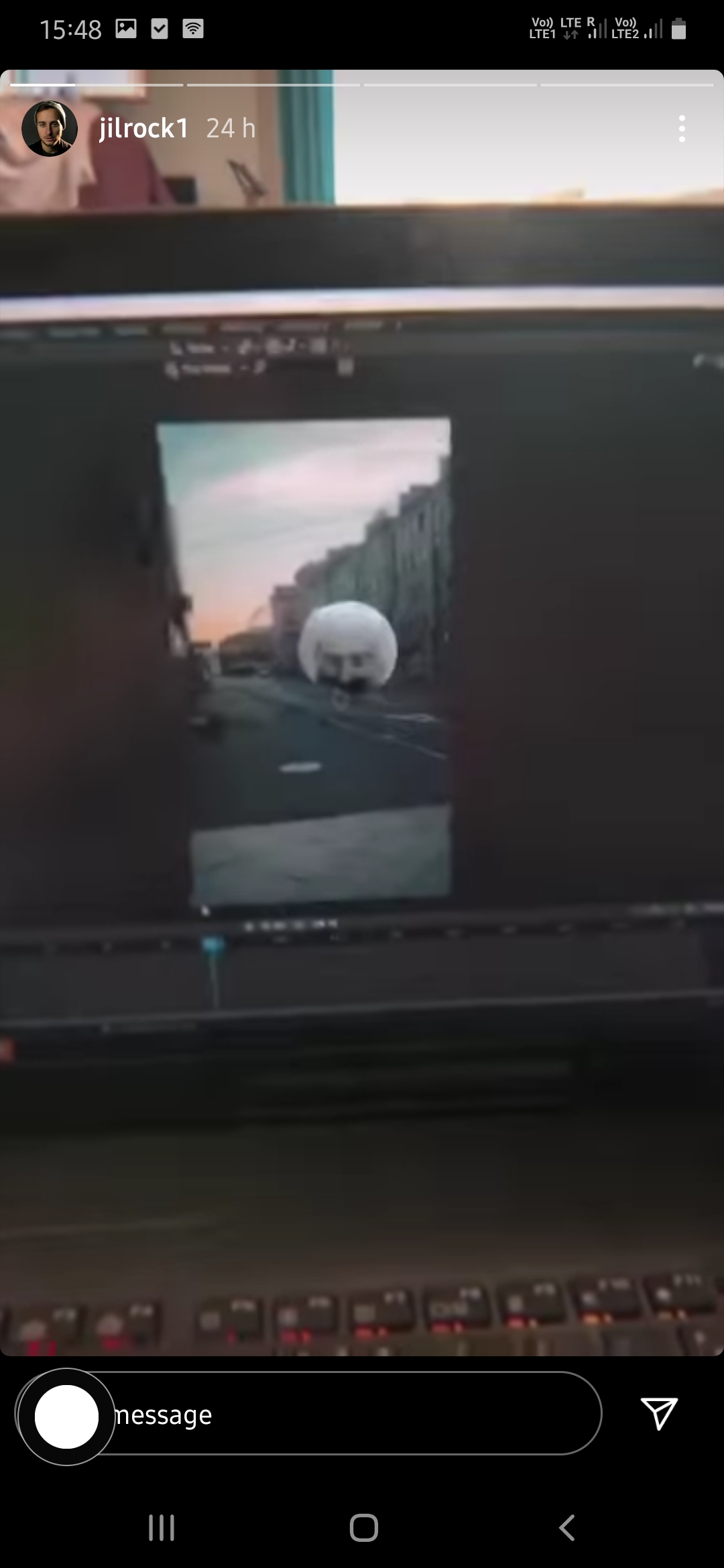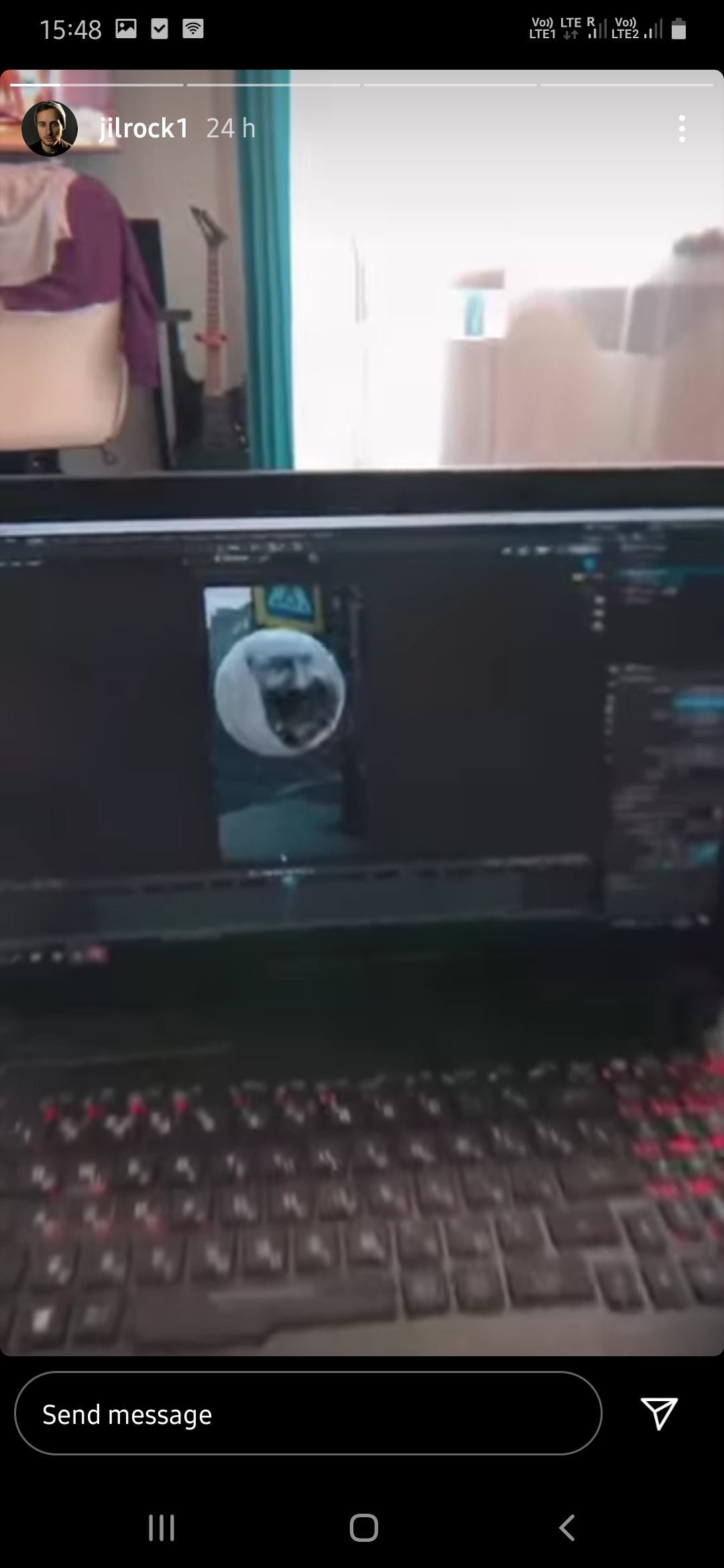 Conclusion- Fact Crescendo found the above mentioned post to be False. The viral video on social media is a VFX created video and is not a video of  the actual protests in Belarus.

Title:A VFX video viral as real Belarus protest
Fact Check By: Aavya Ray
Result: False