The image is not from Agra-Lucknow expressway in Uttar Pradesh. It shows scenery from Greece captured in 2019.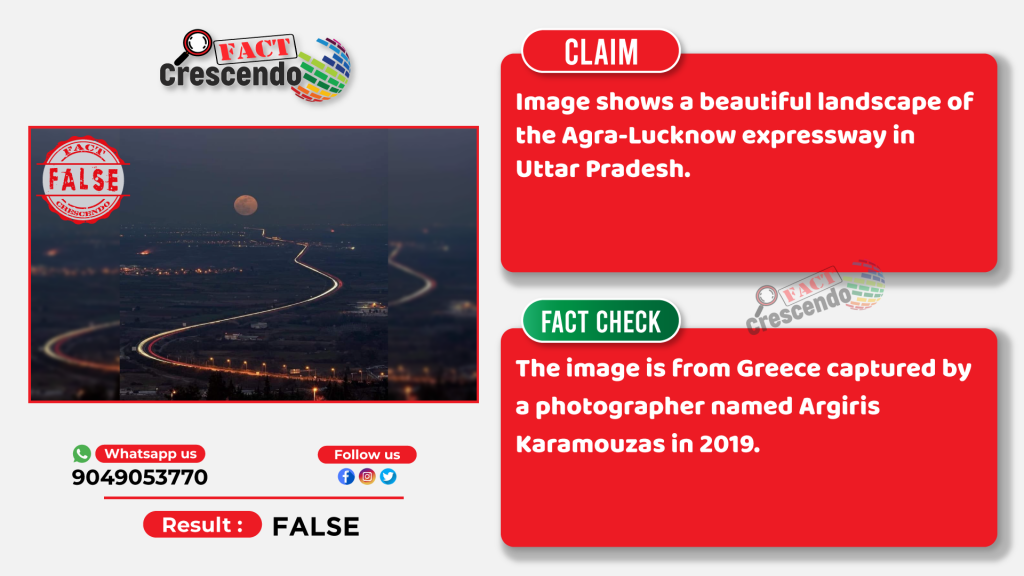 An image of a beautiful landscape of the rising moon with a lit up expressway is widely circulating on social media. Users claim that this image is of Agra-Lucknow expressway in Uttar Pradesh. Further, SP supporters hail former UP Chief Minister Akhilesh Yadav for inaugurating it in 2016.
The caption of the post says, 'Come take you to the moon. A beautiful picture of Samajwadi Party's work Lucknow – Agra Expressway… Thanks Mr Akhilesh Yadav ji. Akhilesh Yadav Zindabad.'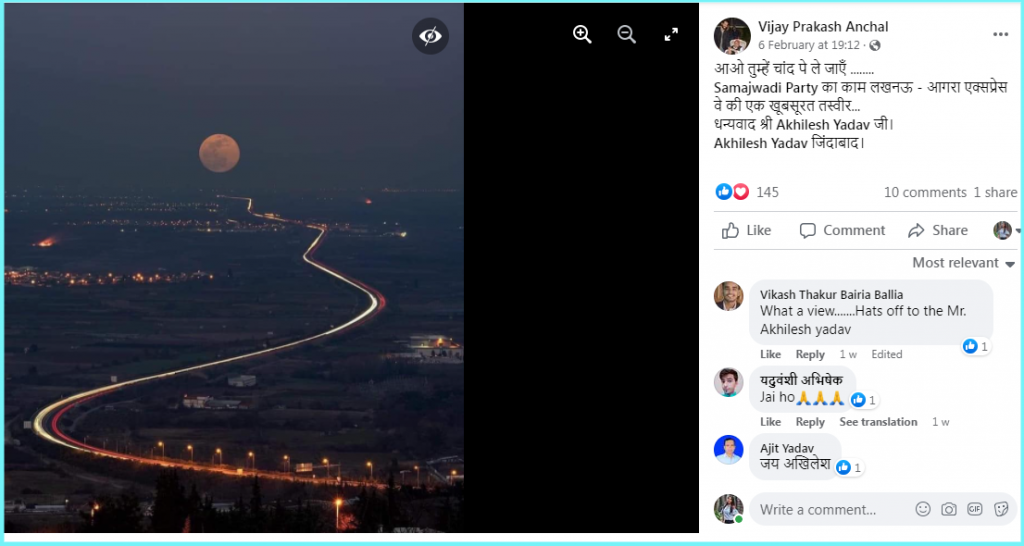 Fact Check-
We started our investigation by running a Google reverse image search on the image, the results led us to a Facebook post of a magazine named 'Architecture & Design' published on 18 August 2020.
The caption of the post mentions, "A Way to The Moon – Veria, Greece, Photo by: @argiris_karamouzas [IG]"
According to the post, this image is from Veria in Greece captured by Argiris Karamouzas.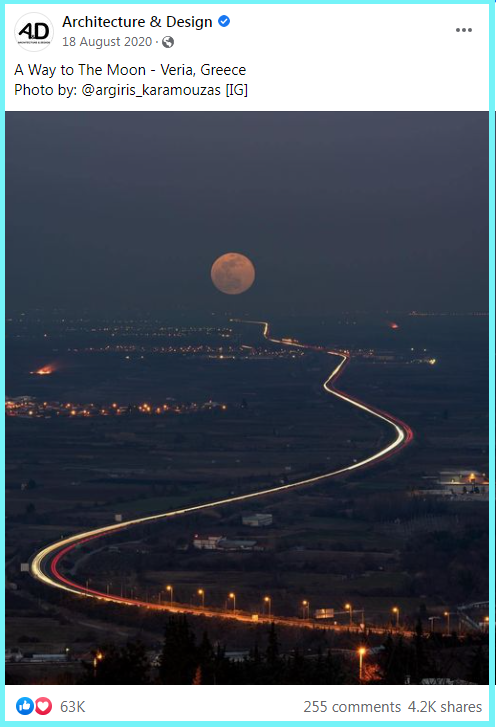 We visited the Instagram profile of Argiris Karamouzas, which mentioned that all the photos uploaded on his profile has been captured by him. He posted the viral image on his account on 20 February 2019 stating that this image shows the plain of Veria in Greece.
Posting the same image on his Facebook profile in Decemeber 2020, the photographer thanked the magazine for publishing his photograph on the magazine for the 3rd time. He wrote, "Thank you very much to the magazine photographer for choosing one of my photos for the third time. This time among 3000 participants. The "moon of Veria" a photo that two years later is still in the limelight, in the issue released today at the stands."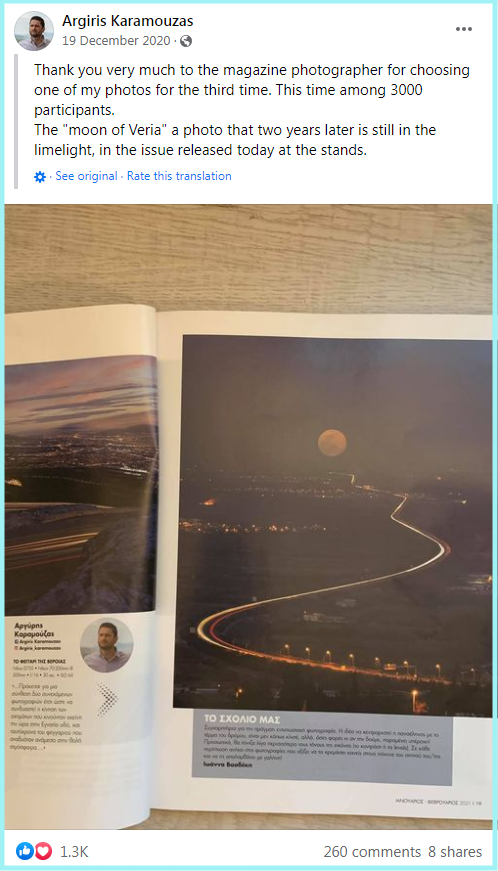 Conclusion-
Fact Crescendo found the viral image on social media to be False. The viral image does not show the Lucknow Agra Expressway in Uttar Pradesh. This image is not from India but from Veria in Greece.
(If you also have any suspicious messages, posts, photos, videos or news, send them to our WhatsApp Fact line Number (9049053770) for Fact Check. Follow Fact Crescendo on Facebook, Instagram and Twitter to read the latest Fact Check.)

Title:Image from Greece Shared as Agra-Lucknow Expressway…
Fact Check By: Aavya Ray
Result: False