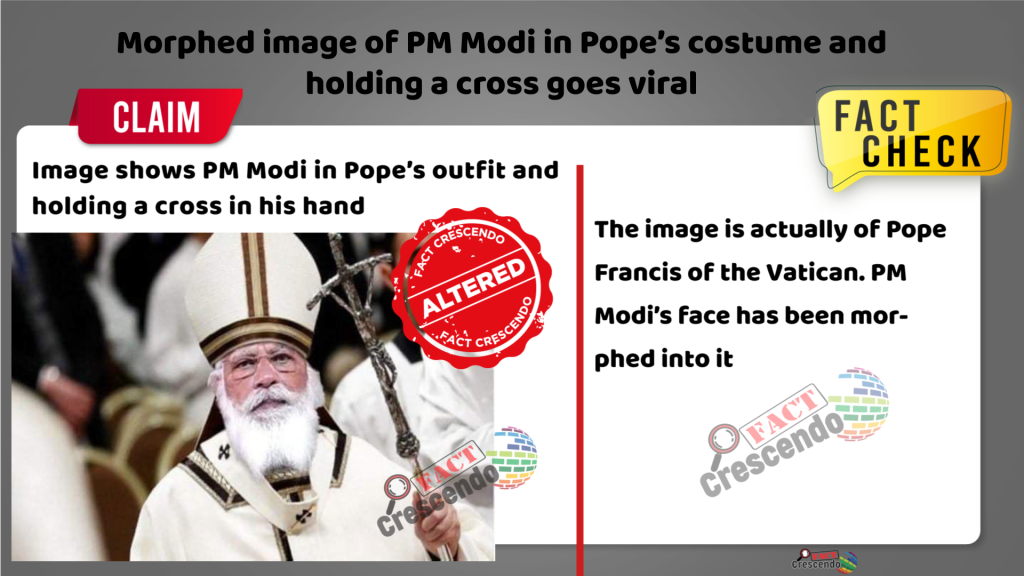 An image of India's Prime Minister Narendra Modi in what looks like the Pope's outfit, complete with the headgear worn by the head of Vatican on special occasions is getting shared a lot across social media platforms in multiple languages. The image shows the Prime Minister amidst many people and holding a cross in his hand.
Here are some post with this image on Facebook: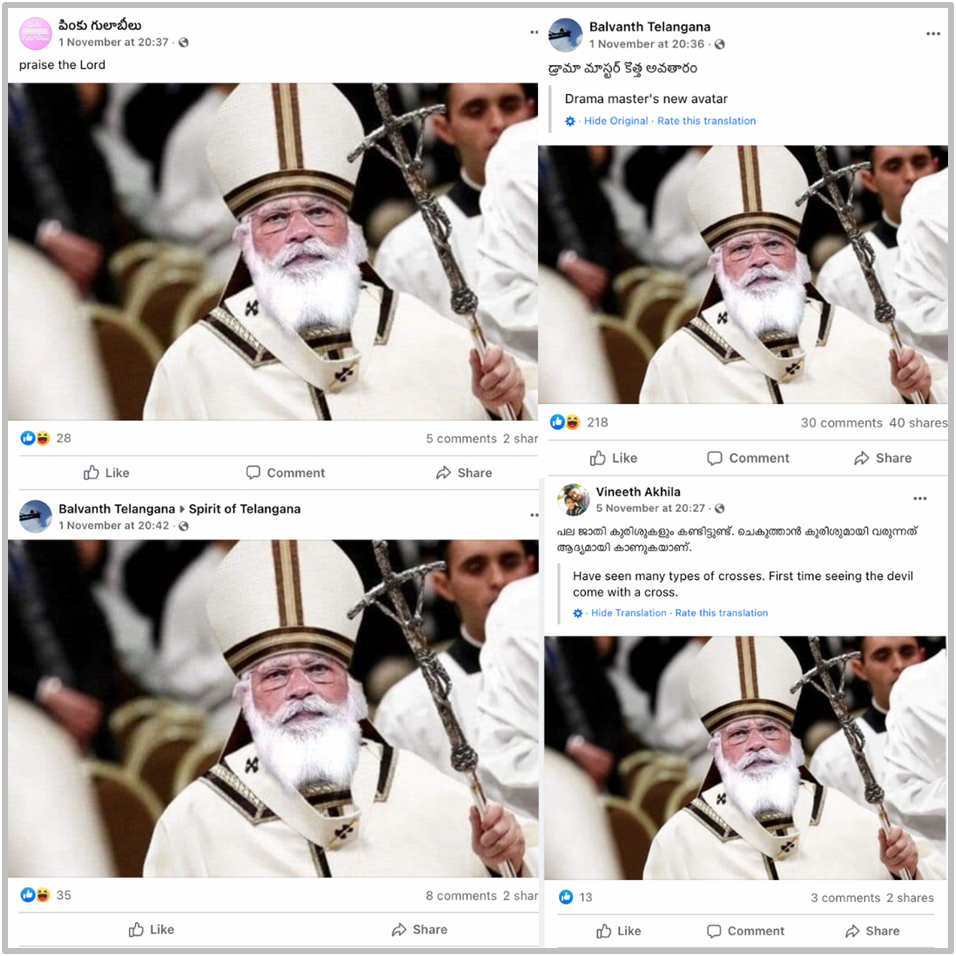 Fact Crescendo received multiple requests to verify the authenticity of the image on its 24×7 WhatsApp Factline number 904 905 3770 over the last few hours. Archived Link
Our investigation showed that the image is morphed.
Fact Check Methodology
At first we ran a reverse image search on Google with the viral photograph of the Indian Prime Minister. We got multiple links with the same photograph but the person is not PM Modi. We went through the links and saw that the person is actually Pope Francis of the Vatican.
Here is the link to a news report published on December 25, 2019 on News 18 website where the original image has been used: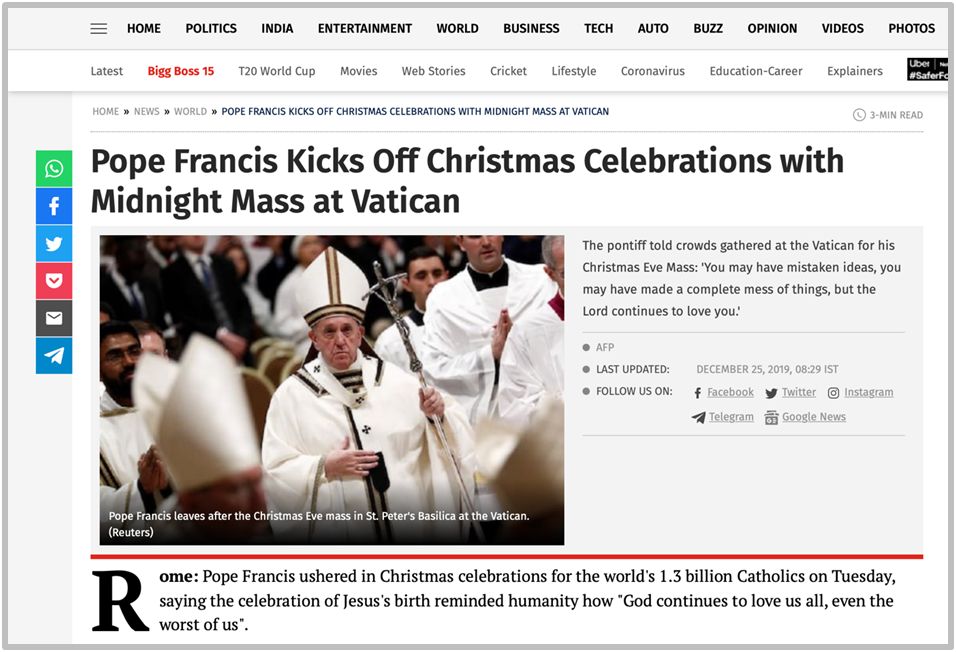 In the news report, we can see that the caption states it is an image from the Christmas Eve mass in 2019 at St. Peter's Basilica at the Vatican and photo credit has been given to Reuters.
The same image was also published on November 20, 2020 in a news report on BBC's website headlined "Uighurs: China rebuffs Pope's criticism as 'groundless'."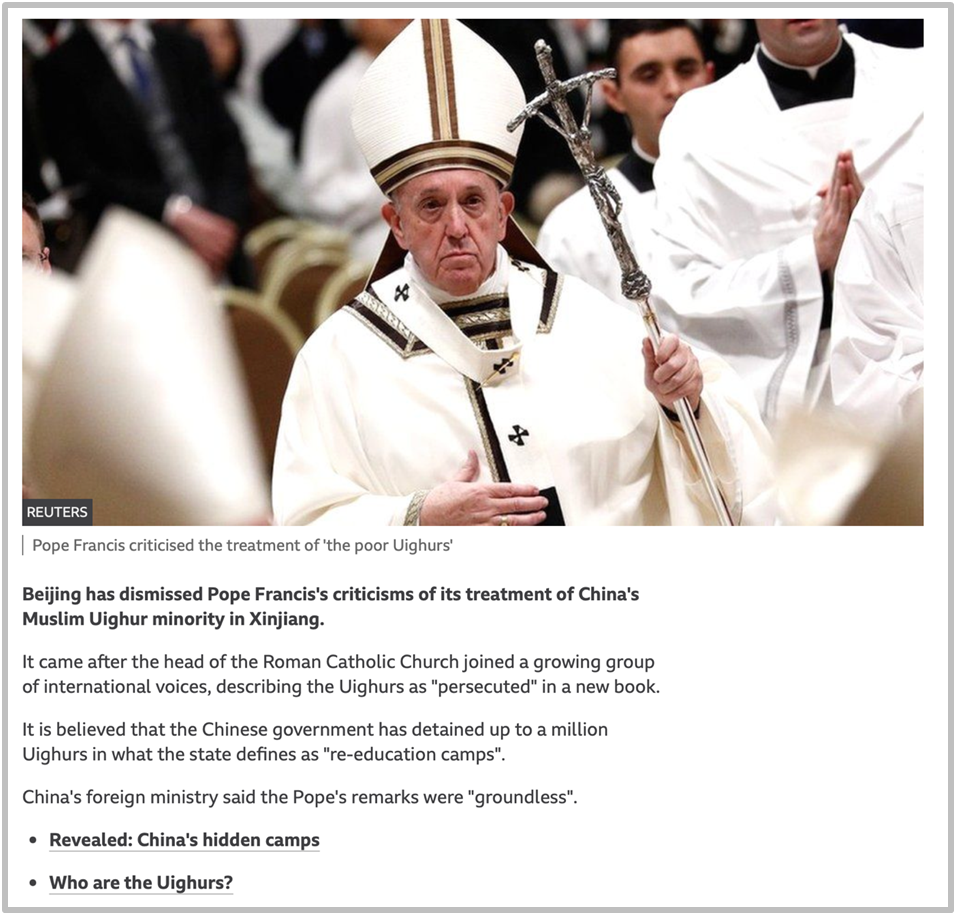 Following this, we searched online with relevant keywords to check if PM Modi has ever been photographed wearing a costume like the one in the viral image but failed to find anything.
Here is a comparison of the Viral Image and the image we saw in the above news reports: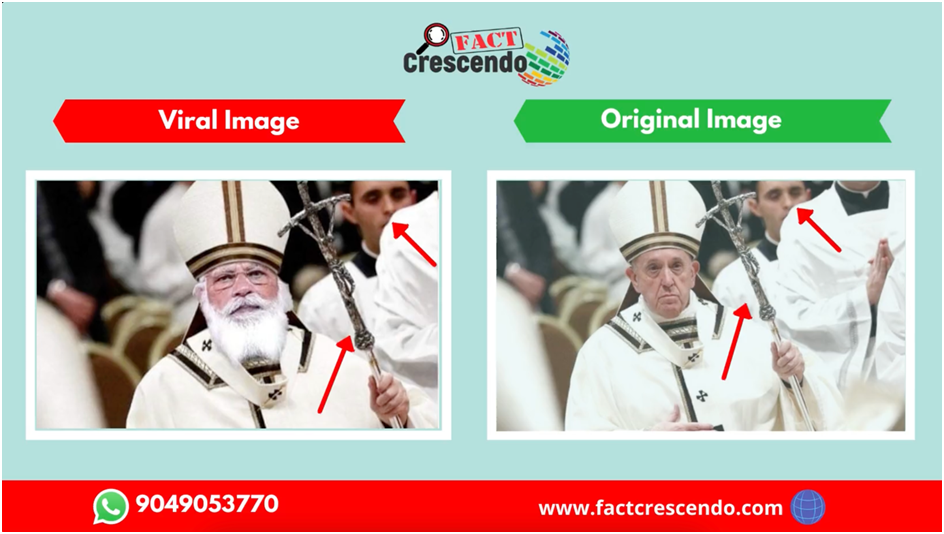 We can spot the similarities in both the images, including the person standing behind and the way the cross is being held and it is only the face on the person in focus that it different.
Conclusion
From the above evidences, it is clear that the person is the image is Pope Francis of the Vatican and not Prime Minister of India, Narendra Modi. The image has been altered and PM Modi's face has been morphed into the picture in place of the Pope's face and is being shared to mislead anyone who receives it.
Title:Morphed image of PM Modi in Pope's costume and holding a cross goes viral
Fact Check By: Manjori Borkotoky
Result: Altered