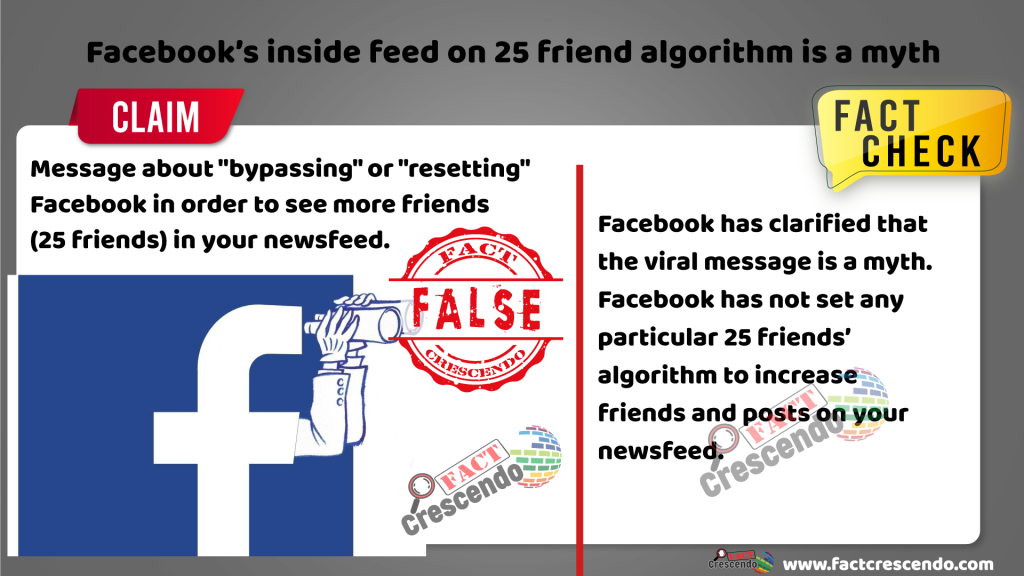 Image Credit- The Wall Street Journal
Social media has become our best friend in this difficult and lonely time during nationwide lockdowns. We are constantly glued to social media, updating our daily routine, sharing news related to COVID-19 etc. Amidst this, a viral post on social media claims that it shows users how to reset or bypass Facebook's algorithm in order to increase new friends on the platform. The message claims about "bypassing" or "resetting" Facebook in order to see more friends (25 friends) in your newsfeed.
The message asks users to copy and paste the post into their newsfeeds. It reads: "Thanks for the tips to bypass FB y'all. I have a whole new news feed. I'm seeing posts from people I haven't seen in years. Here's how to bypass the system FB now has in place that limits posts on your news feed."
Fact Crescendo received many fact-check requests about this video on our WhatsApp Fact Line (9049053770).
What's written in the viral message?
The message states that "Thanks for the tip to circumvent Facebook…OO5251839 Works!! I have a whole new profile. I see posts from people I didn't see anymore. Facebook's new algorithm picks the same people – around 25-who will see your posts. Hold your finger anywhere in this post and click " copy ". Go to your page where it says " what's on your mind". Tap your finger anywhere in the empty field. Click paste. This is going to circumvent the system. Hello new and old friends! Hello
Drop a single hello, thanks! PLEASE SAY HELLO IF YOU SEE THIS. Hello to all! Hello to all"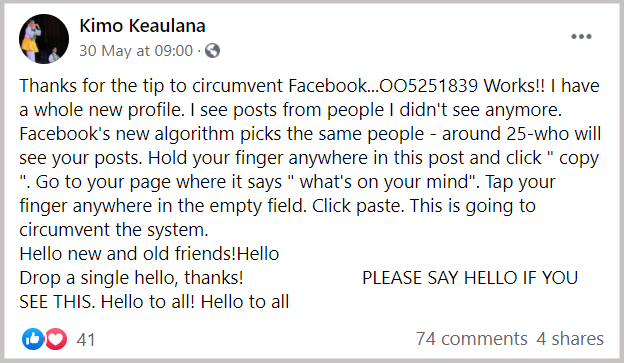 We found that this message is being widely circulated on Facebook with the different unrelated videos.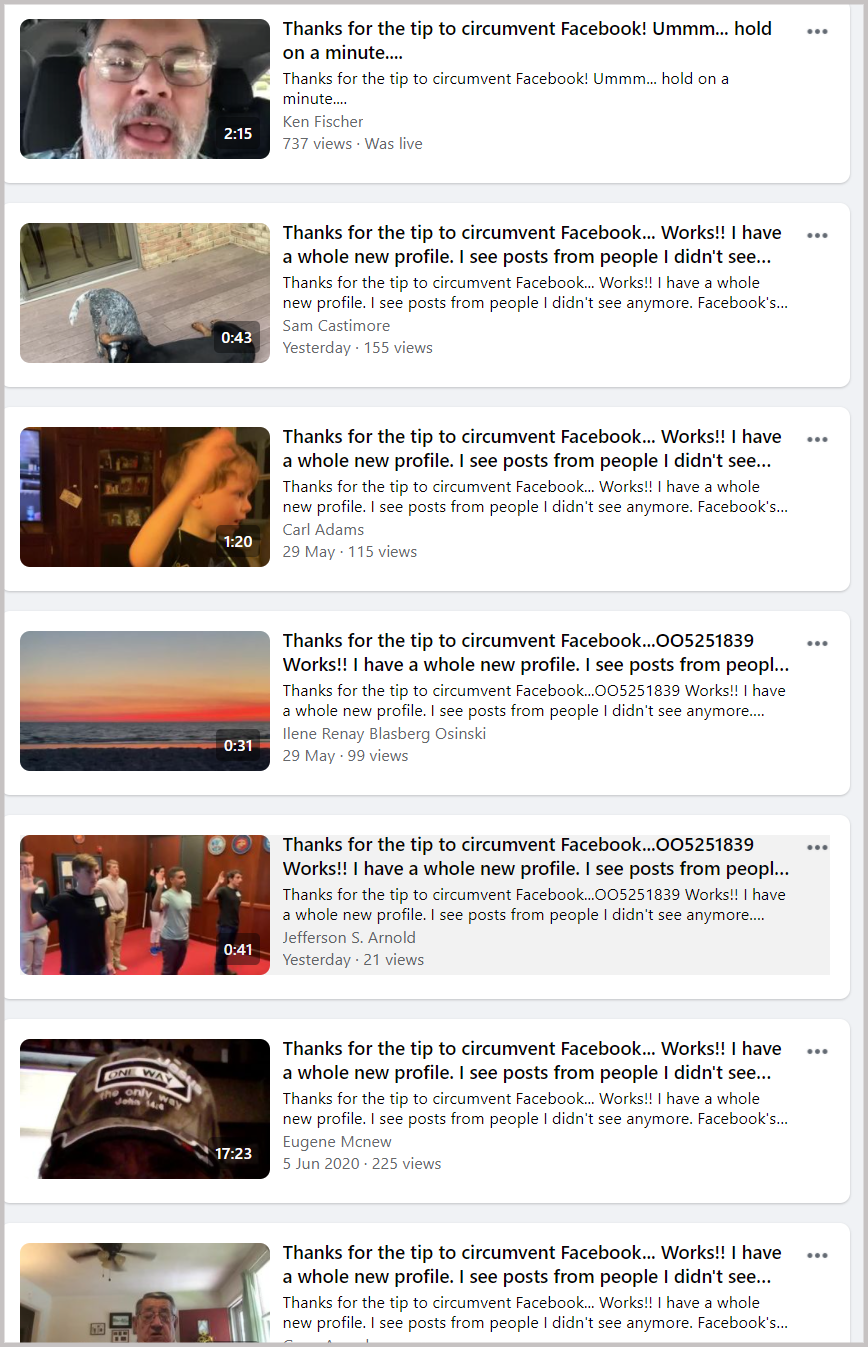 Fact Check-
We started our investigation by running a keyword search on Google to find relevant news reports regarding Facebook's new update, however, we were unable to find any trusted media reports about the information shared in the viral message.
Next, we searched for relevant information on Facebook's website and found that they have already mentioned about the viral hoax on 6th February 2019. This message had earlier gone viral stating that if the above-mentioned process is followed then it will add 26 friends to your newsfeed. To this, Facebook responded stating that "Facebook does not set a limit on the number of people whose posts are shown in your News Feed.
'The idea that News Feed only shows you posts from a set number of friends is a myth,' says Ramya Sethuraman, a product manager who works on ranking. 'The goal of News Feed is to show you the posts that matter to you so that you have an enjoyable experience. If we somehow blocked you from seeing content from everyone but a small set of your friends, odds are you wouldn't return.'
However, the persistence of the "26 friends" myth is understandable."
The News Feed algorithms prioritize posts that are predicted to spark conversations among people, whether because of format — for example, live videos tend to lead to more discussions than regular videos — or because the posts were shared by people, groups or pages you interact with frequently.
They have clearly stated that the viral message is a hoax and our profile activity will not increase their activity by posting such spam posts.
Further, Facebook has also posted a video about their initiative of bringing people closer. They clearly state that they have a mechanism called "Ranking" according to which they show us posts on our newsfeed. They also mentioned that this ranking is made keeping in mind our post interaction where it is with an individual or any page or group.
ALSO READ: Explainer: Is Facebook Really Tracking Your Off-Facebook Phone Activity On A Daily Basis?
Conclusion- Fact Crescendo found the above-mentioned post to be False. Facebook has not set any particular 25 friends' algorithm to increase friends and posts on your newsfeed. The viral message is a myth.
Title:Facebook's inside feed on 25 friend algorithm is a myth
Fact Check By: Aavya Ray
Result: False