Due to the rising number of COVID-19 patients in India, social media is filled with misinformation related to the disease. Fact Crescendo has fact-checked many such videos and images earlier. Amidst this a video of a woman dressed in white scarf singing a Bollywood song is being shared claiming that the nurse is singing hindi songs to entertain people while they wait to get their COVID-19 vaccine in Kuala Lumpur, Malaysia.
The title of the viral post reads, "Malaysian nurse singing a beautiful rendition of Hindi film songs to entertain people waiting for their turn to take the coronavirus vaccine in Kuala Lumpur, Malaysia.
This video is widely being shared on social media.
Fact Check-
We started our investigation by using the InVid-We Verify tool to break the video into small key frames and ran a Google Reverse image search which led us to the same video uploaded on YouTube on 23 October 2019. The title of the post mentions "Malaysian nurse singing hindi song."
Since this video is available on the internet from 2019, it is probable that the video does not have any connection with the ongoing COVID-19 vaccination drive in the world.
After this, we tried a keyword search on YouTube, we found another video with the caption, "Nurse Nadia Farshah Lata Mangeshkar surprised the audience with the tone of her voice." This video was also aired on 23 October 2019.
Next, we searched who Nadia Farshah is. We found her Facebook page and YouTube channel which had several Bollywood performances of Nadia in them.
Subsequently, we saw her Instagram account where we found the same video which is going viral, uploaded on 15 December 2019. The video was reposted from an official social media account named mstaronlineofficial.
Next, Fact Crescendo contacted Nadia Farshah through Facebook, she told us that, "The claim going viral on social media is false. The video dates back the year 2019 when she went to a health camp and a community event in the city of Gombak in Malaysia." She told us that the song was performed by her back then.
With this, Nadia sent us a YouTube link in which the same video which is going viral has been uploaded. She said that through this video we can confirm the date on which the health camp was organised. The YouTube video was uploaded on 21 October, 2019.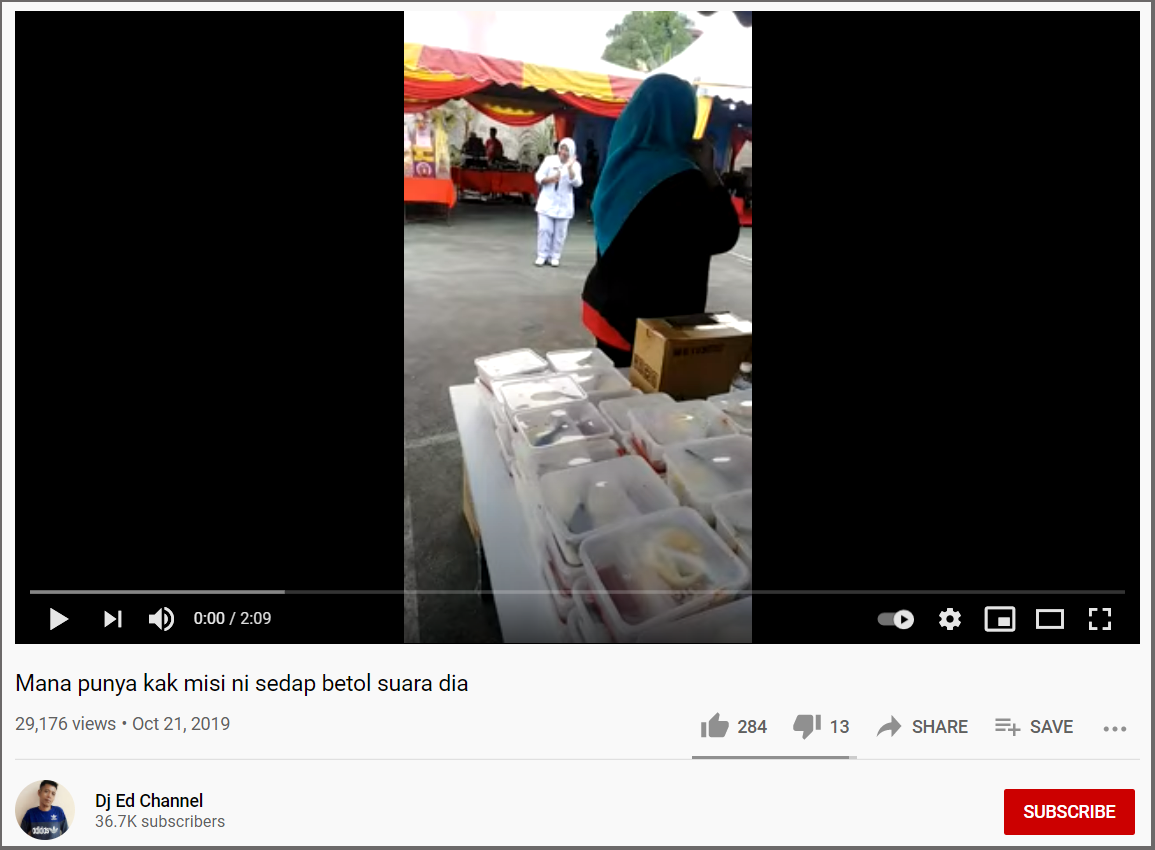 Conclusion– Fact Crescendo found the viral post to be False. The viral video has no relation with the ongoing COVID-19 vaccination drive or the pandemic. The video is from a health camp held at Gombak, Malaysia in October 2019.
Title:Does this video show a nurse in Malaysia entertaining people at the COVID-19 vaccination centre?
Fact Check By: Aavya Ray
Result: False