The images are old and has no relation with the claim and is being shared with a false communal narrative that Muslim men are running restaurants lacing their food with impotency pills to control the growth of the Hindu population.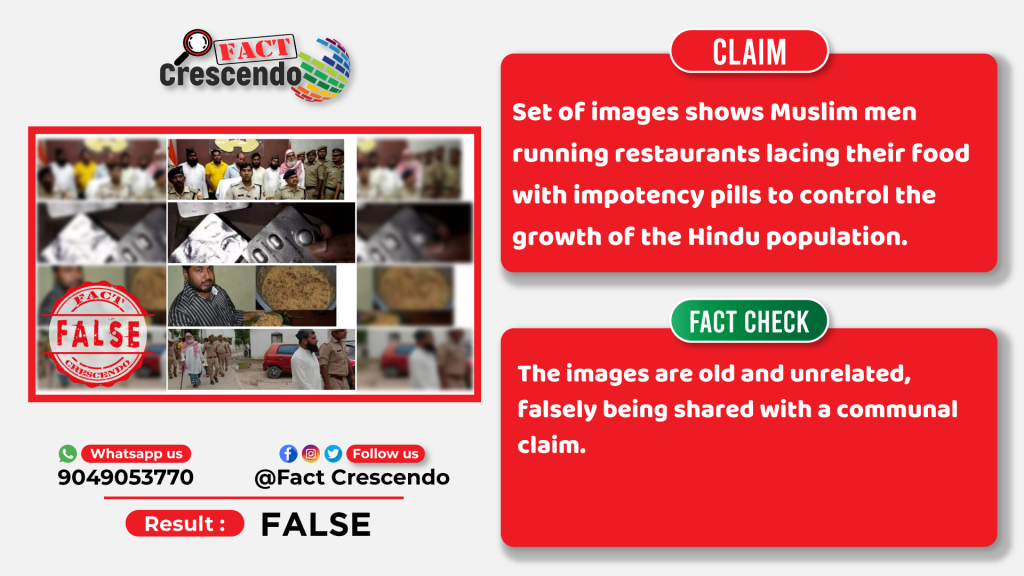 A collage of few images is widely circulating on social media showing few men being arrested, a man selling Biryani and images of some tablets. Users claim that the images are from Coimbatore, where a Muslim man used to run a fast food center named "Masha Allah". He used to cook Biryani in two different pots as he used to mix impotency medicines into one pot that he served his Hindu customers, while the second pot was for Muslim customers. Users sharing these pictures claim that the hotel owner wanted to reduce the growth of the Hindu population.

What does the post claim?
The caption of the viral post in Hindi states, "In Coimbatore, a fast food centre under the name "Masha Allah" muslim cook made Biryani in two pots… one for Muslims and one for Hindus. Used to mix tablets in the utensils of Hindus to make boys and girls impotent so that the population growth of Hindus could be stopped…..this is just a trailer, the real film is very big. Think how badly you have been surrounded by jihadis. Don't know how jihad is being carried out to destroy Hindus, and Hindu is sleeping after selling horses. When some people try to wake up, they are thrown to the side. There is still time to boycott them completely. Take an oath today that you will not buy anything from them."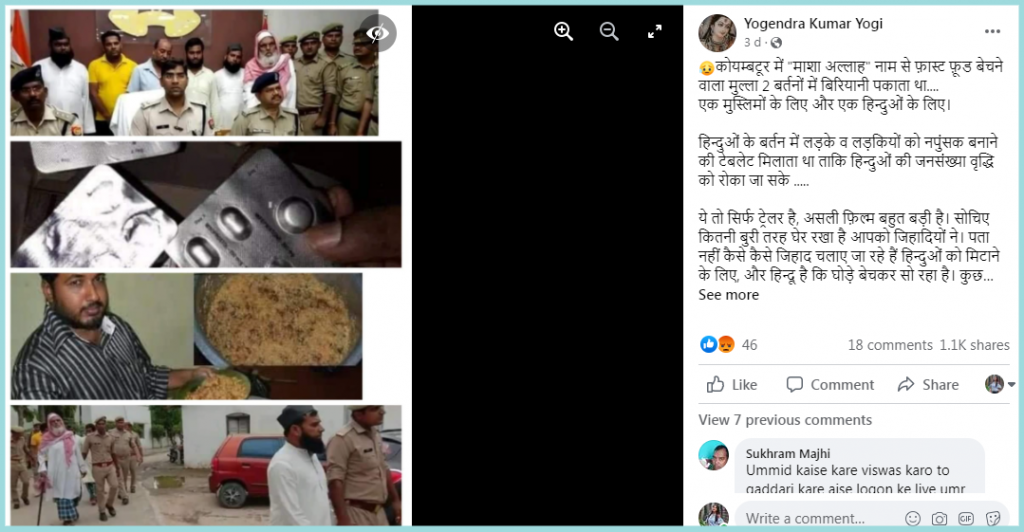 Fact Check-
We started our investigation by breaking the image into single images and running a reverse image search on the same. From the results, we found the images are unrelated and old and have no relation with the viral claim.
Image 1-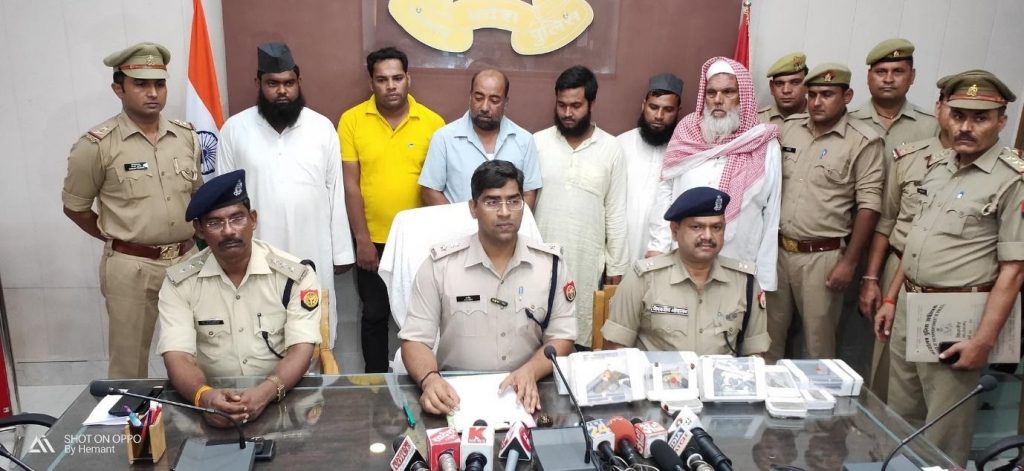 We found a news report published by Navbharat Times on July 2019 that reports Uttar Pradesh's Bijnor district police raided a house and a madrasa and seized illegal weapons. Police arrested six people in this regard.
We also found that Bijnor Police posted the viral image on their official Twitter handle. They provided information on the seized illegal weapons.
Image 2-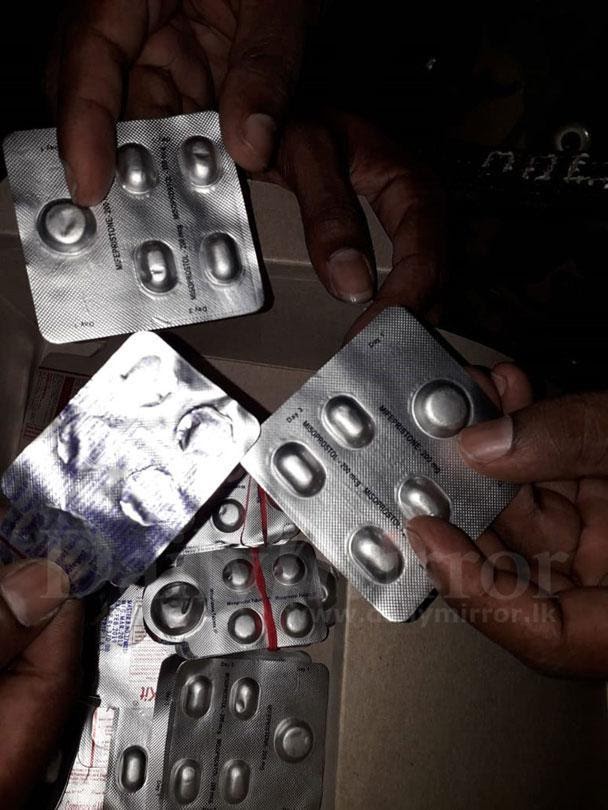 The second image shows a tablet strip that is being claimed as impotency tablets. We found that Daily Mirror UK posted this image on May 2019. According to the report, STF raided the house of an elderly man and his son at Wolfendhal Street in Colombo and recovered Tramadol and several illegal drugs manufactured in Pakistan and prohibited for sale in Sri Lanka.
Image 3-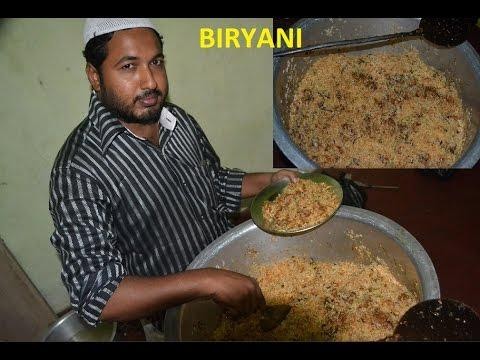 This image shows a man serving Biryani; we found that this image was used as thumbnail image for a Youtube video posted on 2016. The video shows the preparation of Dum Biryani.
This image was previously used to spread misleading claim as the above post, which was later debunked by Coimbatore city police. They have mentioned in their tweet that the viral claim is Fake.
Image 4-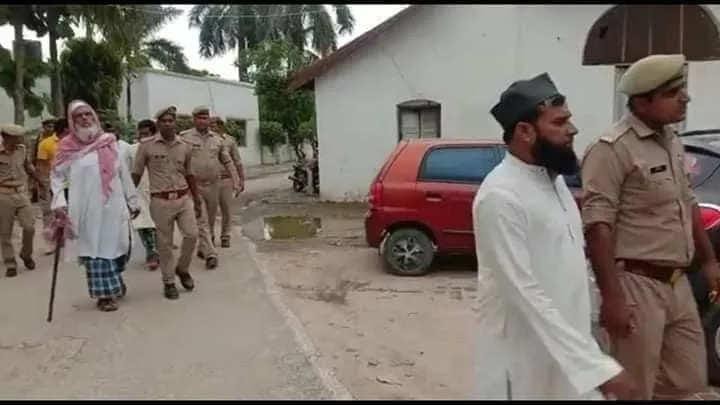 The above image shows the police arresting few men and taking them away. We found that this image is related to Image 1 mentioned above in the article. The image is related to the madrasa and house raid conducted by Bijnor Police. We can see the men in the fourth image in the first image as well. This image is also related to the raid carried out by Bijnor Police in Uttar Pradesh. Below you can see the similarity between both the images.

Conclusion-
Fact Crescendo found the claim made along with the viral image on social media to be False. The set of images going viral on social media are old and unrelated and is being shared with a false communal narrative that Muslim owned restaurants are lacing their food with impotency pills to control the growth of the Hindu population.
(If you also have any suspicious messages, posts, photos, videos or news, send them to our WhatsApp Fact line Number (9049053770) for Fact Check. Follow Fact Crescendo on Facebook, Instagram and Twitter to read the latest Fact Check.)
Title:No, these images are not of Muslim men arrested for drugging food served to Hindus
Fact Check By: Aavya Ray
Result: False