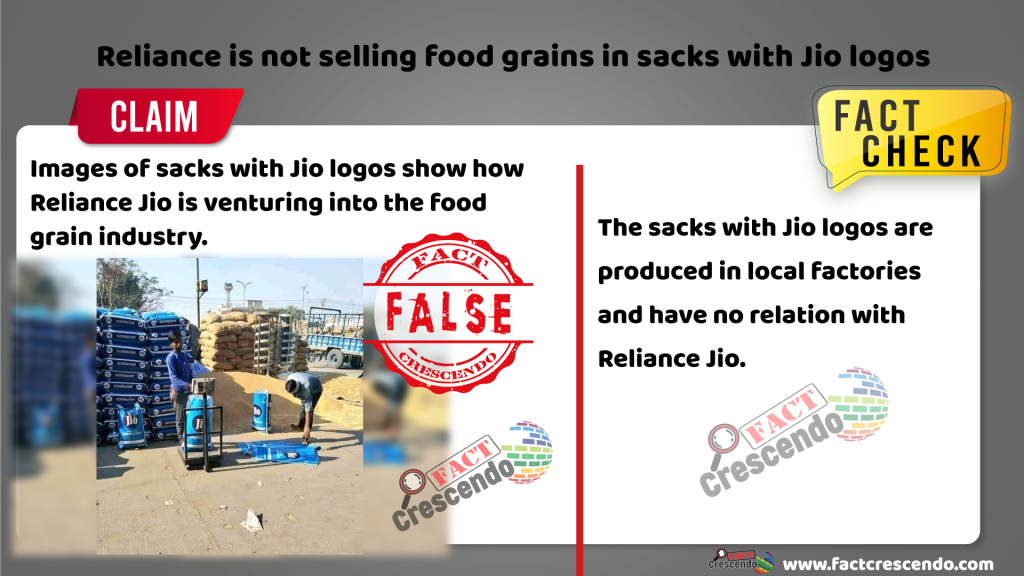 Social media is flooded with misinformation related to the nationwide ongoing farmers protest against the newly implemented Farmers Bill 2020. Fact Crescendo has been actively debunking misinformation related to the ongoing Farmers Protest. Amidst this, pictures of food grain sacks with Reliance Jio logos are going viral on social media claiming that Reliance Jio's entry into agriculture is a conspiracy against the farmers since the sacks have also been printed. Many social media users have alleged that the three controversial farm laws have been introduced to benefit industrialists such as Mukesh Ambani, who owns Reliance.
The caption with the post says "Reliance has full trust on Modi ji..Jio's grain warehouse has not only been prepared but also the name of Jio has been published on sacks. #FarmersProtest."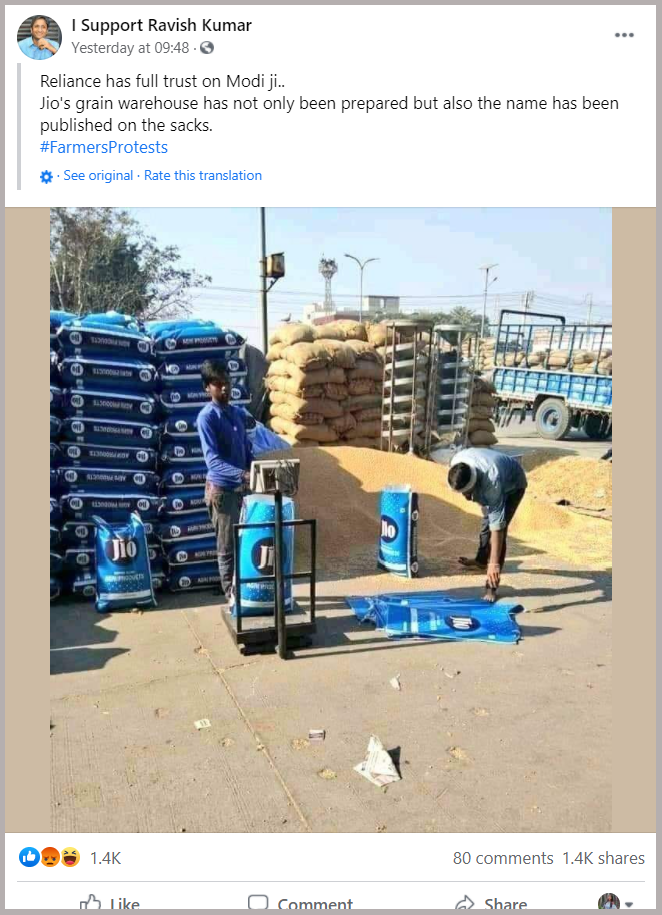 Facebook Post | Archive Link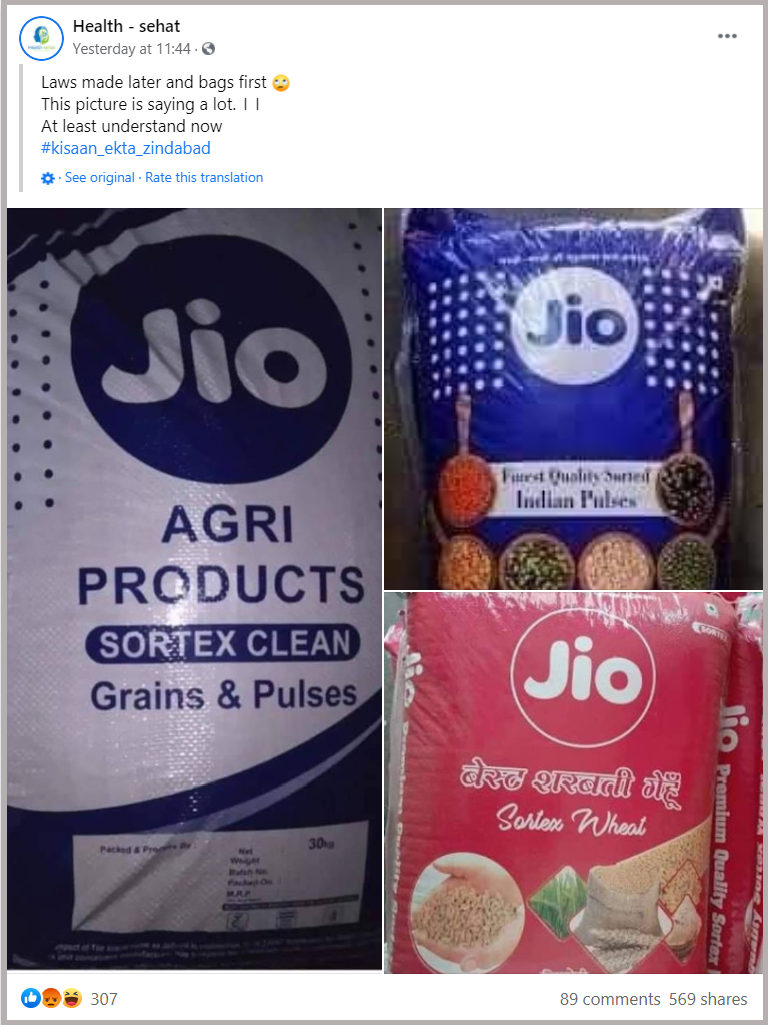 Fact Check-
Fact Crescendo found that these sacks have no relation with the Reliance Company. Reliance has denied their association with the sacks shown in the images.

We started our investigation by running a reverse image search on Google (images showing the Jio sacks) we found a list of traders in several shopping websites who sell food grains in sacks with "Jio Best Sharbati Gehu" printed on them such as Ashish Traders.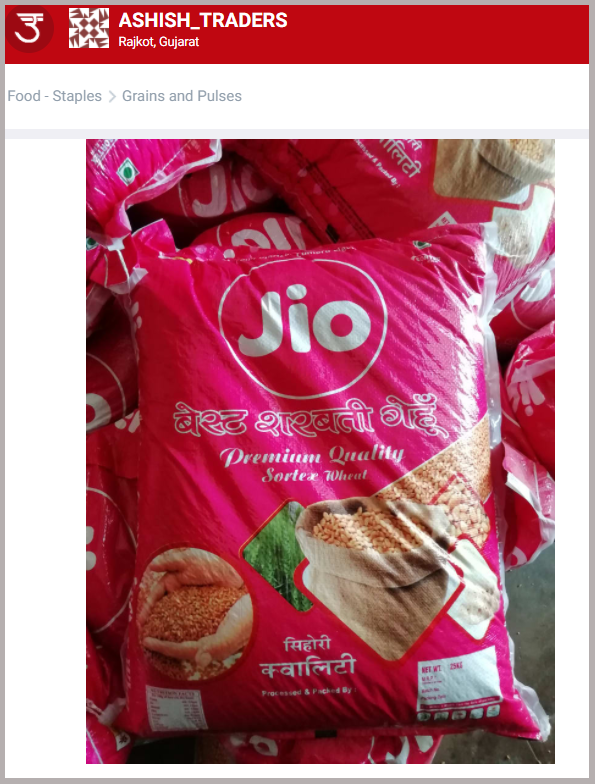 Through our search on Google using keywords "Jio bags, sacks" we found that these bags are available on Indiamart's website at Rs 7 each by Shree Somnath Packaging, Gujarat
We also searched for the products available on Reliance Jio's website but we were unable to find Reliance food grains. We could not find any relevant news report or press release on the same.

Fact Crescendo contacted Reliance Jio's spokesperson, who confirmed us that "The images of the sacks viral on social media have nothing to do with Reliance Jio. It is not a Reliance product."

Upon searching on Zauba Corp we found several Agro based companies with the name Jio on it such as 'Shri JioAgro Food Products Private Limited' and 'Jio Fresh' based out of Maharashtra.
Conclusions- Fact Crescendo found the above-mentioned post to be False. The viral images claiming to show Reliance Jio venturing into the food grain industry is False. The sacks with Jio logos are produced in local factories and have no relation with Reliance Jio. Reliance has denied their association with the sacks shown in the images.

Title:Reliance is not selling food grains in sacks with Jio logos
Fact Check By: Aavya Ray
Result: False