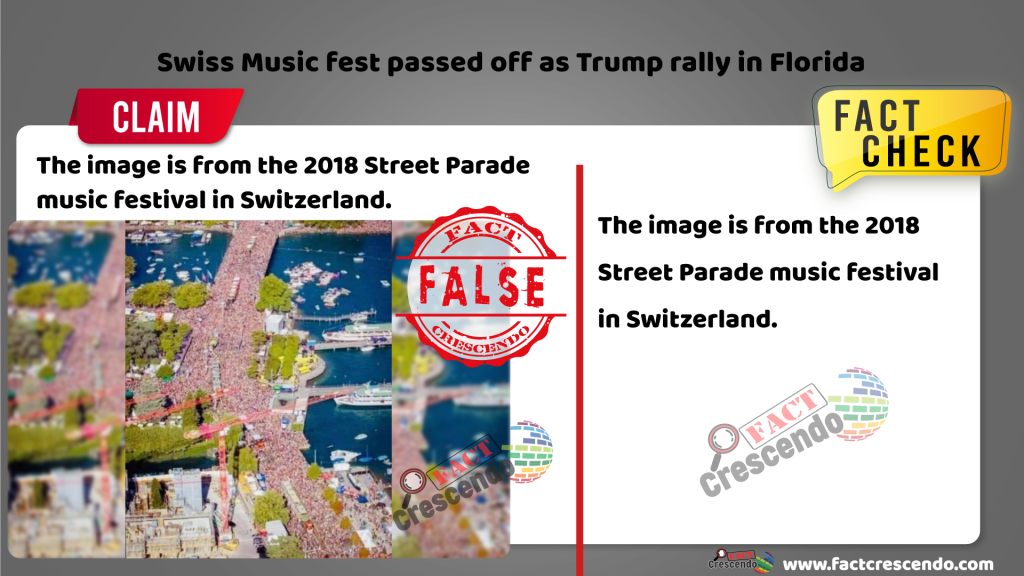 A viral image on social media showing thousands of people on the road as a part of a rally is going viral with the claim that the image shows Donald Trump's rally in Florida. This image has being going viral amidst the upcoming Presidential Elections in USA scheduled on 3rd November 2020.
The caption of the post reads "Trump Rally in Florida … How's Biden's Crowds been? Oh that's right… they are too busy burning down cities."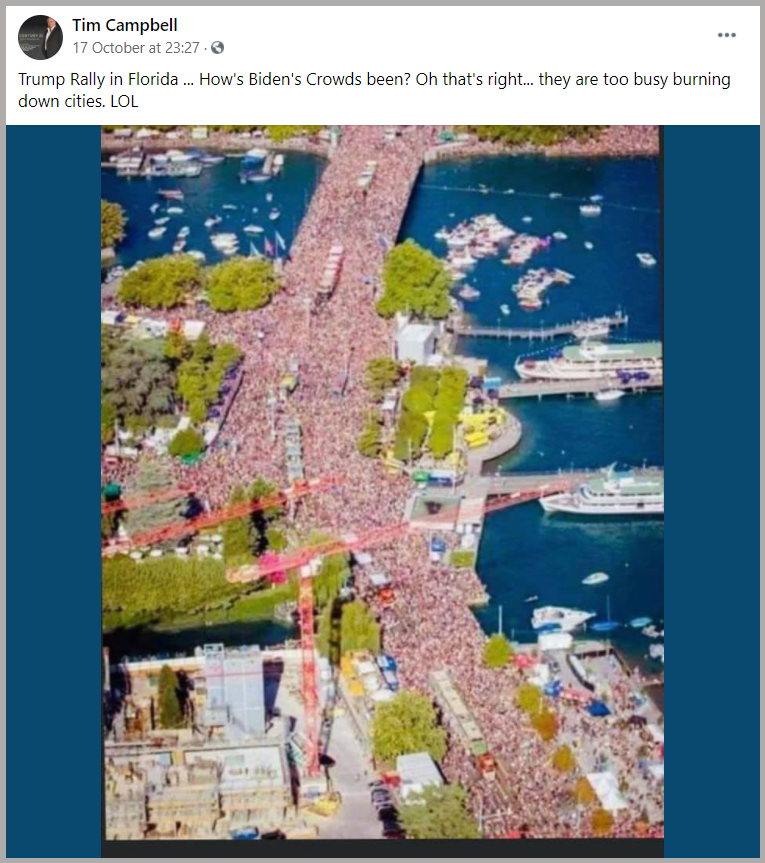 Fact Check-
Fact Crescendo found that the image is from a 2018 Street Parade music festival in Switzerland.
We started our investigation by running a Google reverse image search for the viral image on social media which led us to the picture published in the 2018 photo gallery section in the website of Switzerland's Street Parade festival. The Street Parade music fest is held every year in Zurich. With a further keyword search on Google we found that the annual event was cancelled this year due to the pandemic.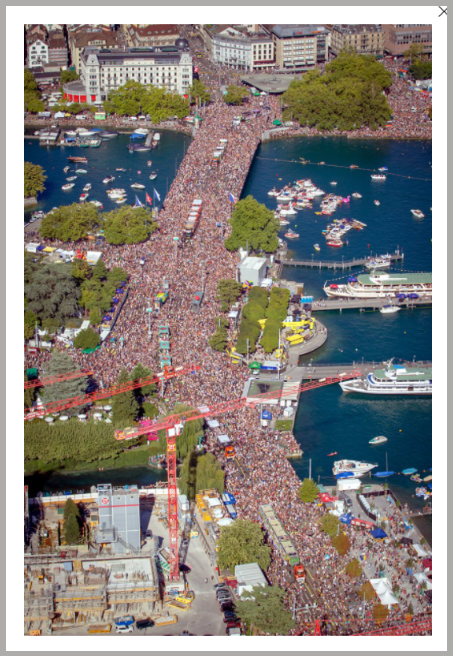 Further we found that the viral post surfaced after Trump held a huge rally at Ocala International Airport in Florida on 16th October 2020. Post this event we found that on October 17th, Trump tweeted "GIANT RED WAVE COMING!" But in the post, he did not use a picture.
Conclusion- Fact Crescendo found the above mentioned post to be False. The viral picture is not from the Trump rally. The image is from the 2018 Street Parade music festival in Switzerland.

Title:Swiss Music fest passed off as Trump rally in Florida
Fact Check By: Aavya Ray
Result: False