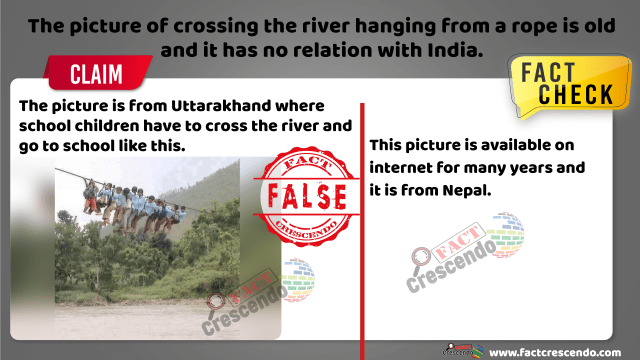 On social media, we can see a viral picture in which some school children are seen crossing a river with the help of a rope. This picture has been posted sarcastically and labeled 'development model of Uttarakhand government' on social media forums. The title of the post reads, "These pictures are from the same country where a grand temple is being built at a cost of crores.Picture is from Uttarakhand, where children are shown going to school. Is our country moving towards bullet train? "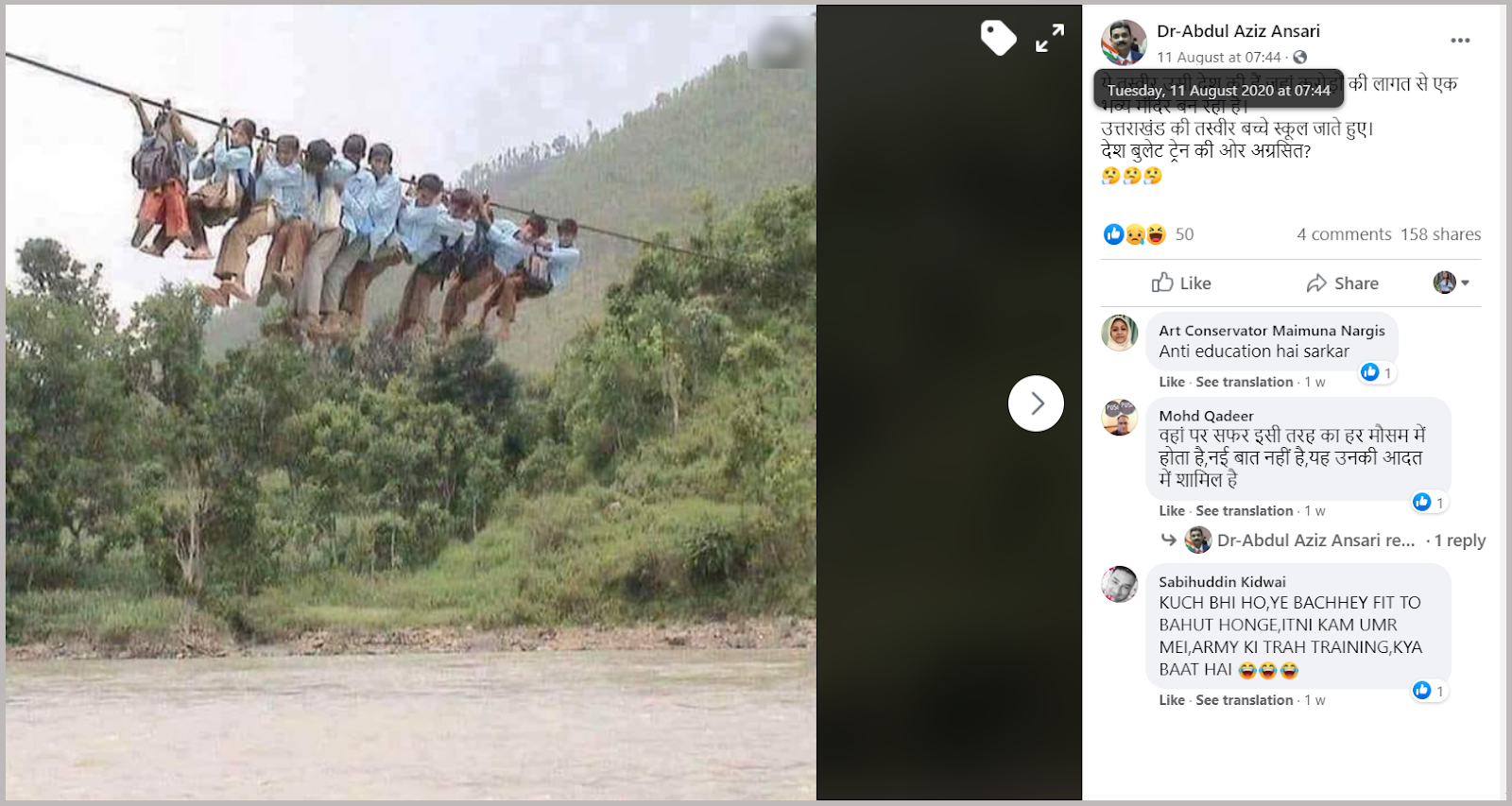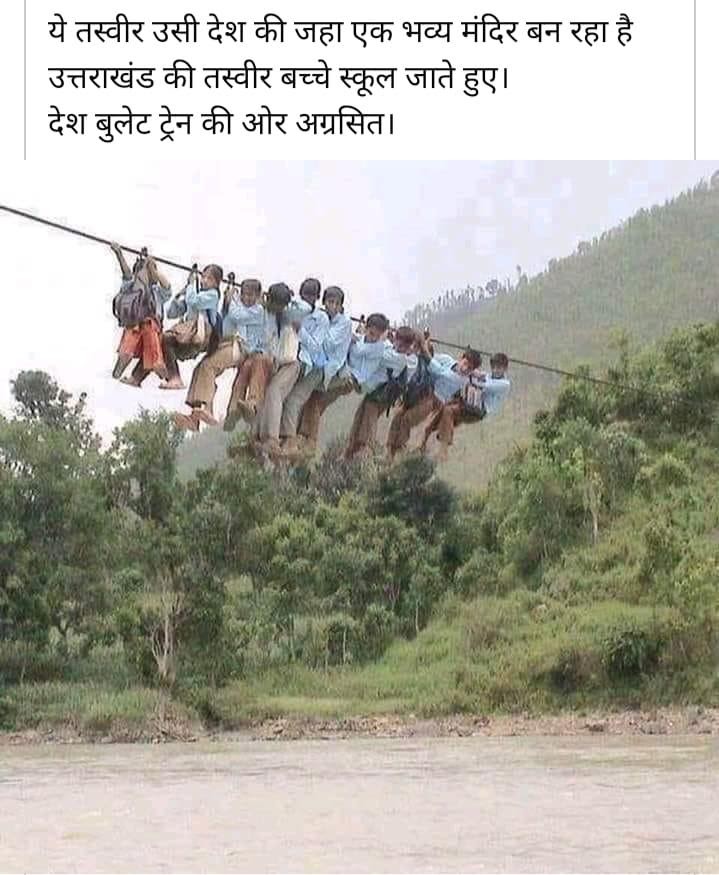 We started the investigation by doing a Google reverse image search, as a result of which we found a similar photo published on a website on September 16th 2019. While sharing this picture, it has been written that this picture is from Nepal. The description of this picture says "this is a picture of Nepal where children have to cross the river to go to school.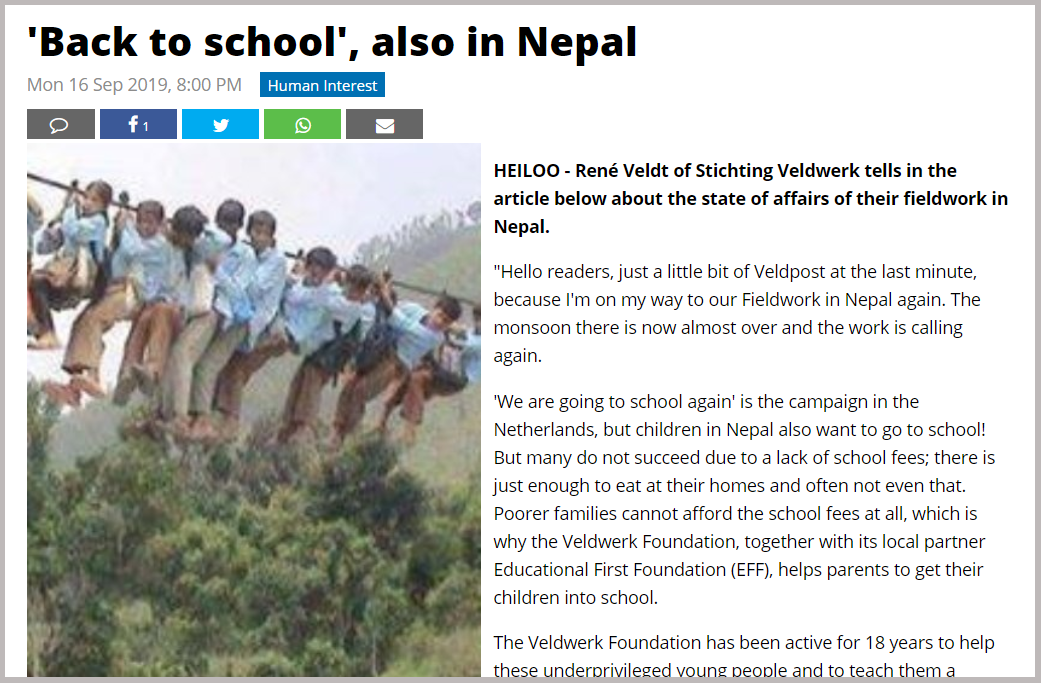 On 26 th September 2013, another website has also shared this picture saying that it is from Nepal.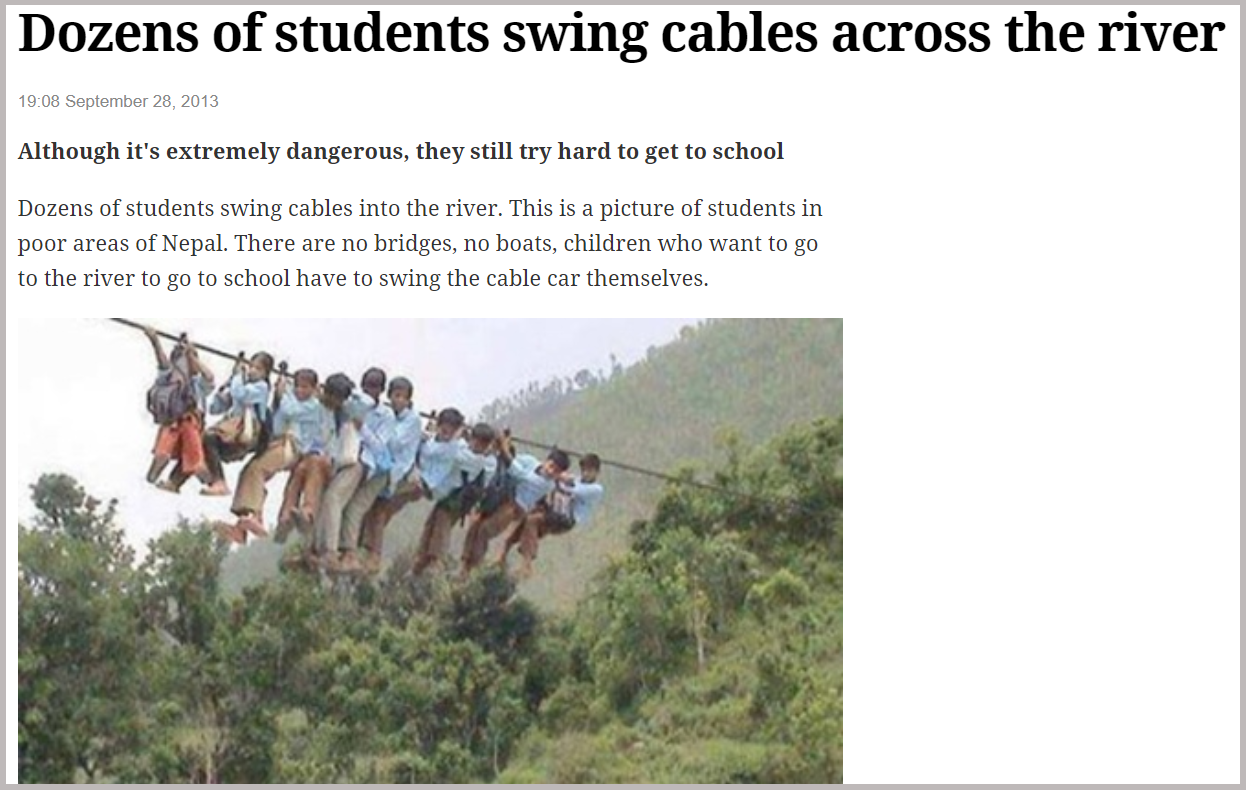 We also saw this picture on the website of My Republica, whose description says that "students crossing Trishuli River. All secondary level students of Buddsin village cross the river twice a day hanging on with the help of improvised sling attached to pulley wheels as the only secondary school in the region is situated across the river."
After searching on Google, we came to know that Trishuli River is located in Nepal.
Upon further investigation, we found a similar picture shared by 'The Telegraph' in 2016. The News report says that the image is from Dhading village in Benighat district in central Nepal. According to the report, there are many wire crossings across the Trishuli River in Benighat district. A ground report by Al Jazeera states that more than 50 children cross the river every day with the help of wire crossings, as seen in the picture. Many children fall into the water or injure their fingers while crossing the river using hooks.
According to a report published by My Republica on May 21st 2018, 10 out of 11 wire bridges on the Trishuli River in Benighat district of Nepal have been replaced by suspension bridges. It also includes the bridge of Dhading village.
Conclusion: We found the above post wrong after checking the facts. The viral picture on social media in which children can be seen hanging from a rope and crossing the river to go to school is not from Uttarakhand but from Nepal.

Title:The picture of crossing the river hanging from a rope is old and it has no relation with India.
Fact Check By: Vinod Rathi
Result: False