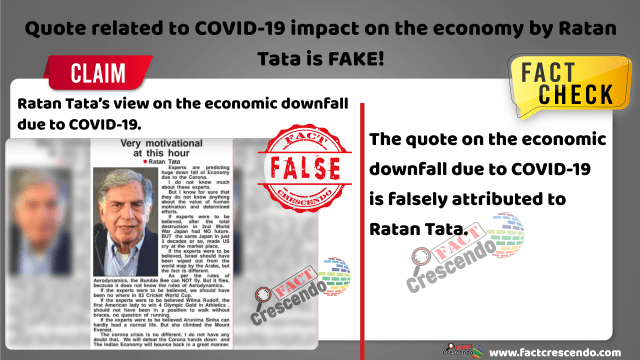 Social Media users are posting a content attributed to Indian industrialist and philanthropist Ratan Tata which deals about experts predicting major economic downfall due to coronavirus is circulating on social media. The post allegedly claims to be Ratan Tata's view on how Indian Economy will bounce back if there is an economic downfall due to the current COVID-19 situation.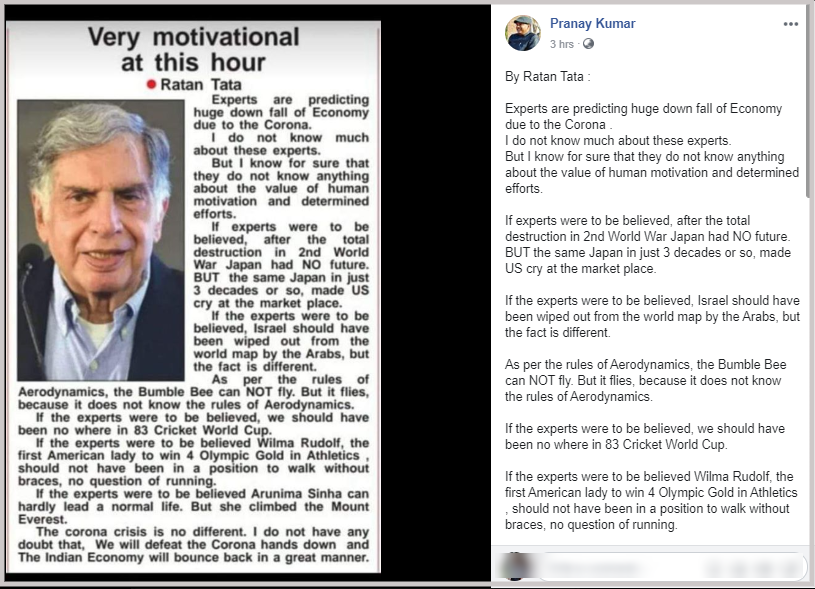 Fact Check-
We started our investigation by running a keyword search on Google to find any credible media reports or interviews related to Ratan Tata in context to the above mentioned content. We found the same article published on a website named purple realtors. The entire article was not attributed to Ratan Tata. In fact the article does not even mention Ratan Tata's name. The article was published 9th April 2020.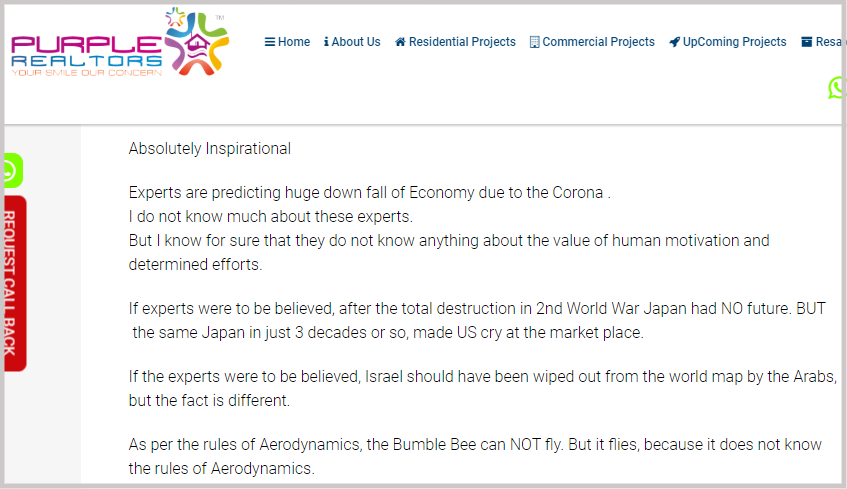 There is no trace of the article on any of Ratan Tata's social media accounts and no other publications have carried any reports on the same. However, we found a clarification post by Ratan Tata on his official Instagram handle. He wrote "This has been circulating a lot claiming that I have said that. I have never said or written this. It is important to always verify the news circulated on WhatsApp and other social platforms. Fake news is harmful to all of us and must always be verified. Besides if I have something to say to all of you, you can trust that I will always say it here."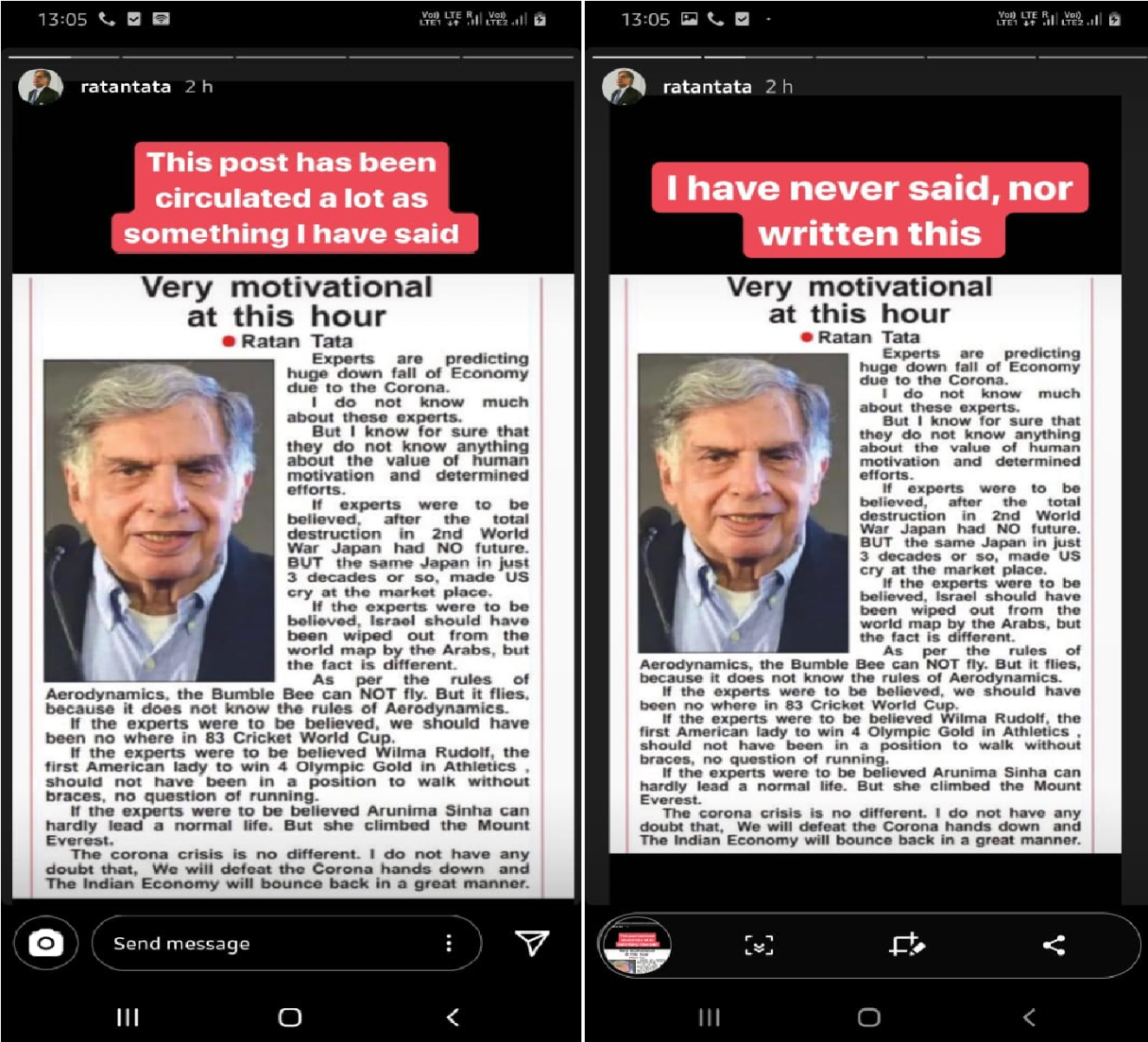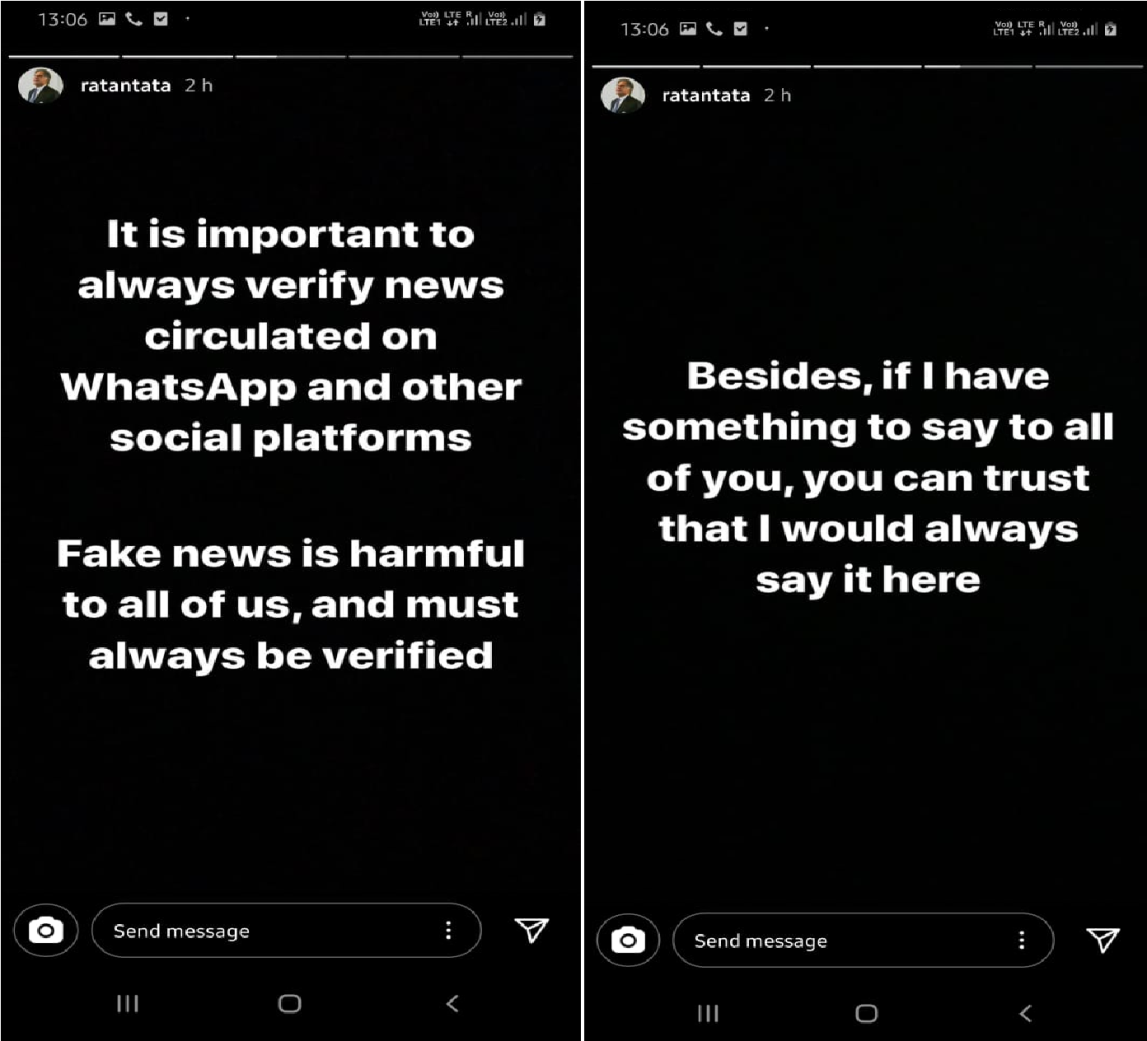 Conclusion- Fact Crescendo found that above -mentioned post to be False. The quote about the economic downfall due to COVID-19 is falsely attributed to Ratan Tata. He himself has clarified that the viral post in circulation is Fake.

Title:Quote related to COVID-19 impact on the economy by Ratan Tata is FAKE!
Fact Check By: Aavya Ray
Result: False