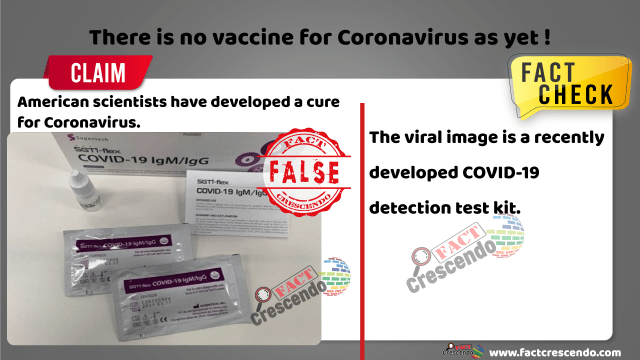 Social Media is overflowing with home remedies regarding the cure of Coronavirus. Scientists all over the world are working to develop a vaccine for coronavirus that has already claimed 12784 people and infected almost 3 lakh globally according to the WHO's situation report on 22 March 2020. Amidst this a post on social media is viral with the claim that American scientists have already developed a cure for Covid-19. The post comes along with an image that claims to be the medicine for COVID-19 by the name "COVID-19 IgM/IgG"

Fact Crescendo received a request for Fact Check on our WhatsApp number 9049053770 with the claim that reads
"Great news! Carona virus vaccine ready. Able to cure patient within 3 hours after injection. Hats off to US Scientists. Right now  Trump announced that Roche Medical Company will launch the vaccine next Sunday, and millions of doses are ready from it !"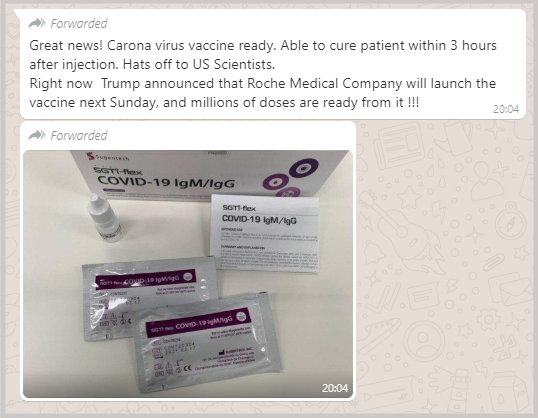 Fact Check-
We started our investigation by running a reverse image search of the images that leads us to news report published by Gulte on 22nd March 2020 which states that "South Korean pharma major Sujentech developed a portable diagnostic kit that could tell if you are positive or negative for coronavirus in just 10 minutes."  The viral photo also has the name Sujentech on the sachets.

We also came across the same news published by The Guardian on 17 March 2020. According to the report "The test – known as the COVID-19 IgG/IgM Rapid Test Kit – is not currently in use in Australia."

Is there any vaccine for COVID-19?
Scientists around the world have been working to develop a vaccine against Covid-19 since January 10th, the day scientists in China made public the genetic sequence of the virus online. But according to media reports , this process will take some time. 
We found that the WHO clearly states that as on date, there is no specific medicine recommended to prevent or treat the new coronavirus (2019-nCoV). However, those infected with the virus should receive appropriate care to relieve and treat symptoms, and those with severe illness should receive optimized supportive care. Some specific treatments are under investigation, and will be tested through clinical trials. It also says that common antibiotics also do not work against the virus.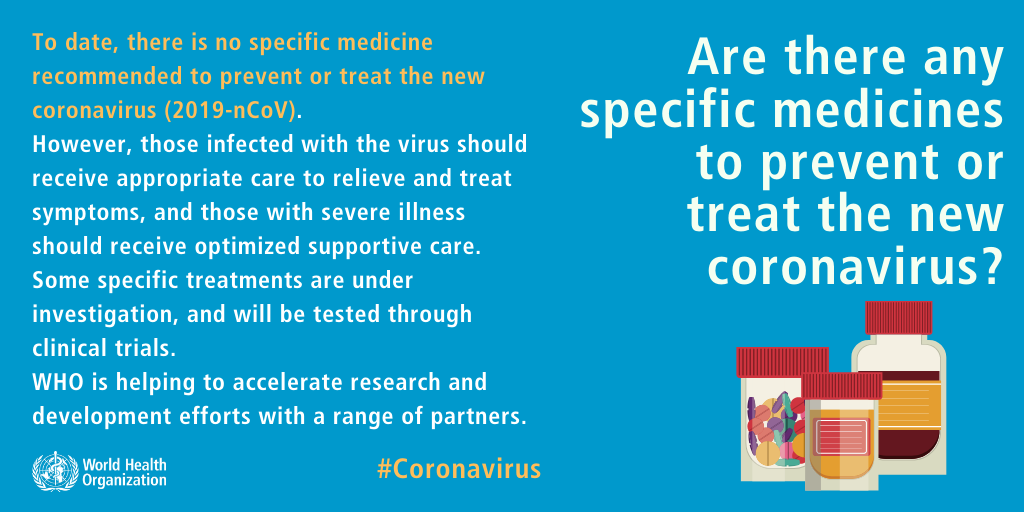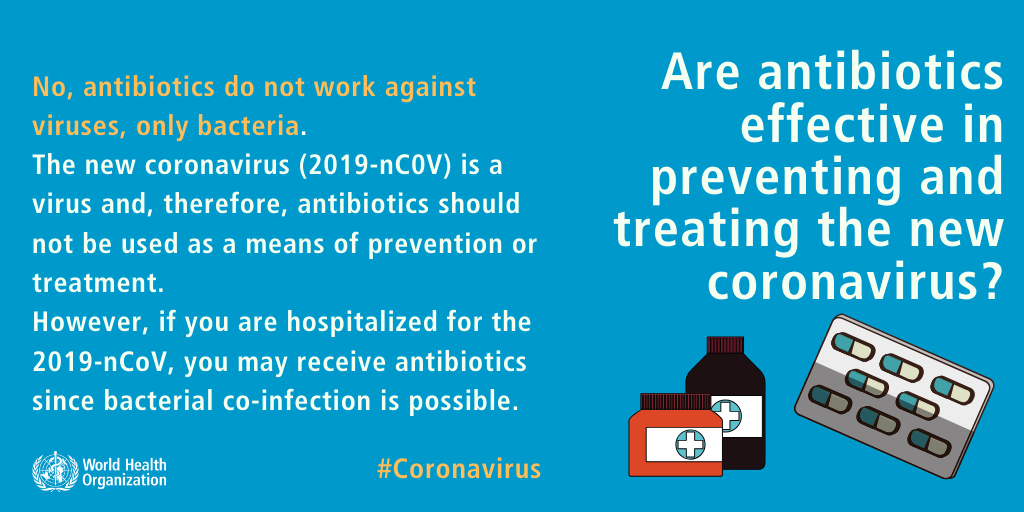 Conclusion– Fact Crescendo found the above mentioned post to be False. As of now there is no vaccine that can cure a coronavirus patient in three hours. The viral image on social media is not a vaccine for Coronavirus but it is a COVID-19 test kit recently developed by South Korea.

Title:There is no vaccine for Coronavirus as yet !
Fact Check By: Aavya Ray
Result: False