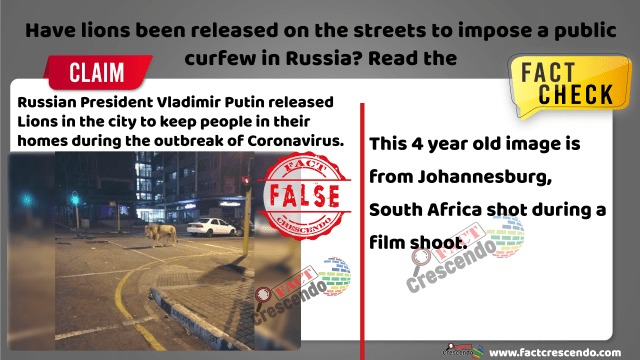 Social Media is flooded with absurd claims regarding Corona virus. The best way to prevent this disease is social distancing where people are requested to stay at home and not come out in public or take part in large gatherings. Several districts in India have gone under a lockdown as a practice of social distancing. Amidst this a viral image on social media claims that President Putin has released more than 500 lions on the streets to prevent people from leaving home in Russia. A photo of a lion walking along the street is also being shared.
The image is in the form of a news bulletin screenshot where a lion is seen walking across the city. Fact Crescendo received this image for Fact Checking on our WhatsApp number 9049053770. The image reads "Russian President Putin has unleashed more than five hundred lions on the street so that people do not leave their house during this pandemic outbreak."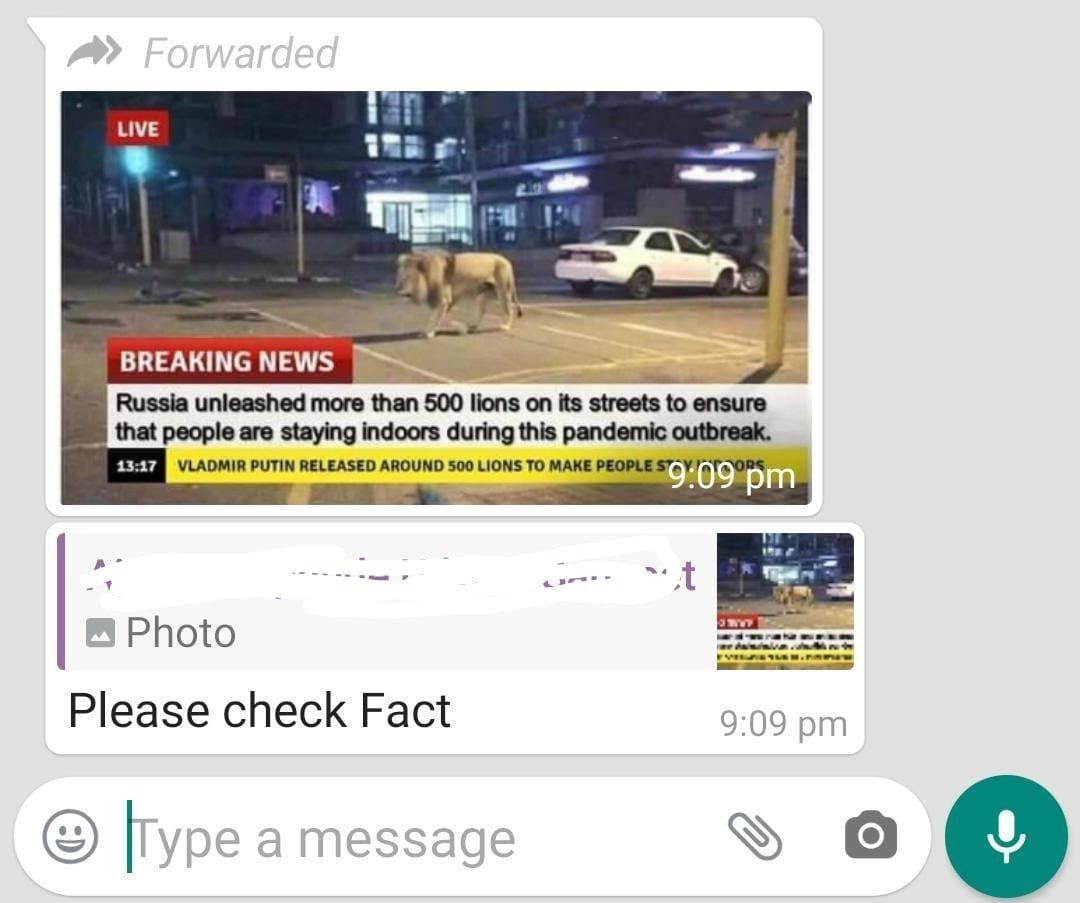 Fact Check-
A Janata curfew was observed in India on Sunday to support social distancing ad reduce the spread of infection. From seven o'clock in the morning to nine o'clock in the morning, people responded to this activity by staying in their homes.
It is a little difficult to believe that lions were unleashed on the roads in Russia to ensure that people do not leave their homes. A closer look at the viral photo does not show the name or logo of the breaking news channel on it.
Next we ran a Yandex reverse image the search results showed that this photo is old and not from Russia.
This photo is available on the website "The Sun UK". This photo is from Johannesburg, South Africa, this news along with the image was published on May 19th, 2016. This is from a photo shoot of a movie. The lion's name is Columbus, and he has appeared in various films and commercials. The film crew had fenced off the area and closed roads so that they could shoot Columbus the lion's strolling through the city.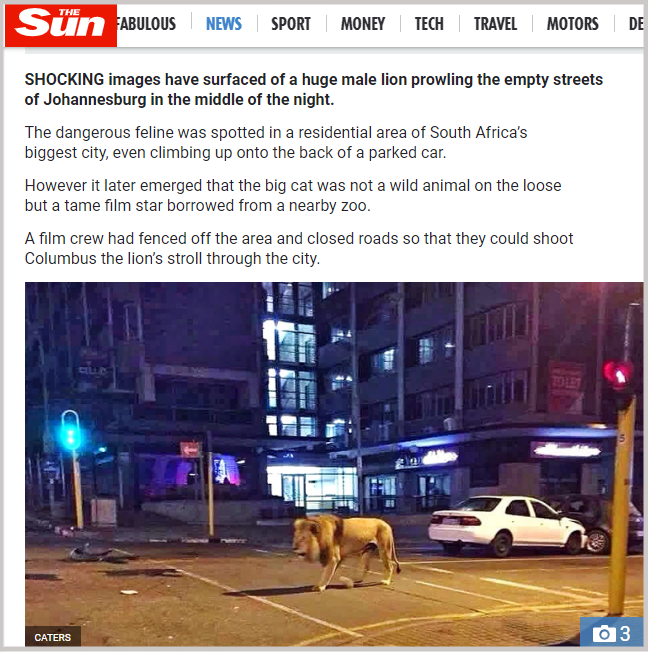 After the photos went viral, many people thought that a lion from the jungle was walking around the city. But that was not the case. You can see the other photos taken during this shoot below.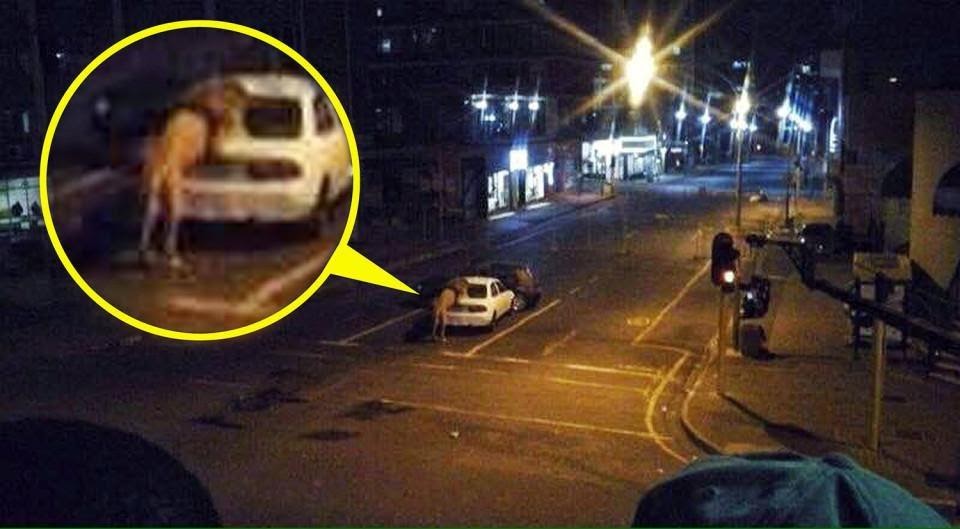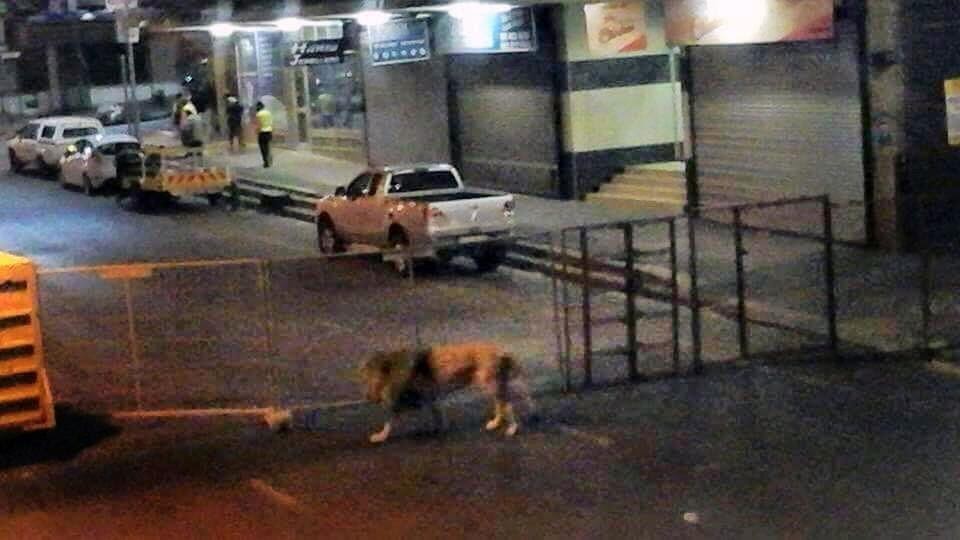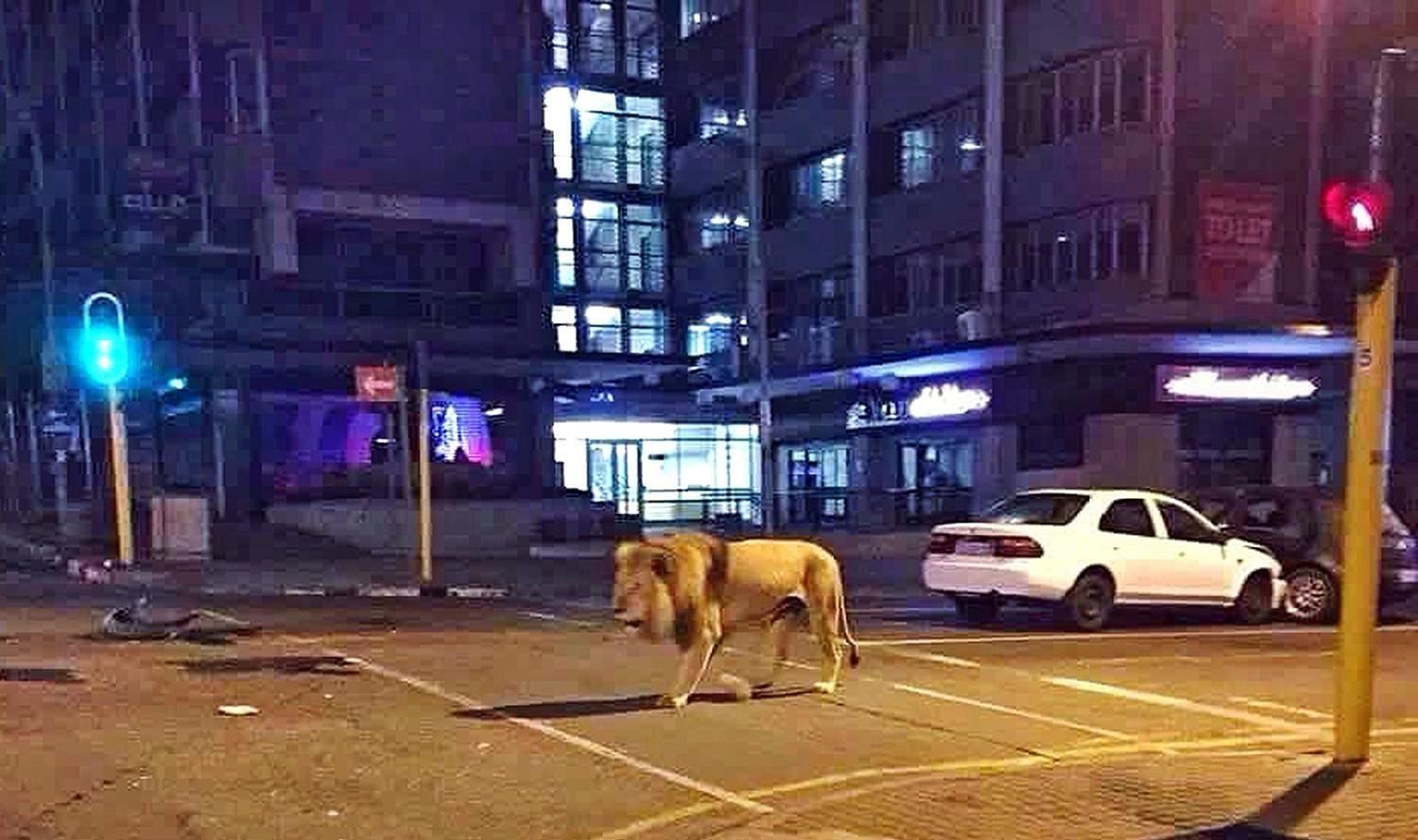 Conclusion- Fact Crescendo found the above mentioned post to be False. The photo of the lion is not from Russia. This photo is from a film shoot that took place four years ago in Johannesburg, South Africa. It has nothing to do with the Coronavirus. Russia's President Vladimir Putin did not unleash lions in the city to keep people in their homes. 

Title:Have lions been released on the streets to impose a public curfew in Russia? Read the truth.
Fact Check By: Aavya Ray
Result: False