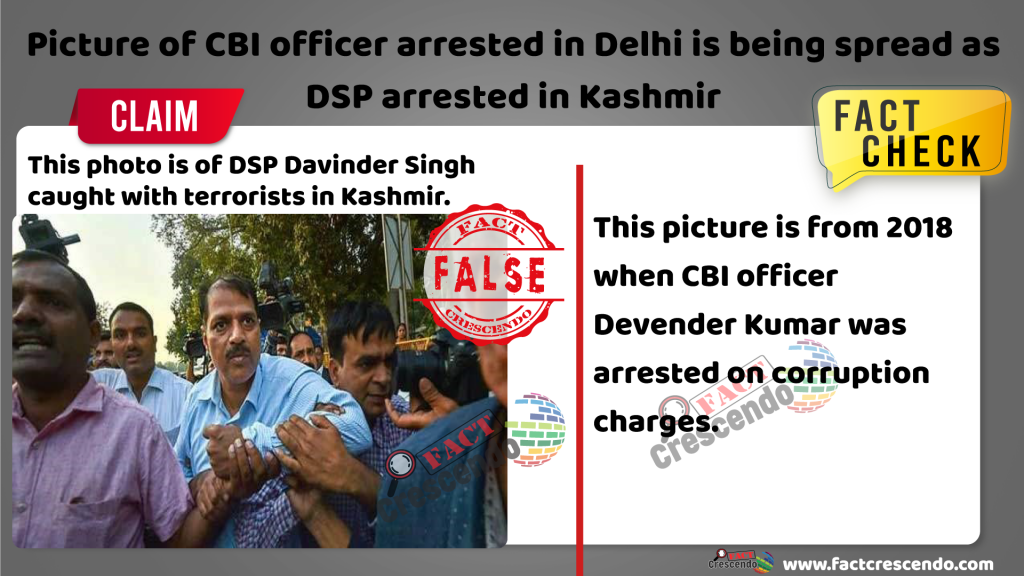 On 12th January 2020, a picture was shared on Facebook by 'Sanjay Gadhia', which states that DSP Davinder Singh was arrested in Jammu and Kashmir along with the terrorists, but Fact Crescendo found that the truth of the picture is different. Let us know the truth behind this picture.
Popular statement on social media: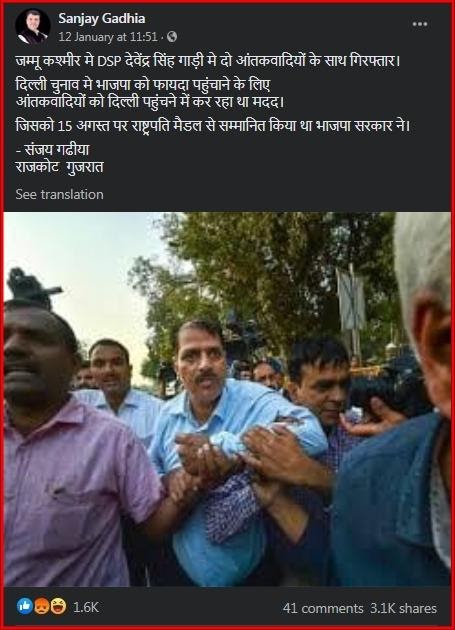 After searching for the image on Google Reverse image, we found news published on the Dinamani website on 30th October 2018, the picture given in the post has been published in the news. According to the news, this picture is of CBI Deputy Superintendent Devender Kumar and he was sent to 14 days police custody by the Delhi High Court on charges of corruption.
Later on 31 October 2018, Devender Kumar's bail was approved by the Delhi High Court.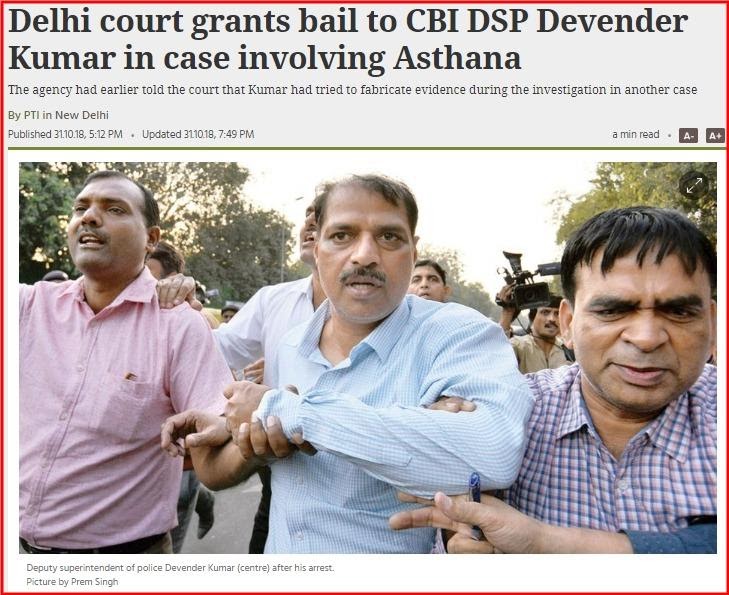 From the above research, it is clear that the picture shared in the post is not of DSP Davinder Singh, but of CBI Deputy SP Devender Kumar who was arrested on corruption charges in 2018
Who is Davinder Singh:
On searching the keywords 'DavinderSingh arrested' on Google, we found a News published on India Today (Archive) on 13th January 2020, according to which DSP of Kashmir, Davinder Singh, has been arrested for being caught with terrorists.
You can see from the comparison of both the pictures, that both are different.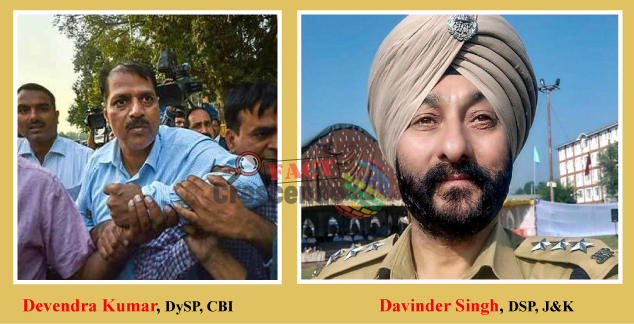 This discovery confirms that the photo shared in the post is of CBI Deputy SP – Devendra Kumar, arrested in 2018 on charges of corruption and not DSP Davinder Singh, who was recently arrested with terrorists in Kashmir. Both the picture and the name in the viral post are incorrect.

Title:Picture of CBI officer arrested in Delhi is being spread as DSP arrested in Kashmir Know the truth
Fact Check By: Ruchika M
Result: False