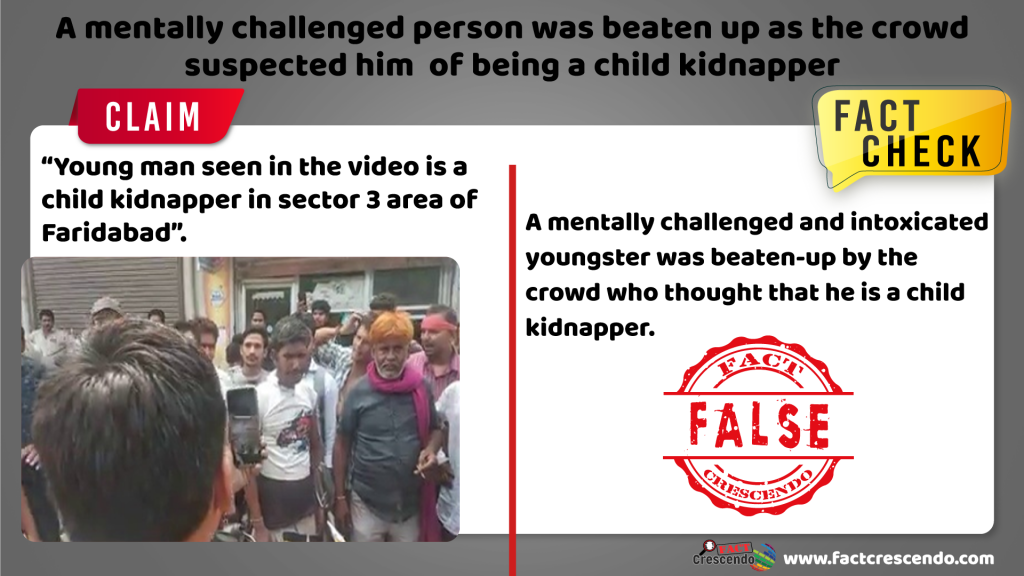 Many claims pertaining to child theft are becoming viral on social media these days. Often in such cases people are falling prey into misconceptions and beating-up old, poor, mentally challenged people. Many times they are mistaken for child kidnappers and taken to the police station. We have recently uncovered many such false claims. We shall continue this drive, like we investigated this claim.
On 23rd August 2019 a Facebook user 'Yogesh Garg' shared some pictures and a video of a young man being beaten up by the crowd and called as "Bachcha Chor". The description says 'Yogesh Garg'. The man who abducts children has been caught in sector 3. Through this post it is being claimed that "the young man seen in the video is a child abductor, he has been caught in sector 3 of Faridabad."
Let us find out the truth behind this post.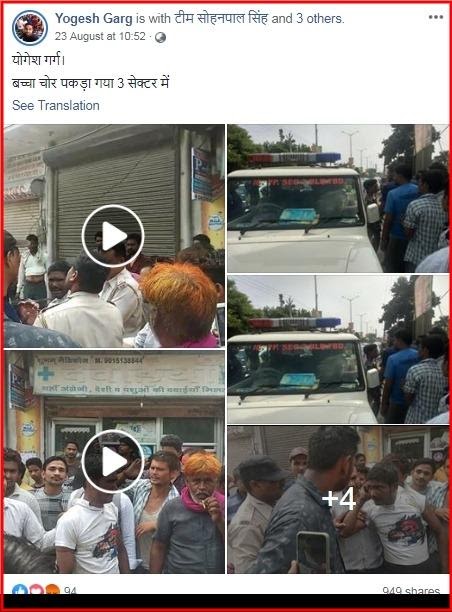 When we saw the shared video closely, we noticed that on the Police van it was written 'Sector 3 Ballabhgarh Faridabad'.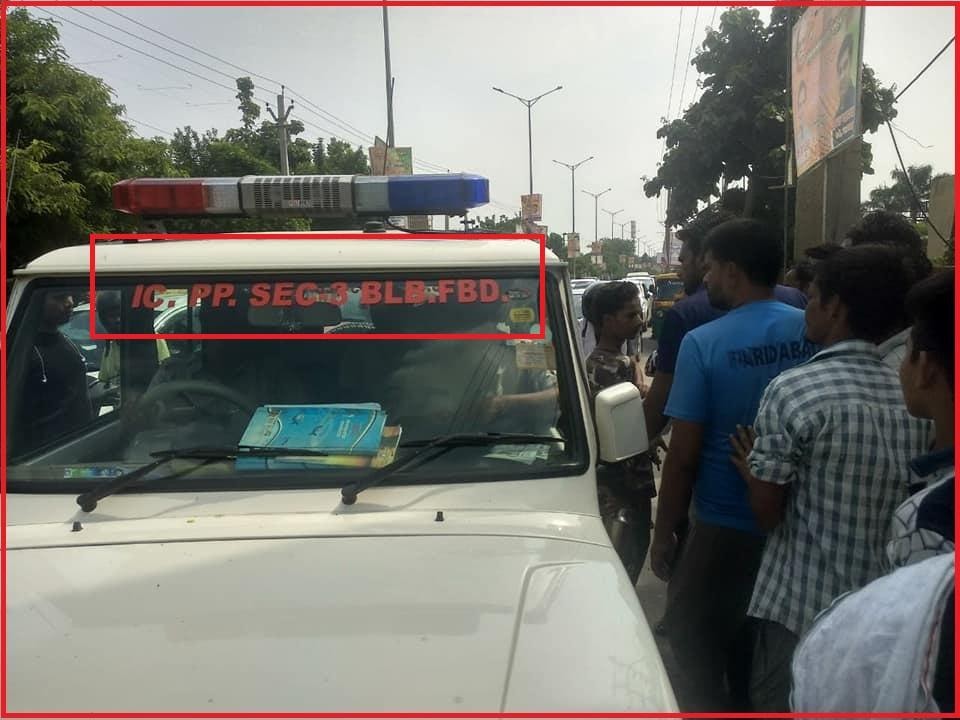 For more information we contacted the police station in sector 2 Faridabad, and we spoke to Munshi Praveen Kumar. After watching this video, he said that "this incident took place in the month of August; the person seen in this abovementioned video was drunk and wandered into a Mother Dairy booth. People thought that this person is a child kidnapper and beat him up and called the police helpline number.Since we were close, we took this person away from here and handed him over to the Agarsen police station. No FIR has been registered against this person. I'm in Faridabad since a year and there has not been even a single child theft incident in 20 posts here."
After this, we contacted the Agarsen Police post and spoke to Sandeep Kumar, the Munshi of the post. He said "when we started interrogating this person, we came to know that this person is mentally challenged. This is the reason why no FIR was filed against him. Hence, we released him. This person just wandered into that store. He did not try to kidnap any child."
This research makes it clear that the person shown in this post is not a kidnapper.  He is a mentally challenged person. This incident took place in Bhishamber Palace area of Tigaon Road, located in sector 3 Faridabad. When this person wandered into Mother Dairy, people mistook him for a child kidnapper and handed him over to the police.
Results of investigation: The claim made in the above post "young man seen in the video is a child kidnapper in sector 3 area of Faridabad", is incorrect.

Title:A mentally challenged person was beaten up as the crowd suspected him of being a child kidnapper
Fact Check By: Ruchika M
Result: False