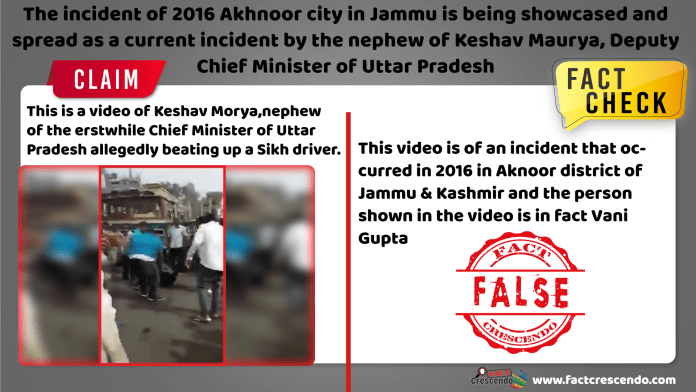 On 17th August 2019, a Facebook user Arun Gautam BirWa shared a video on Facebook. In this video, a man was seen dragging a Sikh person by his hair and brutally beating him. In the description of this post, it is mentioned "In Allahabad, the nephew of Keshav Maurya, Deputy Chief Minister of Uttar Pradesh, brutally assaulted a Sikh truck driver and pulled him by his hair.  The driver from the Sikh community asked him (the nephew) to beat him as much as he wants but not open his turban. But the minister, drunk in power, dragged the man by his hair." Let us do a reality check to find the truth.
First we the help of InVidTool (Link not opening) we took a screenshot of the above mentioned video and searched for it in Yandex Image Search. We found videos of 2016 and 2017 uploaded on YouTube.
Video 1: 13th May 2016: Jagjeet Singh123
Video 2: 22nd May 2016: jiobindass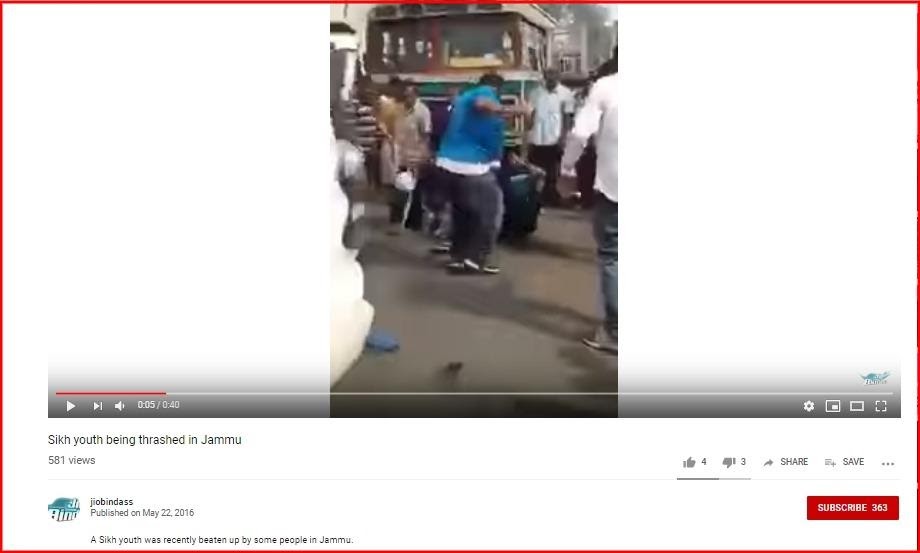 Video 3: 12th July 2017 : YE KASE KIYA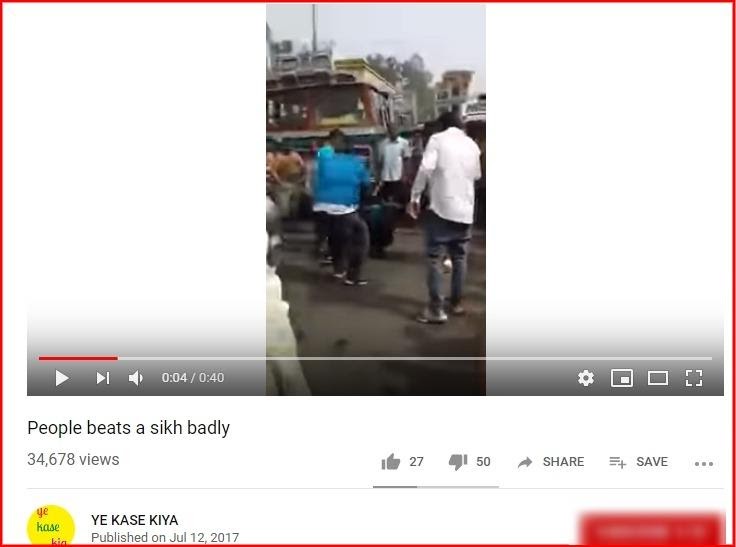 As a result, we found a video uploaded on YouTube on 13th May 2016. The caption of the video was 'Akhnoor'. 'Akhnoor' city is in Jammu. For more information on this, we searched on Google using the keywords 'Sikh truck driver beaten and pulled by hair in Jammu'. We found news published on 14th May 2016 on a website called 'Sikh Sangat'.

According to this news, a youth named Vani Gupta has been booked in Akhnoor police station under sections 341, 323, 295, 307.  In this news, there is a screenshot of the video shared in the above post. It has been claimed that the person appearing in this video is 'Vani Gupta'.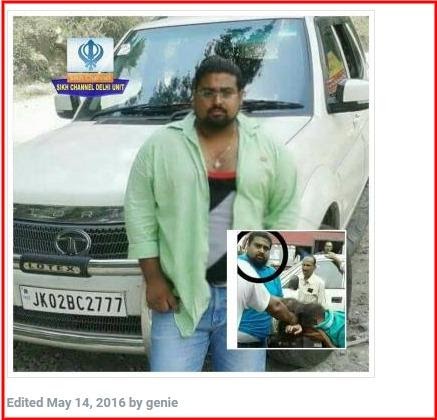 In order to confirm this news, we contacted the Akhnoor police station. The accountant of the police station told us that "this incident happened on 13th May 2016 in our police station. Harvinder Singh, a Sikh, filed charges against Vani Gupta and Sunny Gupta under Indian Penal Code sections 341, 323, 295, 307 which is for attempt to murder. After this, on 14th May 2017, charge sheet has been filed in First edition sessions court, Jammu.
After this, when we searched on Google with different keywords, we got a news item publishd in this context on 14th May 2016, regarding the arrest of accused Vani Gupta for mercilessly killing the truck driver Harvinder Singh. Apart from this, we also got the photograph of the FIR registered in 2016 in this news.
16th May 2016: DailysikhupdatesPost : ArchivedLink

16th May 2016: KhalsaforcePost : YouTube Video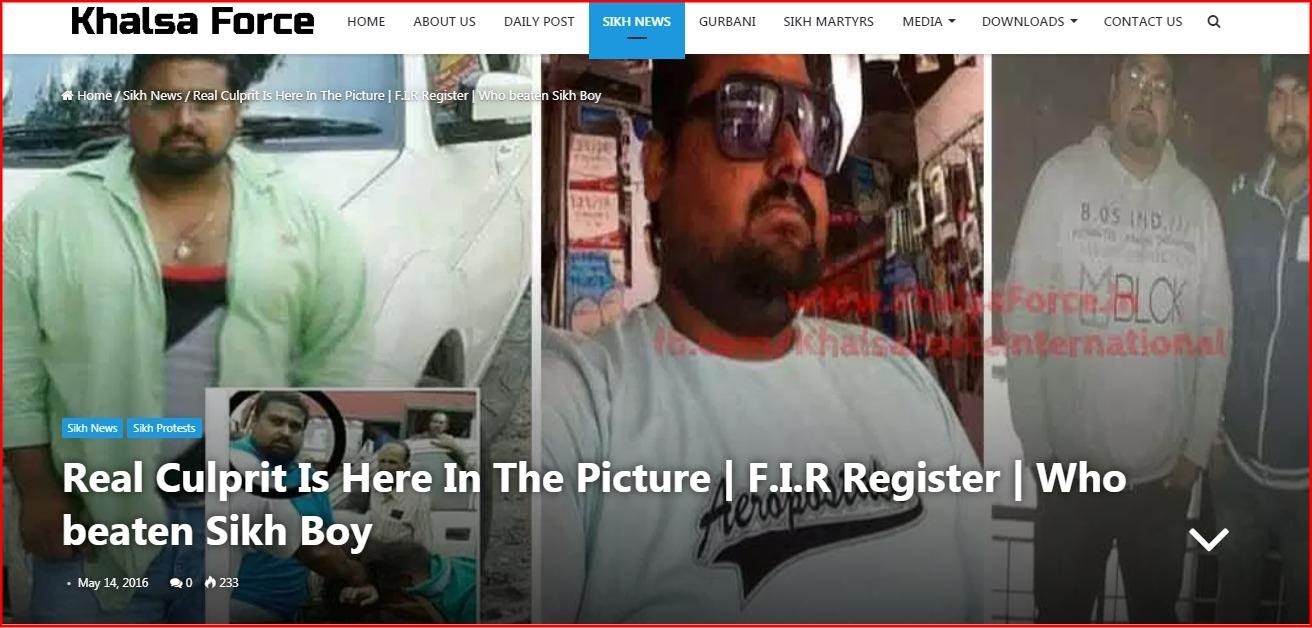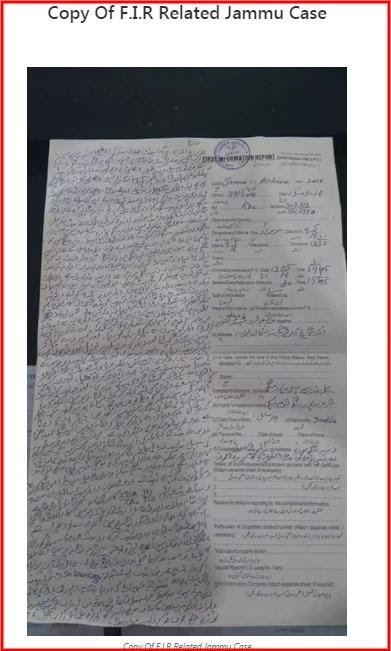 These researches make it clear that the video is being shared on social media since 2016. It is not related to any current incident in any way. The video is being spread with false information and wrong details with the purpose of misleading people.

Title:The incident of 2016 Akhnoor city in Jammu is being showcased and spread as a current incident by the nephew of Keshav Maurya, Deputy Chief Minister of Uttar Pradesh
Fact Check By: Ruchika M
Result: False