On 8th August 2019, we received a video link on our WhatsApp number 9049053770 by our reader Mr. Bhagat Singh Bisht who requested us to fact check this link.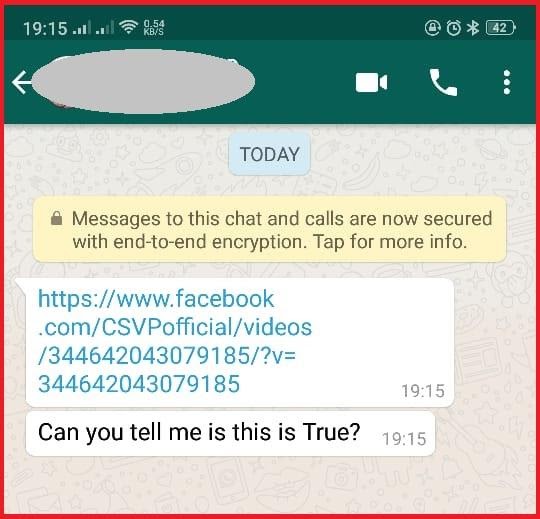 When we searched for this link we found a video shared on Facebook in which it was claimed that this video is of Saudi Prince Mohammed Bin Salman. The caption says "opinion of Saudi prince on Kashmir issue, see how beautifully he expressed his opinion; lovely slap on Pakistan's face by the Saudi Prince. Thanks for expressing the reality clearly." It is claimed in this video that the person speaking is the Saudi Prince Mohammed Bin Salman and he is supporting India on the Kashmir issue. Let us investigate the reality.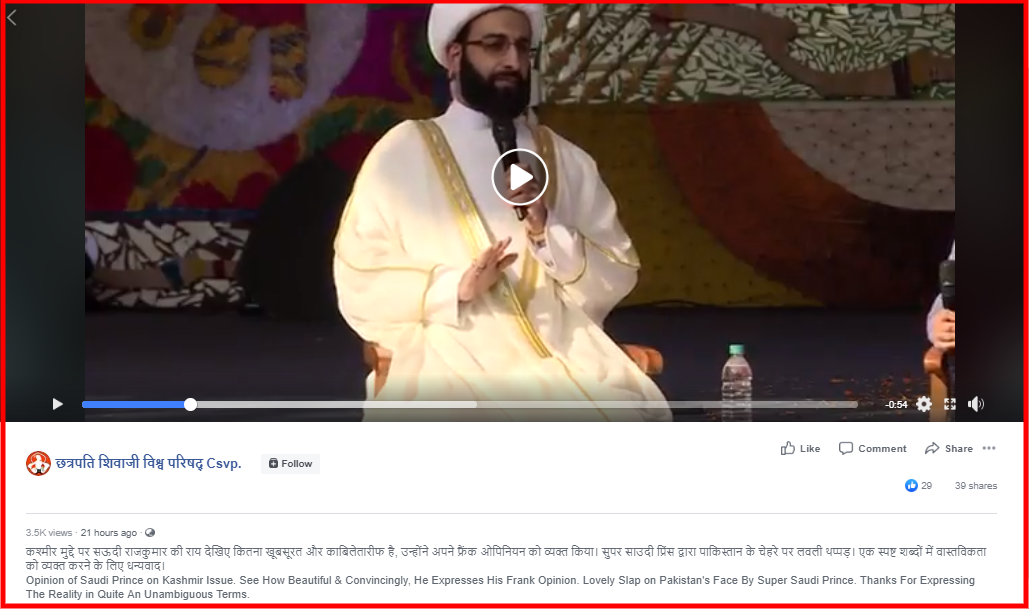 छत्रपतिशिवाजीविश्वपरिषद्Csvp.: ७ अगस्त२०१९ : ArchivedLink
With the help of InVid (link not available) we took a screenshot of this video and conducted a search through Google reverse image search. As a result we found a website named piemp4. We found a similar image uploaded on the website video. This video was uploaded by Mohamad Singh on February 13th 2019 and its caption was 'Imam Tawhidi in India'.
Currently this video is available on social media platforms by the name Saudi Prince Mohammed Bin Salman and on YouTube it is available since long before by the name Imam Tawhidi, so we searched for it by both the names.
Google Search 1 : 'Mohammad Bin Salman'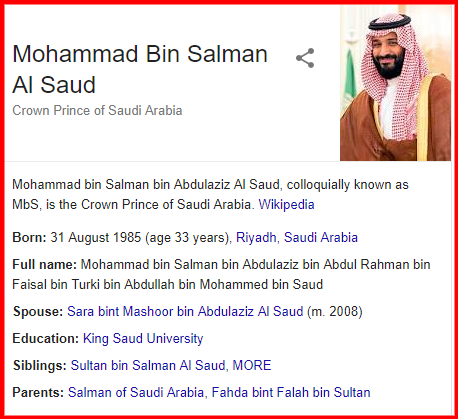 Google Search 2 : 'Imam Tawhidi'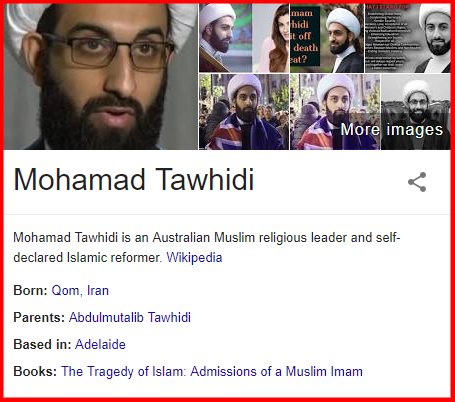 When we compared both the pictures, we found them to be different.
It is clear that this video is of 'Imam Tawhidi in Australia and it is being spread using the name of Saudi Prince Mohammed Bin Salman.
Conclusion: The claim made in the aforementioned video that it is of Saudi Prince Mohammed Bin Salman is wrong and baseless. 

Title:The person seen in the video is not Saudi Prince Mohammed Bin Salman
Fact Check By: Ruchika M
Result: False