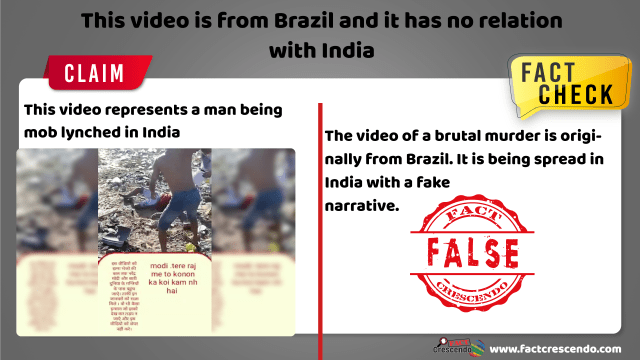 A Facebook user named Sheikh Tariq posted a video. Similar videos are being circulated extensively on different social media platforms. The title of the video says "why is the government unable to scare people with tough laws in this country? Savagery has crossed all limits. This is not the first time such incident has happened. Mob lynching in the name of caste and creed has crossed all limits. No one must have ever imagined of such a society. No matter whoever is at fault, only the constitution has the right to punish him. Common people does not have the right to ascertain anyone's punishment.
In this video, a teenager is chased and attacked by five men armed with axes, wooden planks and bricks. This video is viral since 2017 and it claims a man being mob lynched in India. The victim was hit gruesomely with axes while he kept on pledging for his life. The attackers show no mercy and repeatedly kept on hitting him until he collapsed.
This news was published in a Hindi News bulletin. It claims to be from Sambhal in Uttar Pradesh. After seeing this video clip, a father in Uttar Pradesh's Sambhal district asserts that it is his son in the clip who got killed.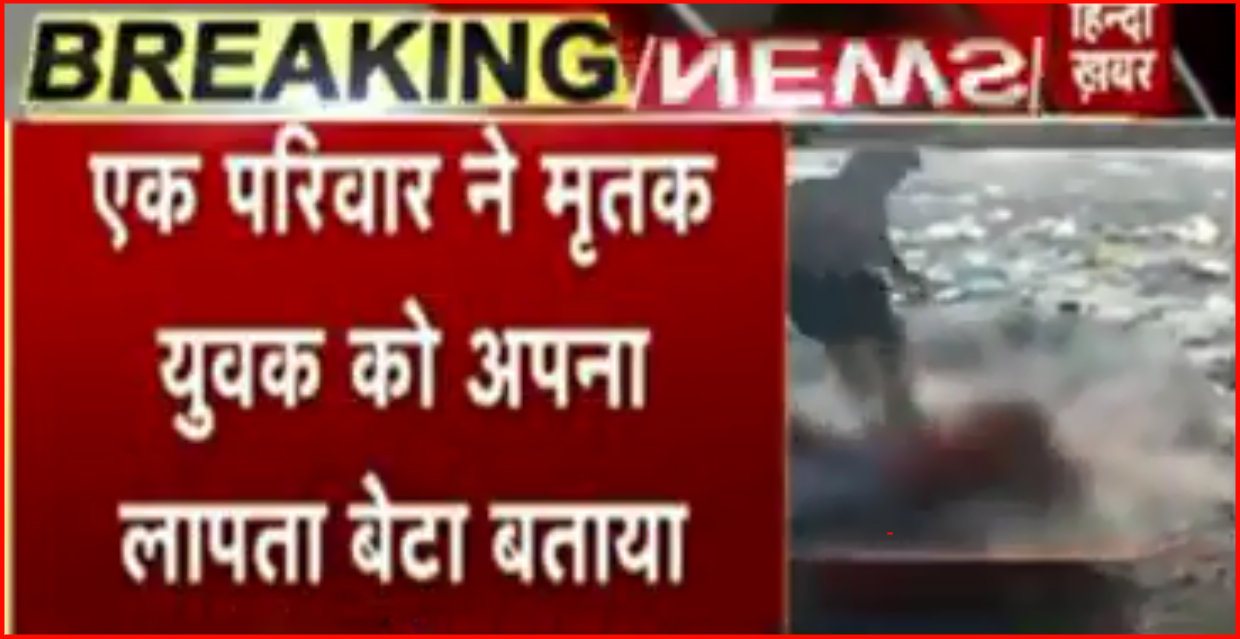 Recently a twitter handle Neeraj Mishra twitted this video and it was widely spread again on social media. The tweet reads "See what all is going on in BJP's rule, was beaten so mercilessly. Modi ji why are you diminishing the country's population? In your rule, such a heinous crime happened fearlessly in daytime that someone's son was snatched by these goons. This is India's public, shame on you Modi."
This video claims that this incident happened in India. Let us do a reality check.
In the beginning of our investigation, we broke down the video into multiple frames using InVid and performed Yandex reverse image search. As a result, we found an article from 360. The victim was identified as 17 yr old, Wesley Tiago de Sausa Carvalho. He was brutally attacked and killed by mob in Praia do Futuro in Fortaleza, in Brazil. That time, the investigators rejected that Carvalho was killed for his sexual orientation and gender identity. Instead, he was killed due to a settling of accounts between gangs.
In the same article mentioning Esquerda Diario's website, it mentions that she was a transvestite in the transition process.
Above mentioned results tell us that this video is originally from Brazil where a teenager was brutally murdered in 2018. In the video, the attackers and the victim are speaking foreign language, which confirms that the incident does not happen in India. Apart from this, the different facial features also indicate that the video is not from India. We conducted further investigation to find the origin of this video. This video is doing the rounds on social media and was made in May 2017. In Uttar Pradesh's Sambhal, a family received this clip through WhatsApp and claimed that the man being chased and attacked brutally by five armed men was their own son.
Many media houses like NDTV, News 18, Financial Express and The Times of India have mentioned about this video in their featured news. The same is being broadcasted. No one has tried to find the reality of the video and believed it to be from Delhi or its surrounding vicinity. They also mentioned that the son's name is Ajab Singh and he lives in Sambhal. He came to Delhi to work as a laborer and the family did not speak for around six months. After seeing this video, a person residing in Azamgarh (his identity has been kept confidential) sent this video to his brother on WhatsApp. Upon receiving this video, the family was shaken and believed that the man in the video is their son and was killed cruelly.
Archive Link Archive Link Archive Link Archive Link
In order to know the truth, we contacted Sambhal Police Station. The station PRO told us that after the initial complaint filed by the family, their son returned home. This video is not related to missing person named Ajab Singh.
Conclusion:  This video is of a brutal lynching in Brazil. It has been widely shared in India with a false narrative. This incident happened in 2017.

Title:This video is from Brazil and it has no relation with India
Fact Check By: Ruchika M
Result: False