It is highly unlikely that the ICC will be able to take any action against President Putin as it has no jurisdiction in Russia.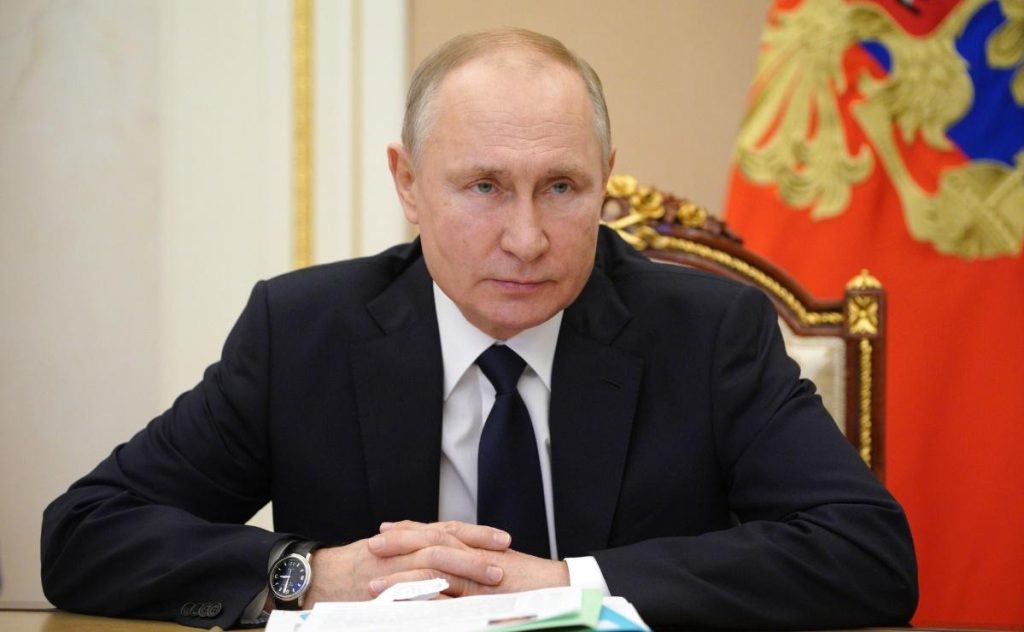 On Friday, the International Criminal Court (ICC) in The Hague issued an arrest warrant for Russian President Vladimir Putin, alleging that he committed war crimes by unlawfully deporting hundreds of children from Ukraine.
Maria Alekseyevna Lvova-Belova, Russia's Commissioner for Children's Rights, is also named in the warrant which states that she "bears individual criminal responsibility" for the aforementioned crimes.
Moscow has denied accusations of war crimes, and the Kremlin has denounced the warrants as "outrageous and unacceptable."
The warrant is unlikely to be enforced, as Russia is not a signatory to the ICC. The tribunal can only exercise jurisdiction within its member nations.
However, the arrest warrant is a significant development in the ongoing conflict between Ukraine and Russia.
What Does The Warrant Say?
In its decision, Pre-Trial Chamber II of the ICC held the view that "there are reasonable grounds to believe that Mr. Putin bears individual criminal responsibility in the war crime of unlawful deportation of population (children) and that of unlawful transfer of population (children) from occupied areas of Ukraine to Russia."
The crimes were allegedly committed at least from 24 February 2022, the court noted.
In a statement, ICC prosecutor Karim Khan alleged that President Putin changed the laws using his powers to expedite the process of giving Russian citizenship to the abducted children from Ukraine, making it easier for them to be adopted by Russian families.
He further accused President Putin of having an intention to permanently remove these children from their own country.
"Children can't be treated as the spoils of war, they can't be deported. This type of crime doesn't need one to be a lawyer, one needs to be a human being to know how egregious it is," Khan told the BBC.
Earlier, the court decided that the warrants should be kept confidential to protect the safety of victims and witnesses. However, it acknowledged that public knowledge of the warrants may help prevent further crimes from being committed.
What Is The Crime?
ICC accused the Russian President of personal responsibility for the abductions of children from Ukraine. The children were reportedly taken from their families and sent to orphanages in Russia without their consent.
UN Commission of Inquiry on Ukraine said that evidence shows that Russian authorities have committed a wide range of violations of international human rights law including forced transfers and deportations of children.
The Commission was informed by parents that during the transfer process, their children were mistreated in various ways. Children were yelled at, called names, and made to wear soiled clothing. The quality of food was subpar, and children with disabilities were not given adequate care or medication. Children also expressed great fear of being permanently separated from their parents, guardians, or relatives.
Ukrainian President Volodymyr Zelensky said in his nightly address on Friday that the real number of deported children could be far more than 16,000. Ukraine estimates just 300 of them returned home so far.
At least 6,000 Ukrainian children have been held in at least 43 Russian camps and facilities, according to a US report by Yale University researchers.
According to an investigation by the Associated Press (AP), Russia is actively adopting Ukrainian children and raising them as Russian. Thousands of children have been discovered in basements of cities ravaged by war, such as Mariupol, and in orphanages located in the Russian-supported separatist regions of Donbas.
Russia denies committing any such crimes and instead presents its actions as a humanitarian effort to safeguard orphans and children left behind in the conflict zone.
Maria Lvova-Belova, the second suspect named in the warrant, said "We don't leave [the children] in war zones, that we take them out, that we create good conditions for them, that we surround them with loving, caring people."
International humanitarian law states that a party involved in an armed conflict is not allowed to evacuate children, unless there are urgent health or medical reasons, or it is necessary for their safety. The written consent of parents or legal guardians is also required.
UN Commission noted in its report that none of the transfers of children by Russia met the standards outlined in international humanitarian law. Russian authorities did not even attempt to contact the children's relatives or Ukrainian authorities before relocating the children.
Will Putin be arrested?
Given President Putin's absolute power in the country, it is highly improbable for the Kremlin to surrender him to the ICC. As long as he remains in Russia, he is not at risk of being arrested, says BBC.
Furthermore, Russia does not accept the jurisdiction of the ICC.
Since hearings cannot begin if the suspect is not arrested or does not appear, any Russian officials charged would have to be surrendered by Moscow or arrested outside of Russia.
The arrest warrant means that Putin could face arrest if he travels to any of the 123 countries that are signatories to the Rome Statute, the treaty that established the ICC.
However, it is unlikely that any country will actually attempt to arrest Putin, given his status as a head of state and the potential diplomatic fallout that could result. Also, it is unlikely that Putin would visit a country that would want to prosecute him.
Speaking to CNN, Karim Khan highlighted previous trials of Nazi war criminals, former Yugoslavian President Slobodan Milošević, and others when he was asked if Putin would ever face trial.
"All of them were mighty, powerful individuals and yet they found themselves in courtrooms," he said.
What is the International Criminal Court?
The International Criminal Court (ICC) is an intergovernmental organization and international tribunal that is located in The Hague, Netherlands.
The Rome Statute laid the foundation for the establishment of the International Criminal Court in 2002. Today, it has 123 countries as members.
Its primary purpose is to investigate, prosecute and try individuals accused of committing genocide, war crimes, crimes against humanity, and aggression.
As a judicial institution, the ICC does not have its own police force or enforcement body and must rely on assistance from countries worldwide for various tasks such as making arrests, transferring detainees to the ICC detention centre, and enforcing sentences.
The court has a cooperation agreement with the United Nations but is not a UN organization. In situations outside its jurisdiction, the UN Security Council may refer the situation to the ICC, thereby granting it jurisdiction.
The ICC issues arrest warrants if prosecutors can show "reasonable grounds" to believe war crimes were committed.
However, in practice, securing the arrest and trial of suspects can be challenging, particularly if the suspects are located in countries that do not recognize the ICC's jurisdiction or are unwilling to cooperate with the court.
The US, China, are Russia are not members of the court. Although it is not a signatory, Ukraine previously approved an investigation dating back to 2013
Donald Trump once told the UN general assembly: "As far as America is concerned, the ICC has no jurisdiction, no legitimacy, and no authority."
You can read about the functions and workings of ICC in detail here.
Reactions From World Leaders
The ICC's arrest warrant for Putin is the first of its kind first time issued in relation to the invasion of Ukraine. The ICC's decision to issue it has been met with both praise and criticism.
Hailing the arrest warrant against Putin, Ukrainian President Volodymyr Zelensky said, "This is a historic decision which will lead to historic accountability. It would have been impossible to enact such a criminal operation without the say-so of the man at the helm of the terrorist state."
US President Joe Biden and UK Foreign Secretary James Cleverly also welcomed the International Criminal Court's (ICC) decision.
Speaking to reporters, Biden justified the court decision saying, "He's clearly committed war crimes and the warrant makes a very strong point."
Kremlin spokesman Dmitry Peskov denounced the warrant calling it "outrageous and unacceptable."
"Any decisions of this kind are null and void for the Russian Federation from the point of view of the law," Peskov said.
Russia Parliament Speaker Vyacheslav Volodin called the move evidence of Western hysteria.
However, Russian opposition leaders welcomed the decision. Ivan Zhdanov, a close ally of jailed opposition leader Alexei Navalny, said that it was "a symbolic but important step."
Overall, the situation involves complex legal and political issues and it remains to be seen what impact it will have on the ongoing conflict in Ukraine.Meanwhile, Fact Crescendo has been actively involved in fact-checking the misinformation about the Russia-Ukraine War. You can read them here.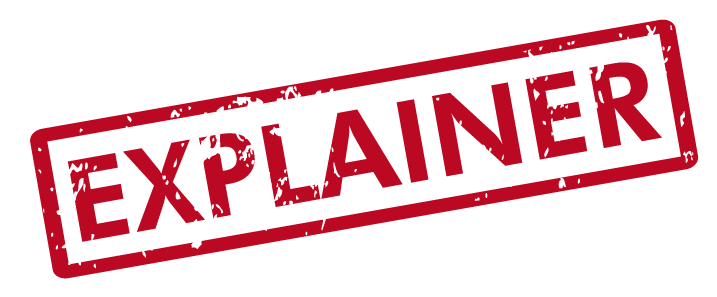 Title:EXPLAINED: Will Putin Be Arrested As ICC Issues Warrant Over War Crimes in Ukraine?
By: Mayur Deokar
Result: EXPLAINER