A video of a man catching a kidnapper guised in a Burqa is going viral on social media platforms as a real incident of a Muslim man kidnapping a Hindu child.
However, we found that this video is scripted and the incident shown in it is fictitious. Here is the fact-check.
Viral Video
In the above tweet, we can see a man dressed in video trying to kidnap a child as the man in a blue shirt stops him and thrashes him. The caption of the tweet is as follows: "Abdul wearing Burqa trying to kidnap a Hindu child." The video has been retweeted more than 2000 times and more 159000 users have viewed it on Twitter.
Let us fact-check this video and find out whether the claims made in the tweet are true or false.
Fact Check
We took some screenshots of the video and did a Google reverse image search on it. From the search results, we found the video posted on a YouTube Channel. The name of the channel is Ankur Jatuskaran Vlog. We found many videos of communal and domestic violence on his channel, where he can be seen playing the savior.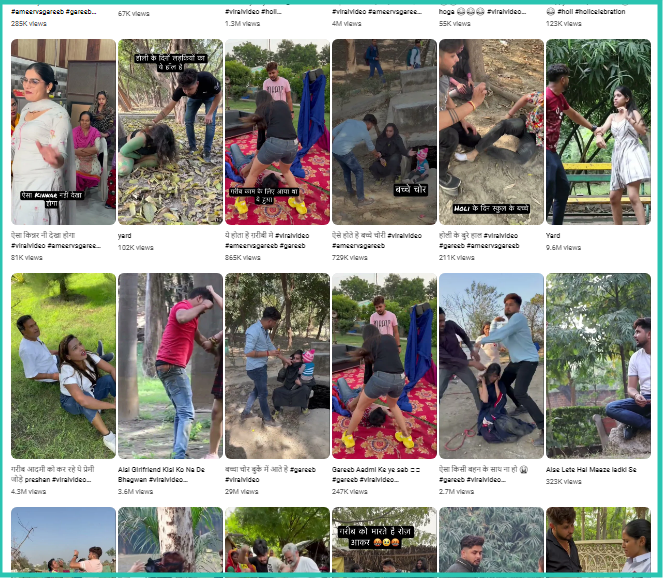 In the longer videos the YouTuber posts on his channel, like this one, he gives a short disclaimer that his hardly readable. The disclaimer says that the video is a work of fiction and is created for entertainment purposes. However, his short videos do not have any such disclaimer and hence they are misleading.
We went through all of his social media handles. On his Facebook page, he has written in his intro that he creates and post 'prank videos' on YouTube.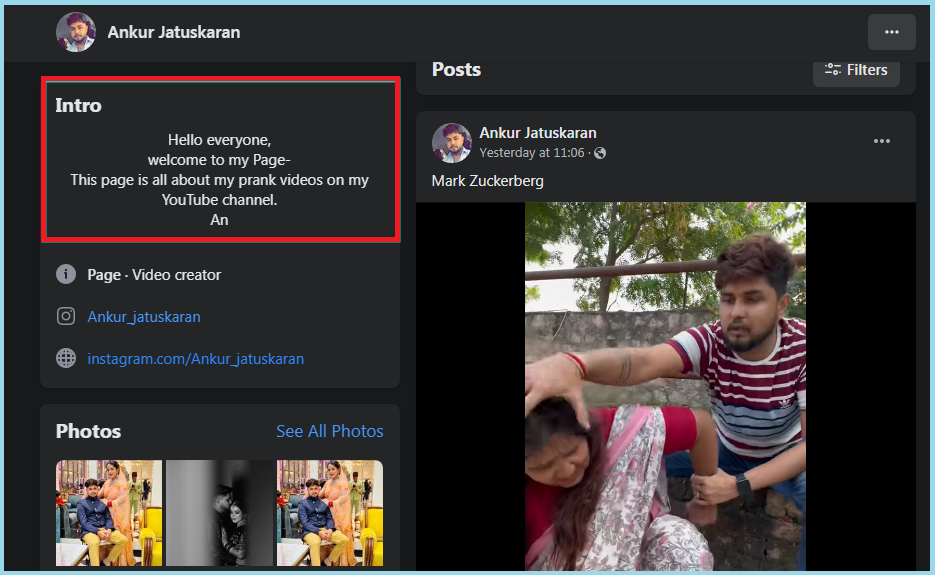 On his Facebook page, we found the longer version of this video. In the longer version, you can see the disclaimer calling it a work of fiction after 22 seconds from the beginning.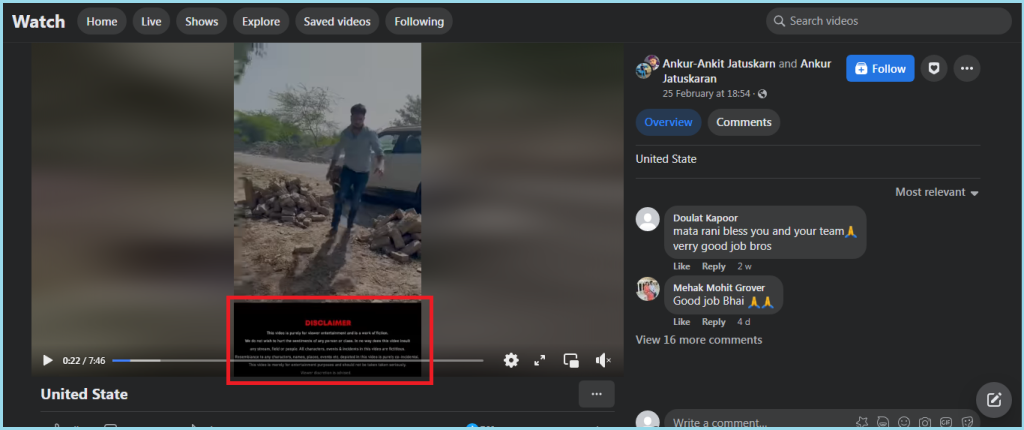 We have fact checked one such video from this creator in the past as well. His videos contain disclaimers but they appear for only a few seconds and are barely readable. In addition, his short videos do not have any disclaimer at all. Thus, making such videos misleading. Another dreadful fact is that these videos get millions of views.
Conclusion
The viral video shared to claim a Muslim man wearing burqa to kidnap a Hindu child is purely a work of fiction. The video is made by a social media influencer who is known to make such fictitious content.

Title:Scripted Video Shared as Muslim Man In a Burqa Caught While Attempting to Kidnap a Hindu Child…
Fact Check By: Harish Nair
Result: False