Fears are mounting across the country due to the spread of Influenza A subtype H3N2 virus with Covid-like symptoms that causes respiratory issues.
Hospitals across the country are reporting a sharp increase in the number of patients seeking treatment for flu-like symptoms, including fever, cough, and body aches.
The Indian Council of Medical Research (ICMR) and the Indian Medical Association (IMA) have identified Influenza A (H3N2) as the source of this growing health concern.
As per information from the National Centre for Disease Control (NCDC), the H3N2 variant virus is responsible for the widespread cases of influenza-like illnesses across the country.
Union Health Ministry has communicated to states to pay attention to the spread of the H3N2 variant virus. Karnataka government officials convened for a high-level meeting to address the rapidly increasing prevalence of the H3N2 variant virus on 6 March.
Experts are warning that increased levels of pollution and rapid change in temperature may be worsening Influenza A, prolonging the recovery time, and causing frequent bouts of coughing and colds.
In this explainer, we will explore the latest outbreak of the Influenza A (H3N2) virus, its symptoms, transmission, and treatment options, as well as the measures to prevent the spread of the virus.
What Are Influenza Viruses?
Influenza is commonly referred to as the flu. It is a contagious respiratory illness caused by influenza viruses that infect the nose, throat, and lungs.
Avian, swine and other zoonotic influenza viruses have the ability to infect humans. There are four types of influenza viruses: types A, B, C, and D.
According to World Health Organisation (WHO), Influenza A viruses are of the most significance to public health due to their potential to cause an influenza pandemic. Influenza A viruses infect humans and many different animals.
The emergence of a new and very different influenza A virus with the ability to infect people and have sustained human-to-human transmission can cause an influenza pandemic.
What Is Influenza A (H3N2)?
Influenza A (H3N2) is a strain of the influenza virus that causes respiratory illness in humans. It is one of the three types of influenza viruses that commonly circulate in humans, along with subtype H1N1 and influenza B.
H3N2 has been responsible for several flu outbreaks and pandemics throughout history, including the 1968 Hong Kong flu pandemic.
The H3N2 virus can cause more severe illness in certain populations, such as young children, elderly adults, and people with underlying health conditions.
Some people may develop complications that can be severe and require medical attention.
Who Is At More Risk Of Influenza A (H3N2) Flu?
Certain populations are at higher risk for severe illness and complications from Influenza A (H3N2), including:
1. Young children under the age of 5
2. Adults over the age of 50
3. People with weakened immune systems and chronic medical conditions
It is important for people in these high-risk groups to take extra precautions to avoid infection and stay home when they are sick to avoid spreading the virus to others.
What Are The Symptoms Of Influenza A (H3N2)?
The symptoms of Influenza A (H3N2) are similar to those of other types of influenza viruses and can vary from person to person. Common symptoms include:
1. Fever and chills
2. Cough and sore throat
3. Runny or stuffy nose
4. Muscle or body aches
5. Headache
6. Fatigue
7. Nausea, vomiting, and diarrhea
The infection usually lasts for about five to seven days. The fever goes away at the end of three days, but the cough can persist for up to three weeks.
According to the ICMR, in hospitalized patients infected with H3N2, 92% of patients were found to have a fever, 86% had a cough, 27% were breathless, and 16% were wheezing. Additionally, 16% of such patients had pneumonia and 6% had seizures.
What is the treatment for Influenza A (H3N2) infection?
The same influenza antiviral drugs used to treat seasonal flu are used to treat H3N2 infection they can help reduce the severity of the disease.
H3N2 infections are distinct from typical influenza in that they typically cause a more serious clinical course.
Generally, Influenza A is self-limiting and does not necessitate hospitalization.
"People are seeking immediate medical care driven by fear. However, there is no reason for panic as almost all patients are recovering within three to four days with Tamiflu treatment," Dr. Harshad Limaye, senior consultant, Infectious Diseases, Nanavati Max Super Speciality Hospital, told Hindustan Times.
Children and adults with the H3N2 virus can be treated with Oseltamivir, zanamivir, peramivir, and baloxavir. These medications should be prescribed by a physician.
No Antibiotics, Only Symptomatic Treatment
The Indian Medical Association (IMA) has advised against the indiscriminate use of antibiotics. The IMA asked doctors to prescribe only symptomatic treatment and not antibiotics.
The IMA suggested that doctors should confirm if the infection is bacterial before prescribing antibiotics, as this can lead to antibiotic resistance.
In the majority of cases of fever, cough, sore throat, and body ache, the cause is typically influenza, for which antibiotics are not necessary.
"Right now, people start taking antibiotics like Azithromycin and Amoxiclav etc, that too without caring for done and frequency and stop it once start feeling better. This needs to be stopped as it leads to antibiotic resistance. Whenever there will be a real use of antibiotics, they will not work due to the resistance," the IMA said in a statement.
Amoxicillin, Norfloxacin, Oprofloxacin, Ofloxacin, and Levofloxacin are the most misused antibiotics. These are being used for the treatment of diarrhea and UTI, the IMA said.
What are precautions to take against Influenza A (H3N2)?
To help prevent the spread of Influenza A (H3N2), you can take the following precautions:
Wash your hands frequently: Use soap and water to wash your hands often, especially after coughing, sneezing, or blowing your nose. If soap and water are not available, use an alcohol-based hand sanitizer.
Cover your mouth and nose: Cover your mouth and nose with a tissue when you cough or sneeze. If you don't have a tissue, cough or sneeze into your elbow or sleeve. Doctors are suggesting wearing a mask as a preventive measure to reduce the risk of contracting influenza, especially in crowded places.
Avoid close contact with sick people: Try to avoid close contact with people who are sick. If you are sick, stay home from work or school to avoid spreading the virus to others.
Clean and disinfect surfaces: Clean and disinfect surfaces and objects that may be contaminated with the flu virus, such as doorknobs, keyboards, and phones.
Remember, taking preventive measures not only protects yourself but also helps prevent the spread of the virus to others, especially those who are at high risk for complications.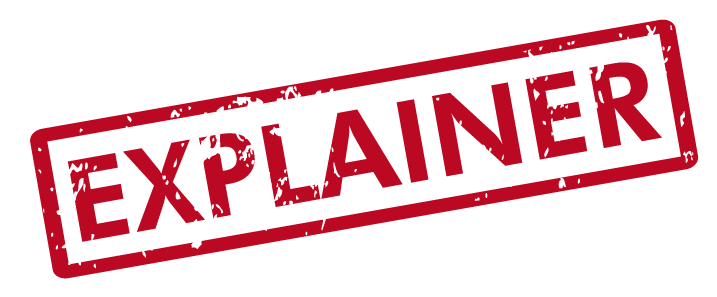 Title:Explained: What is Influenza A (H3N2) Virus; What are the Treatments and Symptoms
By: Mayur Deokar
Result: Explainer