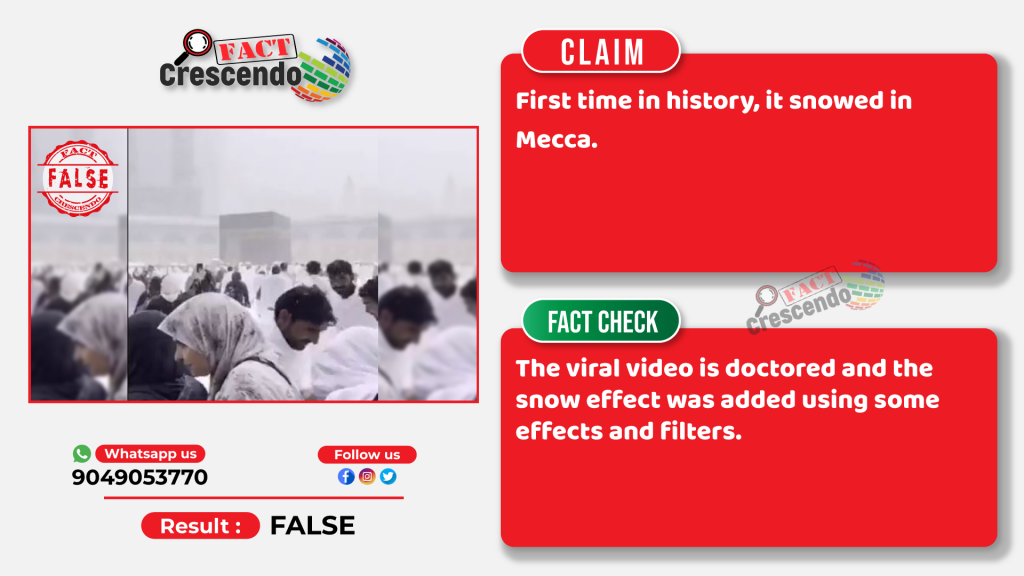 A video showing snowfall in Mecca is going viral on social media. A huge crowd of people can be seen around the shrine while it was snowing.
Sharing this video, social media users are claiming that first time in history Mecca received snowfall.
However, Fact Crescendo found this claim to be false. Effects of snow have been added with the help of some effects and filters.
This same video is widely viral on social media platforms.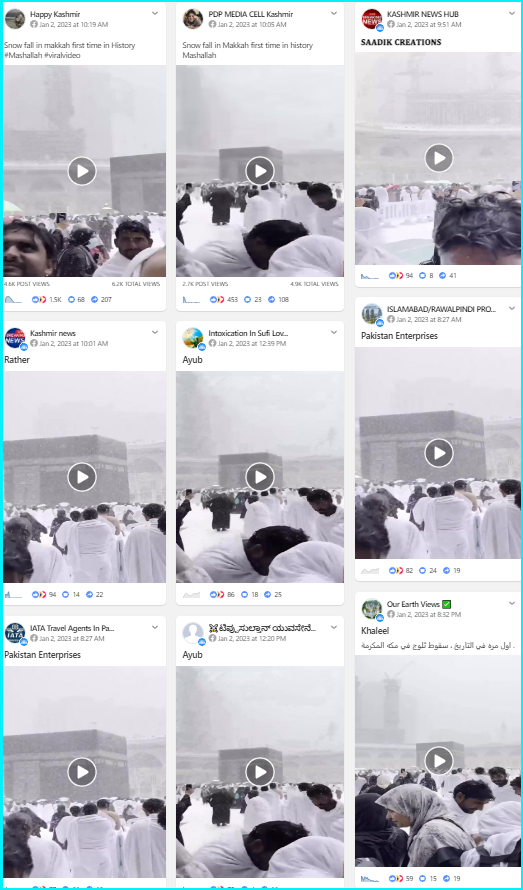 Fact Check-
A keyword search on Twitter led us to a tweet by Saudi Arabia Weather's twitter handle in which same video was posted. Along with the video it was informed that this video is fake. "Disclaimer: The circulating video titled "For the first time snow in Makkah Al-Mukarramah 1-1-2023" is a technically modified video using filters, knowing that the temperature in Makkah today reached 30 degrees Celsius, and it is not climatically prepared for snowfall"
A Cairo-based reporter called the viral video showing snowfall in Mecca fake.
According to Siasat Daily's report, the National Center of Meteorology in Saudi Arabia clarified that there was no snowfall at the Grand Mosque in Mecca. The viral video was created by adding some filters and effects. This video started circulating after unstable weather conditions with a forecast of rainfall in the region.
We also checked the last few day's weather reports of Mecca. We found that the temperature of Mecca is way above the minimum temperature for snowfall. On 1 January 2023, the minimum temperature of Mecca was 17°C and the maximum temperature was 29°C
Conclusion:
Fact Crescendo found that the viral video is doctored and the snow effect was added using some effects and filters. Saudi Arabia authorities denied of any snowfall in Mecca.

Title:Did Mecca really receive snowfall? Know The Truth.
Fact Check By: Siddharth Sahu
Result: False