Currently, an image of the earth shot from space is going viral on social media. This image is showing the icy and frozen region of Antarctica.
Sharing this image, social media users are claiming that this image was taken from space.
However, Fact Crescendo found that this is not a real image but a Computer Generated Imagery (CGI) produced by NASA.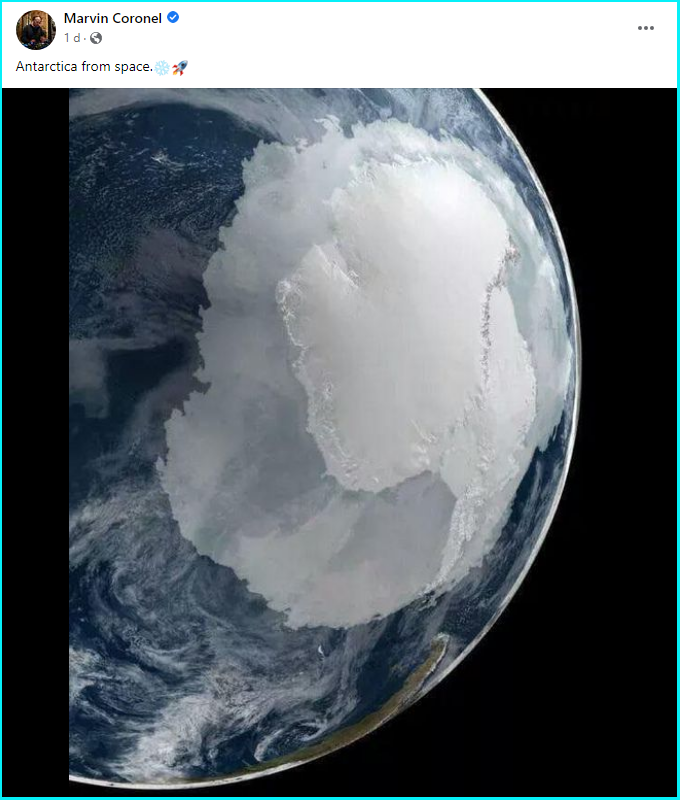 This image is widely viral on social media. Below you can see some of the posts.
Multiple Twitter users have reacted to the viral image of Antarctica claiming that no melting of ice is seen in the photo which proves that no global warming is actually happening. 
Fact Check-
A Google Reverse Image Search led us to the same image published on NASA's website on 15 February 2007. The caption with the image reads, "This image shows a view of Earth on 21 September 2005 with full Antarctic region visible."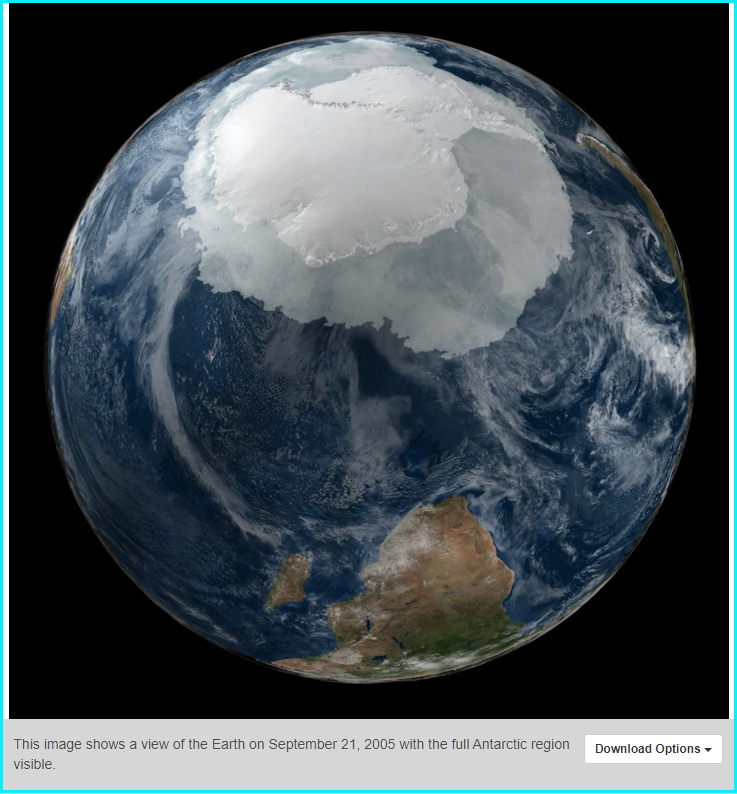 The visualization was created by NASA engineer Cindy Starr and was released by NASA's Scientific Visualization Studio in 2007.
After looking at the viral image and the image published on NASA's website, we found that the real image was cropped and rotated.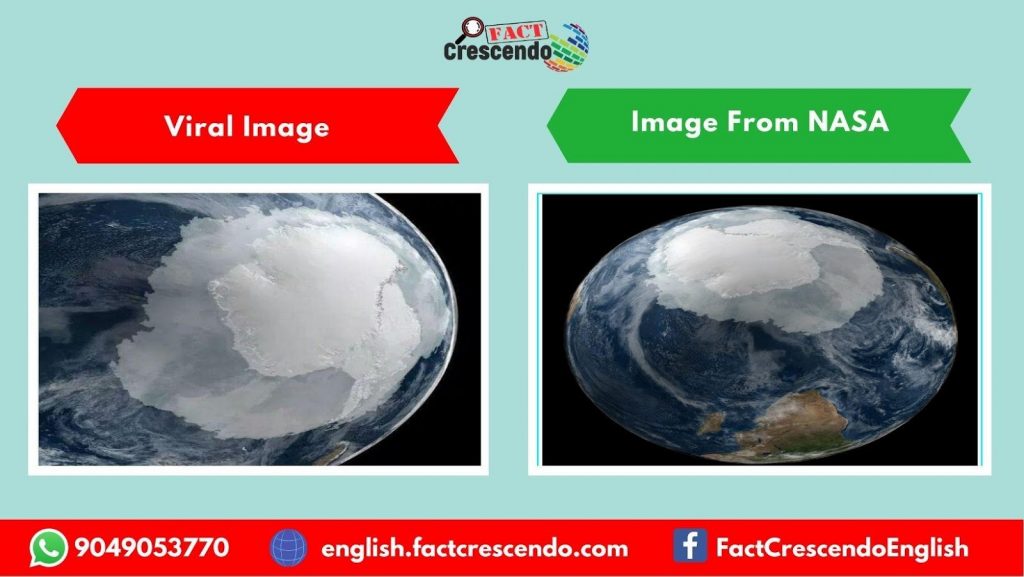 We also found out that the image was originally created to show ice extent in the Arctic and the Antarctic region. The data used to create the image is from September 2005 when ice cover in Antarctica would be at a maximum level.
This explains why for many climate change deniers the extensive ice cover in the photo seemed to be a moot point to drive home their claim that global warming is not happening and climate change is not real.
Peter H. Jacobs, a climate scientist at NASA, told The Associated Press that AMSR-E, a microwave radiometer on NASA's Aqua satellite, was used to create this visualization using sea ice data. He further said that data from the AMSR-E was used to determine the extent of the sea ice and its color.
Also, under the Climate Fact Checks, a project of Fact Crescendo, we have already published a detailed fact check to clarify how ice in Antarctica is melting. We have also proven that it is accelerated because of human-induced global warming and climate change. It is also true that the melting of ice in the Antarctica region contributes to the rise in global sea levels, which has also been addressed in our fact check.
Read Complete Fact Check from here.
Conclusion:
Fact Crescendo found that the viral image is not a real one taken from space. It is a computer generated imagery (CGI) of Antarctica created by a NASA engineer in 2007.The image does not depict the overall impression of the ice level during that period either, as only sea ice levels were considered in this imagery. Studies have indicated that more than the sea ice shown in this image, the Antarctica region's land ice is rapidly melting due to human-induced global warming impacts.

Title:Is this a real image of Antarctica taken from space? Know the Truth.
Fact Check By: Siddharth Sahu
Result: Misleading