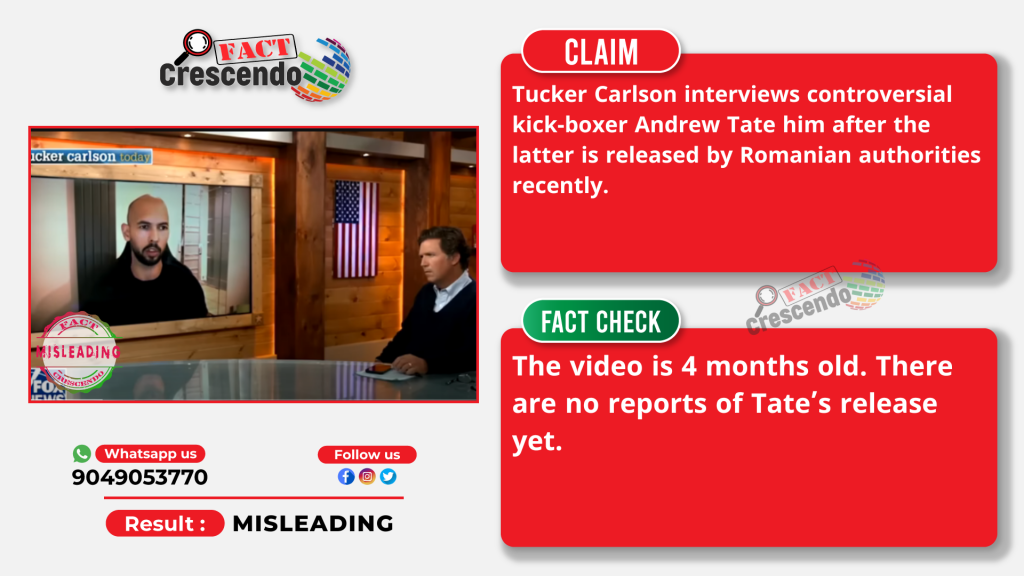 American kick-boxer Andrew Tate who is notoriously known for his extremely misogynistic views is not new to controversies. This time he stirred up a new controversy after he poked teenage climate justice activist Greta Thunberg on Twitter.
Displaying his fleet of 33 luxurious cars, Tate mocked Greta Thunberg and asked her to provide her email address. Greta responded by a sarcastic tweet that said, "yes, please do enlighten me. email me at [email protected]."
Greta is known for her sarcasm and her insulting reply didn't go well with Tate. Tate later responded with a 2 minute video in which he can be seen smoking cigar and taking shots at Greta Thunberg. In the video, he pauses to demand some Pizza and asks not to recycle the Cardboard Cartons.
Later, reports of Andrew Tate and his brother Tristan have been arrested on charges of human trafficking appeared. According to Reuters, Tate was presented before a court in Romania and the prosecutors have asked for 30 day detention of Tate and his brother.
The prosecutors were quoted saying, "Anti-organised crime prosecutors have notified the rights and liberties judge with the Bucharest Court with a proposal to remand the four suspects for 30 days."
Amid all this, a video of conservative American Television host Tucker Carlson interviewing Tate started doing rounds on social media. Some shared this video and claimed Andrew Tate has been released. You can see a Facebook post making the claim below.
The caption of the Facebook post says, "ANDREW TATE and his Brother have been Released.
NO CHARGES."
Thus, the user claims that Romanian authorities have released Andrew Tate and his brother and there are no charges against them. However, when we checked the video, we found out that the video is 4 months old.
Fact Check
When we did, a keyword search on Google with the keywords like "Andrew Tate" and "Tucker Carlson" and we found the video posted on Facebook. The video has been given below:
As you can see, the video was posted 4 months ago. The title of the video says this conversation took place in late August this year.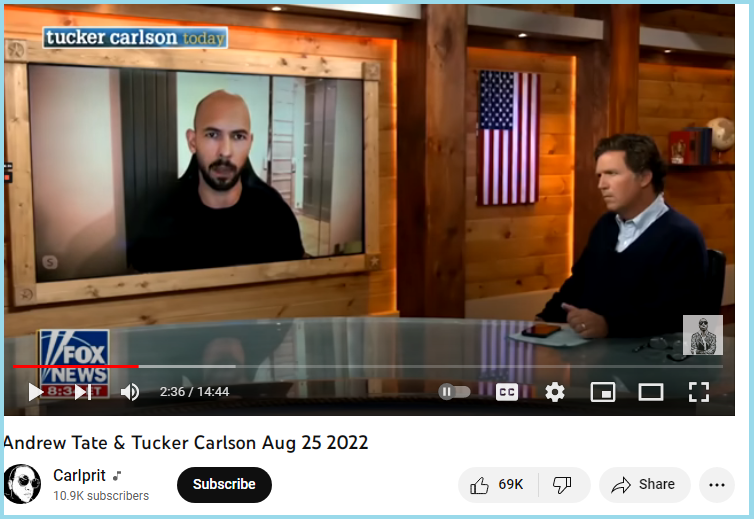 Tucker Carlson has also tweeted the video from his Twitter account on August 26. You can view Carlson's tweet here:
We also searched for reports that said anything about the release of Andrew Tate. However, we did not find any reports that stated anything about his release yet.
Conclusion
The video of Andrew Tate with Tucker Carlson is old and not recent. We found no reports of Andrew Tate's release by Romanian authorities. Hence, the claim of Andrew Tate's release based on this old video is misleading.

Title:Old Video of Tucker Carlson interviewing Andrew Tate Shared as Tate's Recent Interview After his Arrest in Romania…
Fact Check By: Harish Nair
Result: Misleading