The image is not from Pakistan but from Assam, India.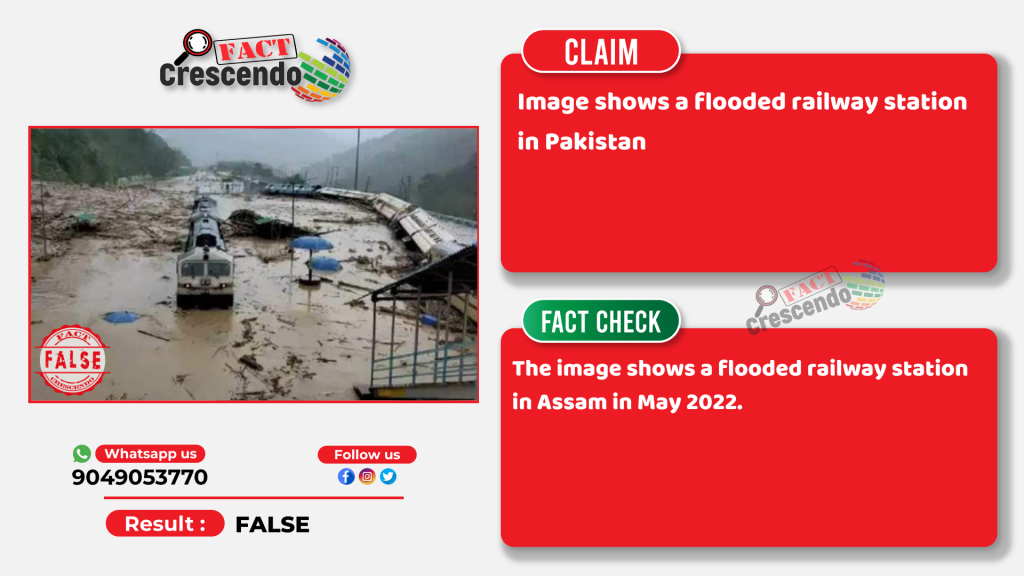 In the past several times media organizations have shared old and unrelated images and videos as recent footage of incidents from around the world.
In the backdrop of this, an image shared by a Hindi news channel- Zee News shows a picture of trains submerged in water. The report by Zee News claims that it shows Pakistan's condition after the country was recently hit by severe flash floods.
The headline of the news reports states "Pakistan floods: Railways services disrupted in Balochistan for 10 days, train ops reaches 'dead end'"
Pakistan is experiencing its worst floods this century, with rivers breaking their banks, flash flooding, and glacial lakes bursting. At least one-third of the country is under water.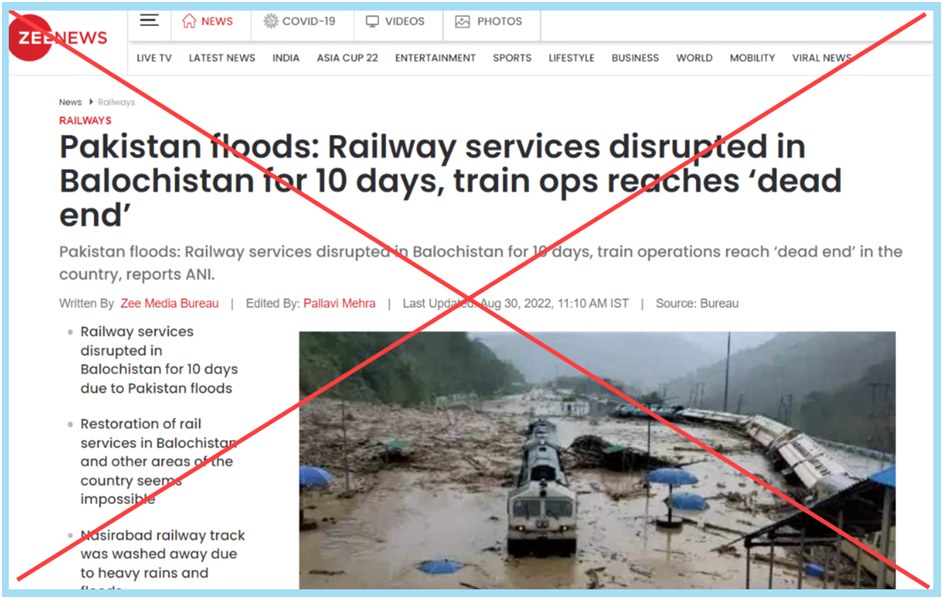 Fact Check-
We started our investigation by running a reverse image search on Google, the results led us to a tweet by the Ministry of Railways posted on 9 July 2022. They mentioned that the image shows Assam after the railway station was devastated due to floods. They have also shared an image of the same railway station after the restoration process was completed.
We found that news agency ANI had also posted the same image on 16 May, 2022. The headline of the report states, "Assam: Floods, landslides affect 1.97 lakh people across 20 districts."
The caption of the image states, "Visual of Assam floods in Cachar."
According to the report, the floods affected 1.97 lakh people across 20 districts in the state.
A keyword search led us to images published by AP Images. We found a similar image on their website published on 17 May 2022. The caption of the image states, "Train coaches are seen toppled over following mudslides triggered by heavy rains at New Haflong railway station on the Lumding-Silchar route in Dima Hasao district, in northeastern Assam state, India, Tuesday, May 16, 2022."

Conclusion-
Fact Crescendo found that the image published by Zee News is not from Pakistan but shows a flooded railway station in Assam, India. The image has no relation with the ongoing floods in Pakistan. However, it is true that Pakistan is facing one of the worst floods of the century.

Title:Image from Assam shared as flood visuals in Pakistan.
Fact Check By: Drabanti Ghosh
Result: False