The viral poster is edited. The original image was posted in 2019 when Priyanka Gandhi joined politics.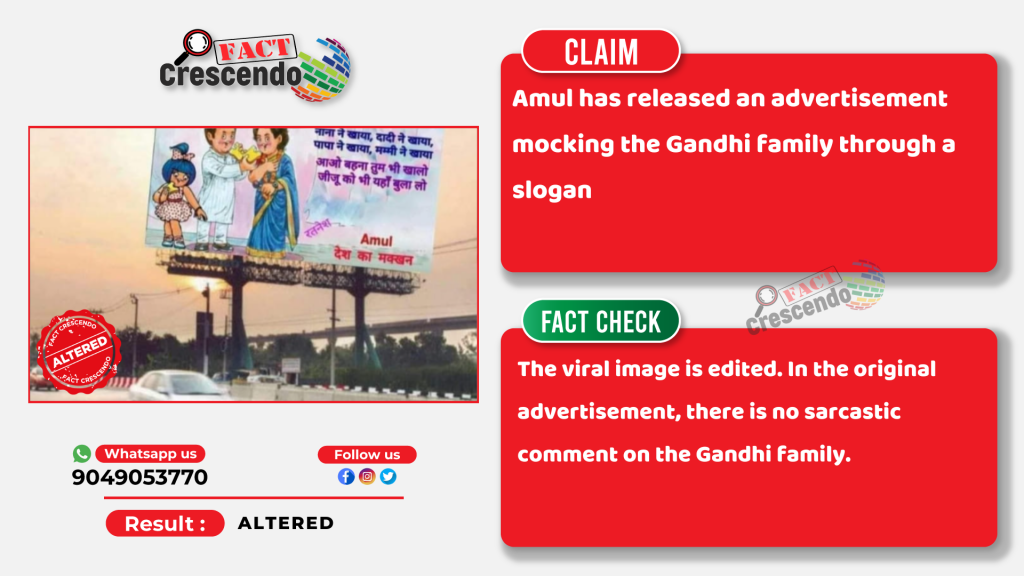 An advertisement banner of Amul Company showing Rahul Gandhi and Sonia Gandhi is widely circulating on social media. Users claimed that this image shows an original advertisement published by Amul Company. The image shows a cartoon topical Priyanka Gandhi Vadra along with her brother Rahul, the cartoon showed the brother-sister duo toasting with bread and butter.
The advertisement mentions, "Grandfather ate, grandmother ate, father ate, mother ate. Come sister you also eat and call brother in law here as well." The statement is actually a sarcastic attack on the Gandhi family.
The caption of the post states, "Brilliant creativity of saying everything without saying."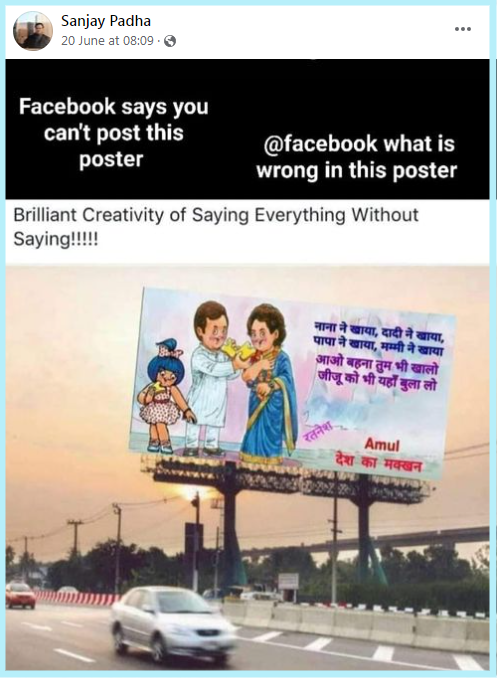 Fact Check-
We started our investigation by running a reverse image search on Google, whose results led us to the same image posted on Amul Corporation's official Twitter account. The image was posted on 24 January 2019 with the caption, "#Amul Topical: Priyanka Gandhi joins politics!"
The advertisement was created when Priyanka Gandhi that joined politics. We found that the viral image is edited. The original image shows "Family Stree" written on it instead of the sarcastic statement seen in the viral image.
Below you can see a comparison image between the viral image and the original image posted in 2019.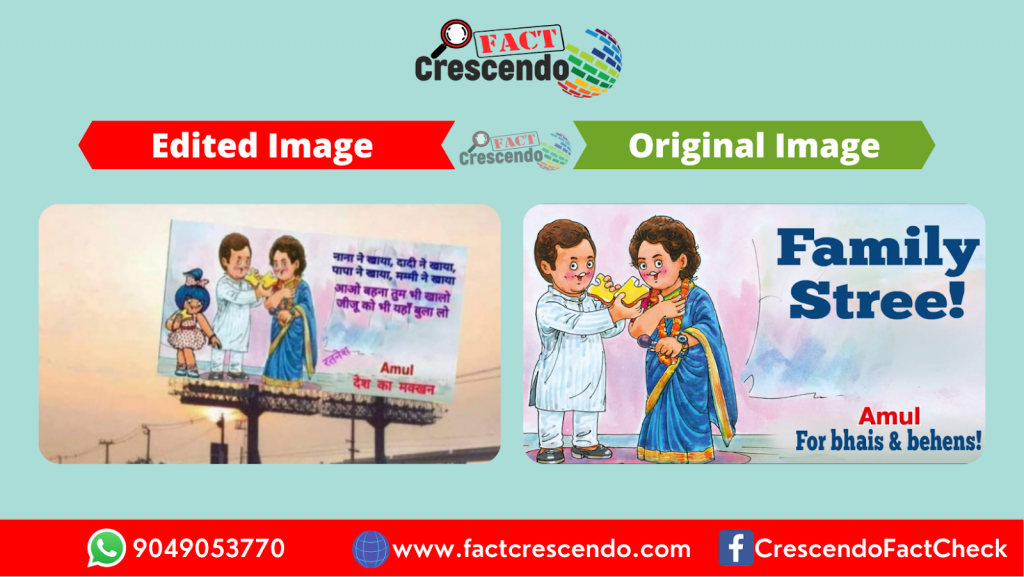 We also found a tweet by Amul Corporation, which stated that the viral image is Fake and Amul has not released this Topical. The caption of the post mentions, "Dear Sir, It is a fake post. Amul has not released this Topical. The original topical is shared below."
Conclusion-
Fact Crescendo found the viral image to be edited. The viral image was created after editing an old advertisement of Amul. Cartoons of Rahul and Priyanka Gandhi are visible in the original advertisement but there is no slogan making any sarcastic comment on their family.
Title:Amul advertisement mocking the Gandhi family is Edited.
Fact Check By: Drabanti Ghosh
Result: Altered