A Time magazine cover showing Adolf Hitler's face partly juxtaposed over Prime Minister Modi's face is going viral on Twitter. However, when we checked, we found that this poster is an edited one. Let us see the viral illustration and its truth.
Viral Tweet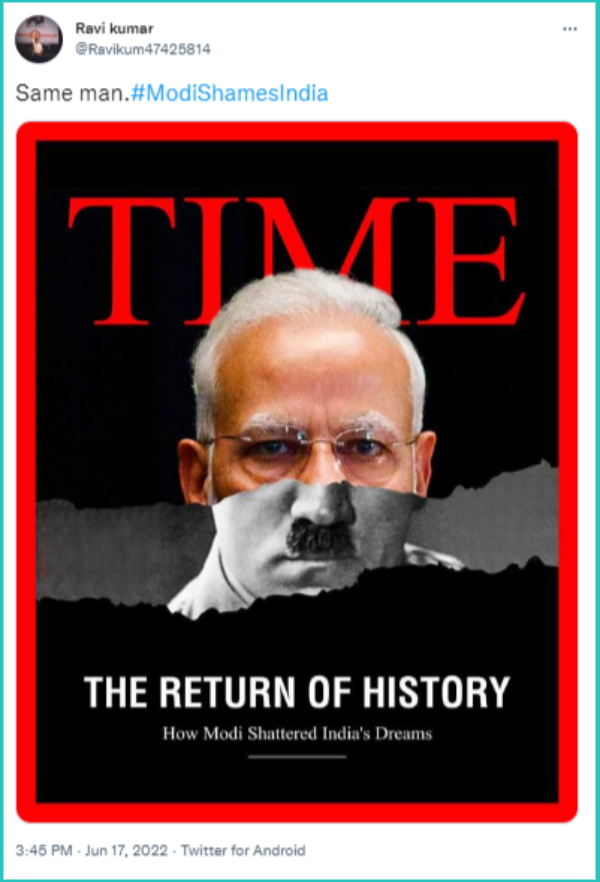 We can see in the above tweet, the TIME Magazine cover featuring Prime Minister Modi. PM Modi is compared to Adolf Hitler and the Title on the cover says,
'The Return of History
How Modi Shattered India's Dreams'
The caption of the tweet contains the hashtag #ModiShamesIndia. The tweet has received more than 680 retweets and almost 2000 likes so far. However, has TIME Magazine actually published such an illustration? Let us find out!
Fact Check
We checked the website of TIME magazine and found no cover or illustrations on their website. You can see the screenshot of all the covers issued by TIME magazine below.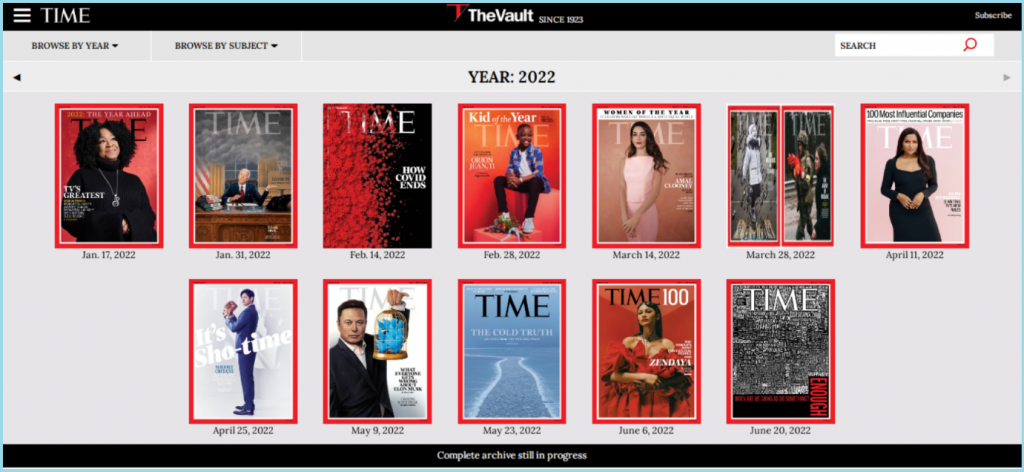 We also checked the covers issued by TIME since 2014 but we did not find any cover featuring the Indian Prime Minister on the website except for the May 18 2015 Edition titled 'Why Modi Matters'. The edition featured an exclusive interview of Prime Minister Modi.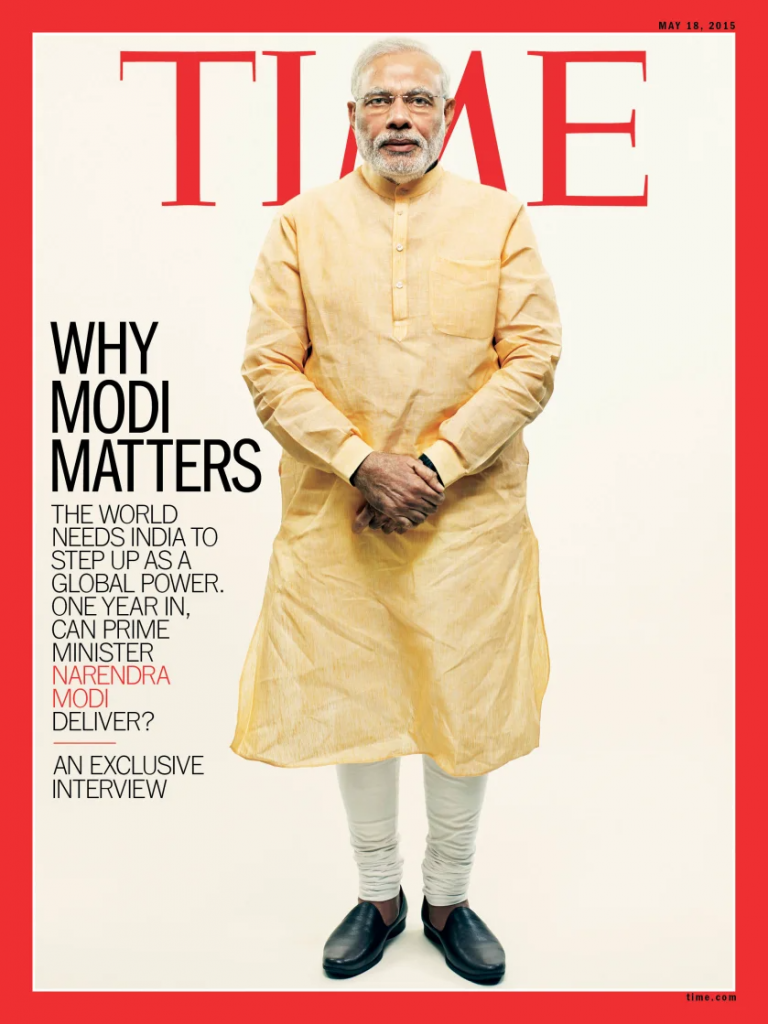 We also checked for covers on PM Modi on the Twitter handle of TIME Magazine. The twitter handle of TIME has also not tweeted any such poster. The last time TIME tweeted a cover with an illustration of Modi was in May 2019. The magazine featured a piece by Aatish Taseer who called PM Modi 'India's Divider in Chief'. The cover also mentions an article by Ian Bremmer titled 'Modi the Reformer.'
When we searched further on TIME magazine's Twitter handle, we found a cover with a similar title as the one we see on the edited cover. The title on the cover says, 'The Return of History…How Putin Shattered Europe's Dreams.' The cover was tweeted in March this year covering the Russia-Ukraine war.
The edited image seems to be created by altering this particular image. We also found a similar illustration created by a Twitter user where he equated Russian President Vladimir Putin to Adolf Hitler.
The twitter user named Patrick Mulder had created this poster. After the tweet went viral, many thought this was the actual cover of TIME magazine. After which he had posted a video showing how he created the cover.
The poster featuring PM Modi seems to be inspired from this poster. Only Putin has been replaced here with Modi. You can see a comparison between the original and the fake covers.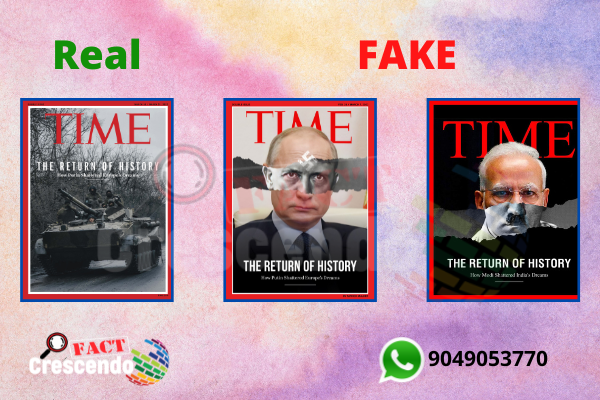 Conclusion
The cover of TIME Magazine going viral on Twitter portraying PM Modi as Adolf Hitler has been found fake in our investigation. TIME has not issued any such poster on the Indian Prime Minister.
Title:TIME Magazine did not issue cover Equating PM Modi to Hitler…
Fact Check By: Harish Nair
Result: Altered