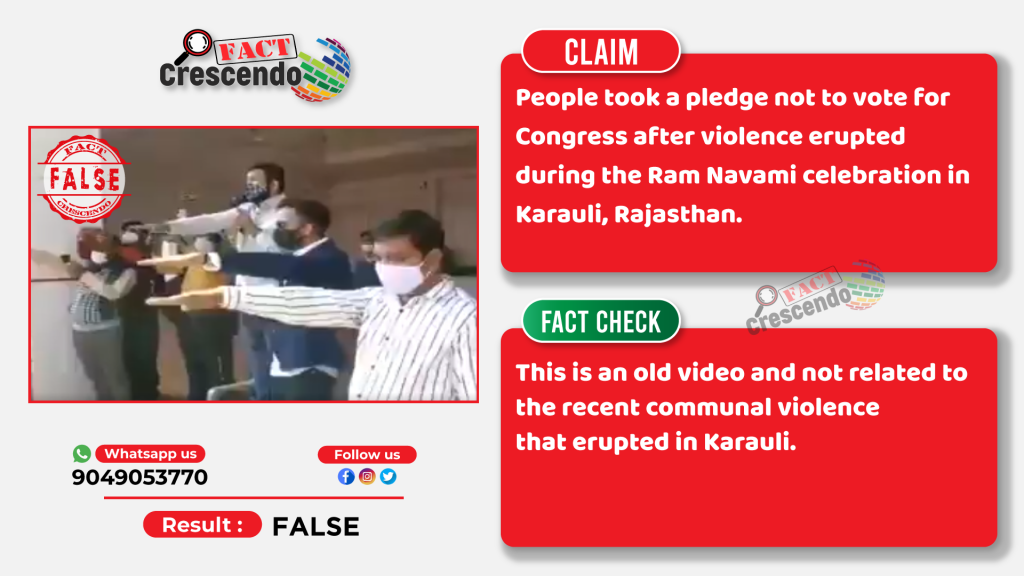 A video of people pledging not to vote for Congress in Rajasthan is going viral on social media. It was claimed that people decided not to vote for Congress after violence erupted during the Ram Navami celebration in Karauli, Rajasthan.
Fact Crescendo found that this is an old video and has no connection with the recent violence in Karauli, Rajasthan.
WHAT'S THE CLAIM?
The caption of the viral reads: "After the communal riot in Karauli, Rajasthan on Ram Navami, we are taking pledge that we will not vote for Congress. Remove Congress and save the country."
FACT CHECK
Google reverse image search led us to the same video posted on Facebook in November 2020. The video is said to be from Sikar, Rajasthan where people took a pledge not to vote for Congress.
A banner of 'Rajasthan Berojgar Ekatrit Mahsangh' can be seen at the end of the video.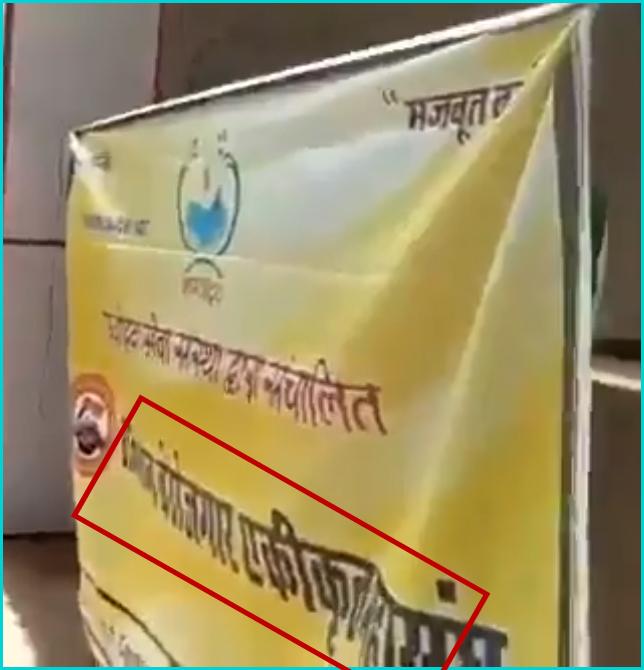 Taking a clue from it, we found that Rajasthan Berojgar Chatrasangh had uploaded the same video on 17 November 2020 on their YouTube channel. The caption says that this event took place in Ramleela Maidan in Sikar where Upen Yadav delivered a speech to unemployed people.
Patrika reported that unemployed youth held a protest against the government in Ramleela Maidan. The protest was organized by Rajasthan Berojgar Ekatrit Mahasangh led by Upen Yadav. After the government failed to fulfill the demands, this protest was organized to Boycott Congress for Panchayat elections.
CONCLUSION
Thus, the viral video of people pledging not to vote for Congress is old and not related to the recent communal violence that erupted in Karauli. An organization representing unemployed youth had taken such a pledge in 2020.

Title:Old Video Falsely Viral As People Pledging Not To Vote for Congress after Karauli Riots
Fact Check By: Siddharth Sahu
Result: False