This video is from Switzerland showing a clash between football fans in 2018. The video has no relation with West Bengal.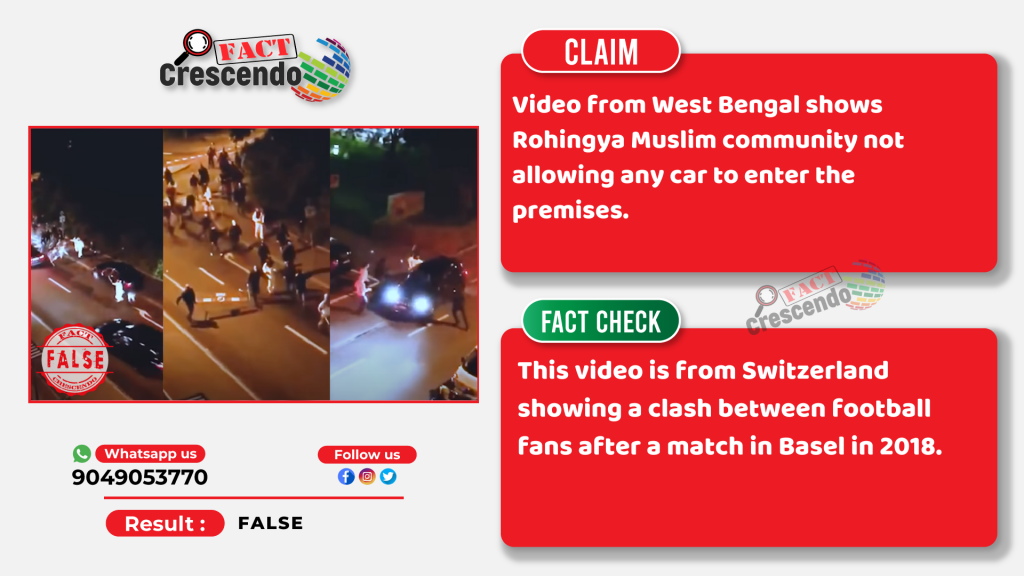 A video showing a group of hooligans attacking cars on the road is doing rounds on social media. Users claim that this video is from West Bengal where the Rohingya Muslim community is not allowing any car to enter the premises.
The caption of the post reads, "This is in West Bengal. No cars can enter in the evenings in these areas controlled by Muslims, Rohingyas. Only their vehicles can come. They do all sorts of illegal things. Such things are happening in certain pockets in many cities already. Watch out for future dangers."
Fact Check-
We started our investigation by running keyword search on Youtube, whose results us to led us to the same video aired on 21 May 2018 on a YouTube channel named Hooligans TV. The video shows a fight that took place in Switzerland on 19 May 2018.
An Italian website Tia-20 has uploaded the same video along with the related news. According to it, the video is from Basel, Switzerland. The said vandalism took place after a football match between Basel and Lucerne teams on 19 May 2018. Fans of the rival teams clashed with each other and some hooligans vandalized the passing vehicles on the street.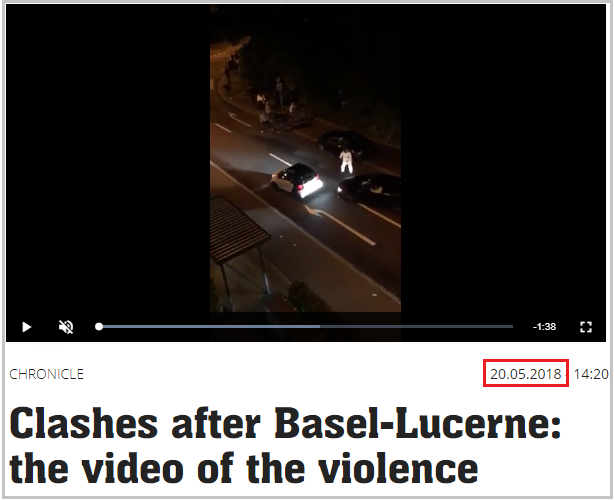 While searching more about it, we found a press release issued by the Public prosecutor of Basel on 20 May 2018.
It reads- "On May 19, 2018, after 11 p.m., violent clashes broke out between "football fans" in Birsstrasse, between the stadium and Redingstrasse. At least two people involved were injured. Several people were checked and two were provisionally arrested." (Translated by Google)
Conclusion- 
Fact Crescendo found the viral claim on social media to be False. The video is not from West Bengal but shows a clash between football fans after a match in Basel, Switzerland in 2018.

Title:2018 video from Switzerland shared as Muslim supremacy in West Bengal.
Fact Check By: Drabanti Ghosh
Result: False