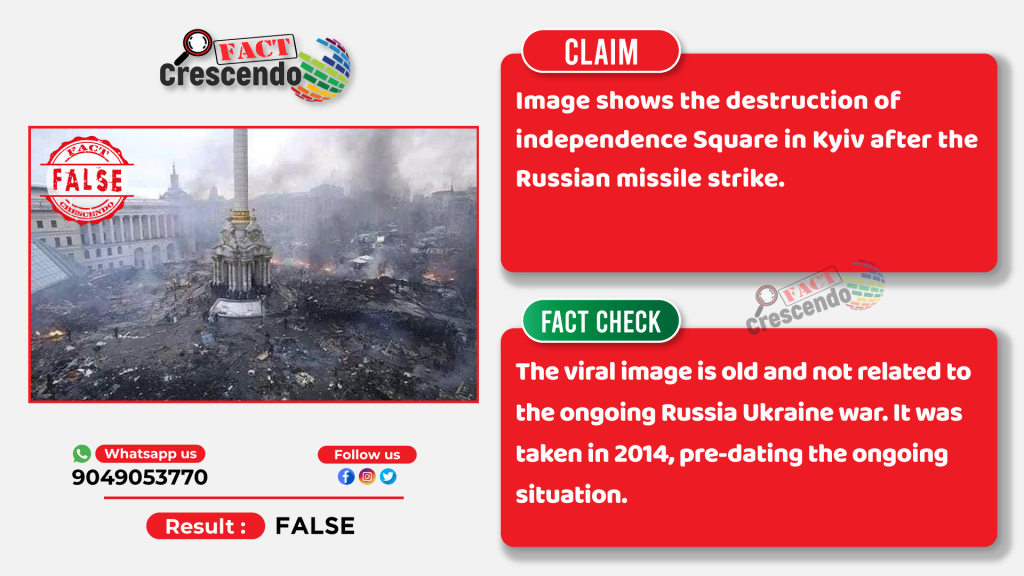 Continuing its assault on Ukraine, Russia did an air strike on government offices in Freedom Square in Kharkiv, reportedly killing at least 10 people and 35 more were injured.
After the video of the attack went viral, an image showing a scene of severe devastation also started doing rounds on social media. This image is claimed to be showing destruction at Independence Square in Kyiv.
Several users compared the before and after image of Independence Square to show the aftermath of the Russian attack.
However, Fact Crescendo found the claim to be false. The image in the question of ruins at Independence Square is from 2014.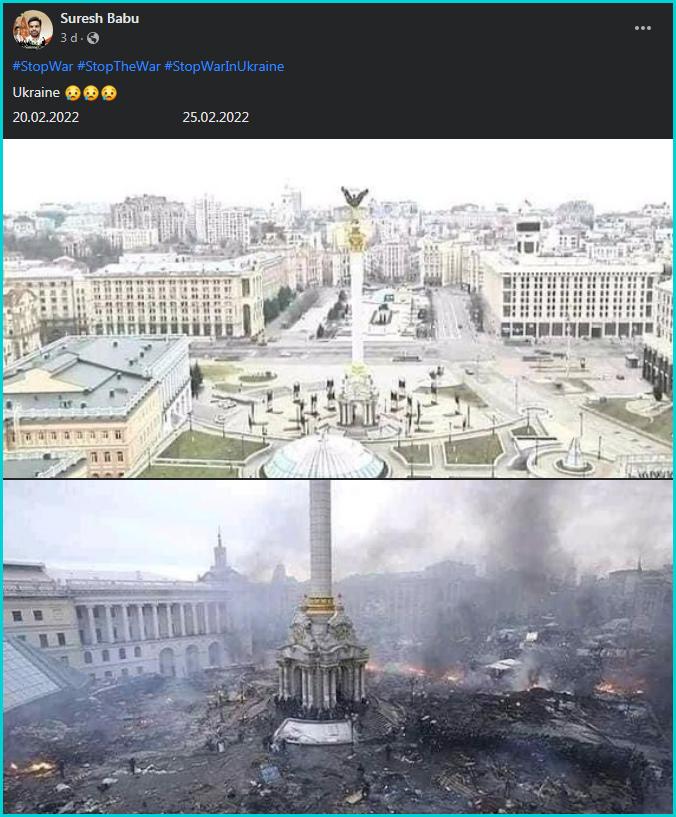 FACT CHECK
Google Reverse Image Search led us to various news websites articles from 2014. It confirmed that the viral image of destruction is, indeed, of Independent Square in Kyiv but it was taken eight years ago.
CBC website had published the image on 19 February 2014 along with a news report. It is an aerial view of Kyiv's Independence Square after the clashes between anti-government protesters and riot police, reads the caption.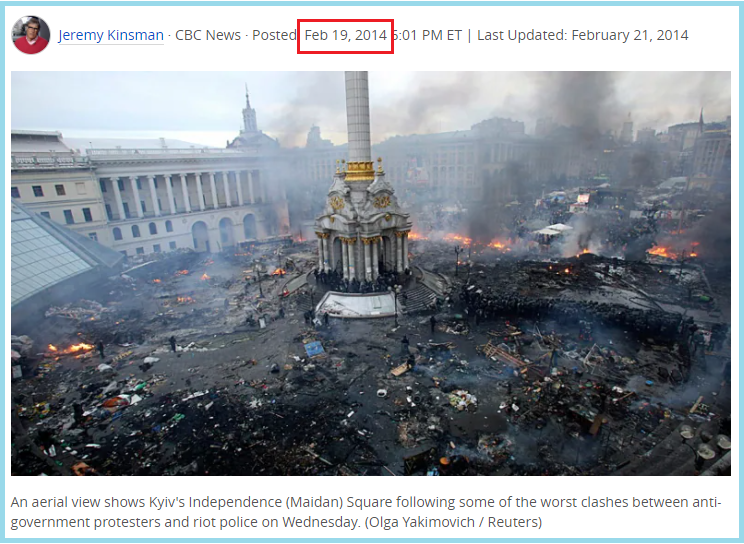 BBC reported on 20 February 2014 that the battle between police and protestors became violent when police used stun grenades and water cannons to disperse the protestors. This began as a peaceful protest but later protestors seized the region to hold their ground.
You can watch the video report about the clashes here.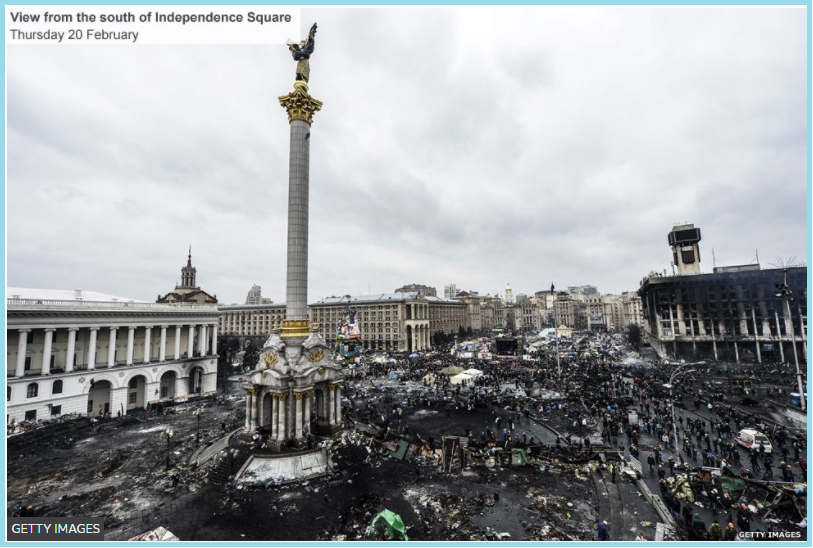 How Is The Situation At Independent Square Now?
A live video from Independence Square is available on YouTube. This video started streaming 17 hours ago. The caption says, "Live webcams from Ukraine (Independence Square) with sound Day 7."
CONCLUSION
Hence, it is established that the viral image is old and not related to the ongoing Russia Ukraine war. Currently, Independence Square has not been attacked by Russia yet.

Title:2014 Image Viral as Recent Devastation at Independence Square After Russian Airstrike
Fact Check By: Siddharth Sahu
Result: False