The image of the filthy beach shared by Goa Congress in an attempt to attack the ruling BJP government is actually from the Hawaii islands in the United States.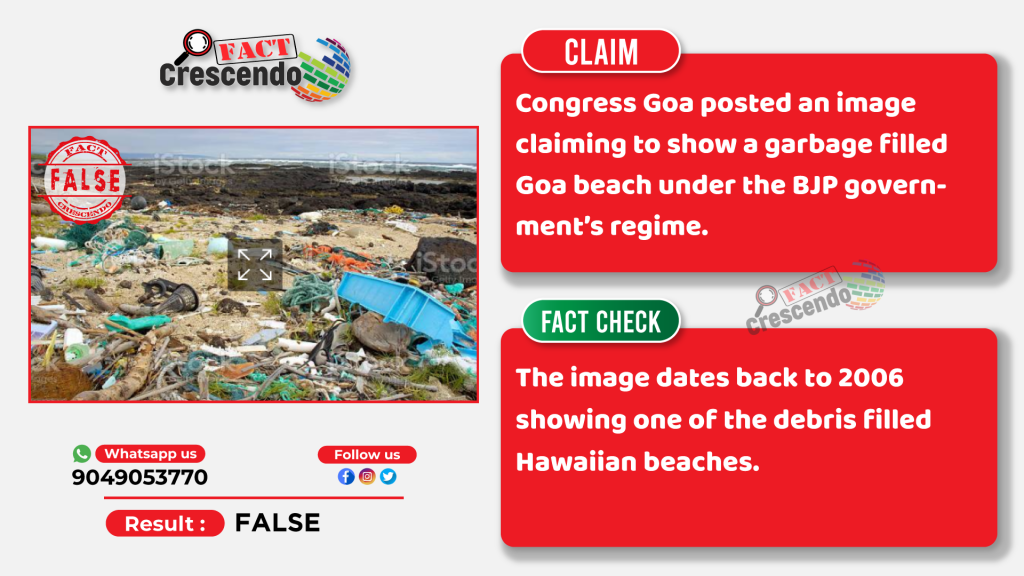 The official Twitter handle of Goa Congress tweeted an image as a report card of the Pramod Sawant led BJP government's performance in Goa, ahead of the Assembly elections in the state. Goa Congress mentioned that according to the BJP manifesto in 2017 they promised to ensure a clean, green and garbage free Goa. However, Goa Congress shared an image of a dirty garbage filled beach and claimed that it shows the current condition of a Goan beach under the BJP government.
"BJP govt. has caused Goa's beaches to look like a dump yard because of their beach cleaning scam. #BJPFailureReportCard," stated the tweet made by Goa Congress.
Sharing the image, it futher claimed that the condition of Goa's beach has worsened under the BJP regime.
The state of Goa is all set to go to polls on February 14, 2022. The vote counting for the Goa elections will take place on March 10, 2022.
Fact Check-
We started our investigation by running a reverse image search on Google, whose results led us to a website named to Hawaii, which stated that this image is from Hawaii. The article on the website talks about the marine debris accumulation on Hawaiin beaches.
We found that this image has also been published by IStock Images by Getty Images. The website stated that the picture as 'Marine debris on a Hawaiian beach'. The image was uploaded on June 6, 2006. This image has been categorized under the big islands- Hawaiian Islands. This image dates back to 2006 and has no relation with Goa or India.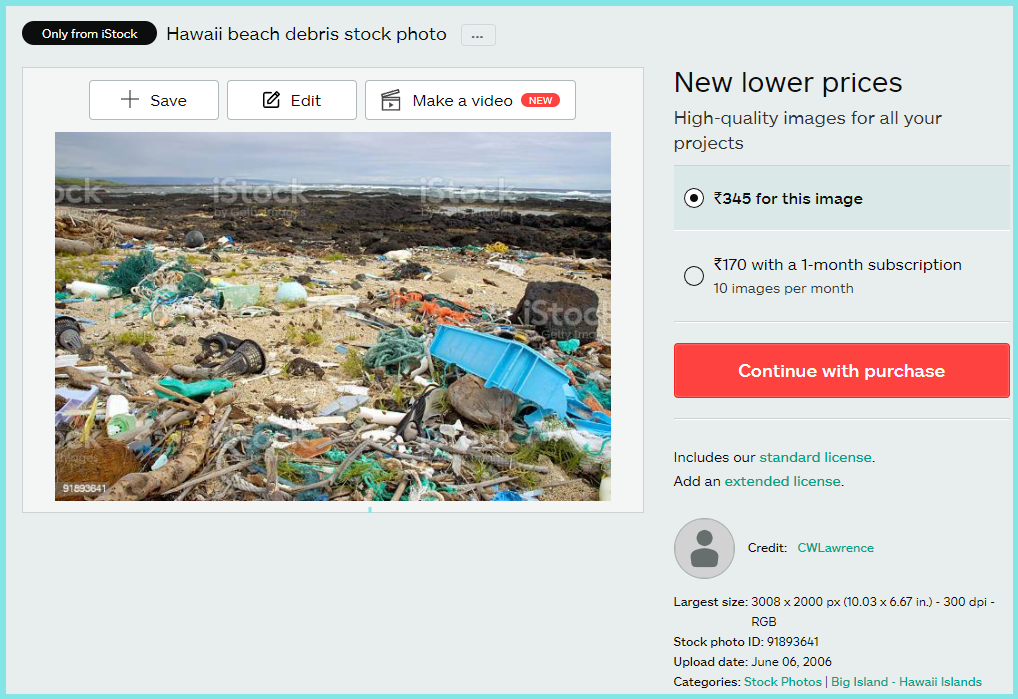 According to news reports, "Kamilo Beach, located on the south-eastern tip of Hawaii's Big Island, has been dubbed one of the most plastic-polluted spots on the planet. Hawaii's efforts to push back on rampant plastics consumption have been among the boldest in the country."

Conclusion-
Fact Crescendo has found that the image claimed by Congress as that of beach in Goa under the current BJP government is actually quite old and not from Goa or India. The Twitter handle of Congress Goa has posted an image from a Hawaiin beach claiming that it shows garbage filled Goa beach. Hence, the claim made about the image by Congress Goa Twitter handle is False.
(If you also have any suspicious messages, posts, photos, videos or news, send them to our WhatsApp Fact line Number (9049053770) for Fact Check. Follow Fact Crescendo on Facebook, Instagram and Twitter to read the latest Fact Check.)

Title:Goa Congress share an image of the Hawaiian beach as Goa's squalid beach under the BJP regime
Fact Check By: Aavya Ray
Result: False