The viral claim is False. Facebook's CEO Mark Zuckerberg has not made any such statement. The numbers that are claimed is far too huge in number.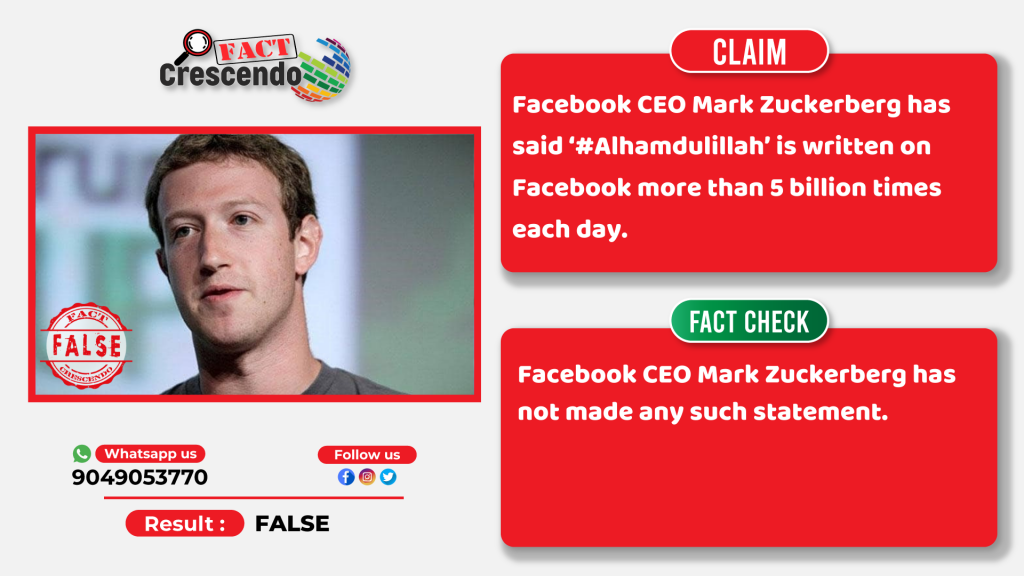 Social media users have claimed that Mark Zuckerberg said that the word '#Alhamdulillah' is written 5 billion (500 crore) times each day on Facebook.
Poster containing the same have been widely shared on Facebook and Twitter.
But did Mark Zuckerberg really say that?
WHAT'S THE POST?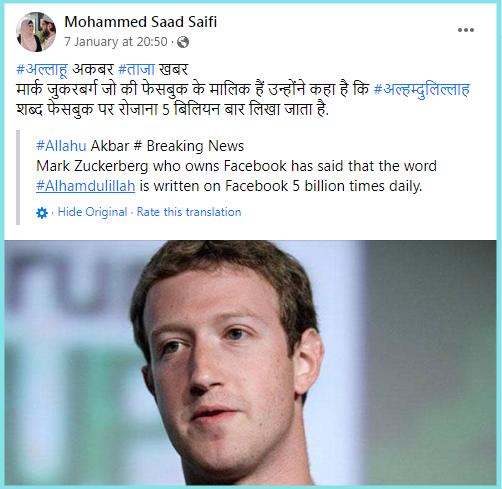 ALSO READ: Facebook's inside feed on 25 friend algorithm is a myth

Fact Check-
We started our investigation by running a keyword search on Google to find relevant news reports that corroborated the viral claim.
However, we could not find any news reports that mentioned that '#Alhamdulillah' is written 5 billion times on Facebook.
We also did not found any relevant information on the official accounts of the company and Mark Zuckerberg on Instagram and Facebook. Further, we could not find any concrete information anywhere that corroborated Mark Zuckerberg's statement on '#Alhamdulillah' being written on Facebook 500 crore times a day.
Next, we visited Facebook Blog Newsroom; they update the latest news, announcements and media resources from the Facebook Company. However, we could not find any such result for '#Alhamdulillah'.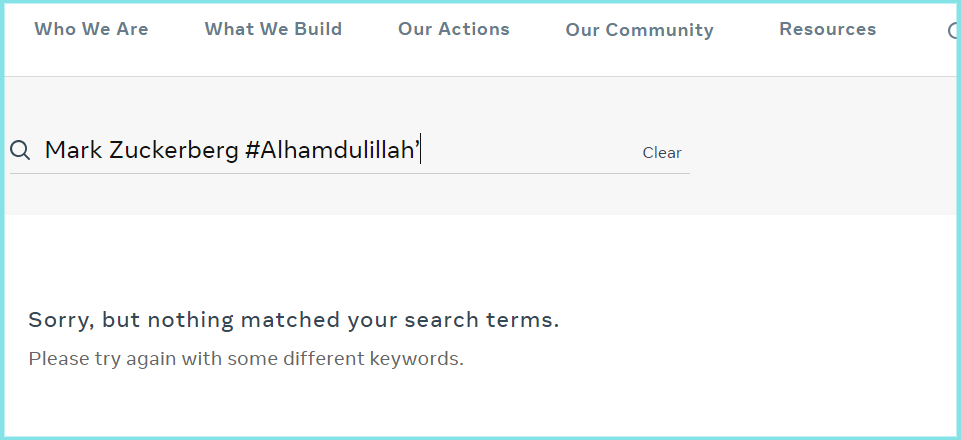 ALSO READ: Explainer: Is Facebook really tracking your Off-Facebook phone activity on a daily basis?
Upon checking the word, '#Alhamdulillah' on Google trends where we found that this word was a popular trends in the end of March and beginning of April 2021. Moving on, we found that the trend again increased in the month of August 2021.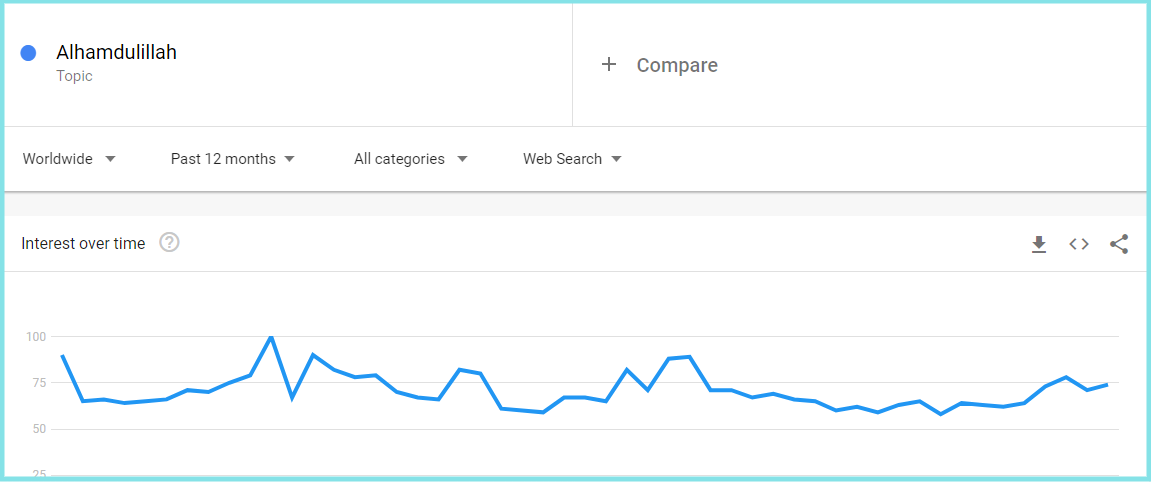 Next, we search for the interaction of the phrase '#Alhamdulillah' in Hindi Devanagari Script on CrowdTangle and found that the previous year there was 837,522,840 interactions on Facebook in English and Hindi.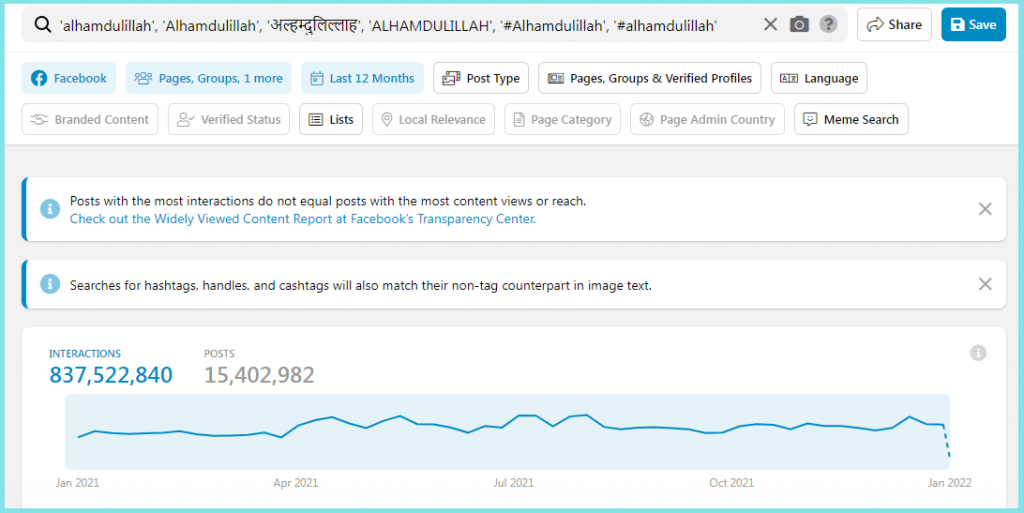 Conclusion-
Fact Crescendo found the claim made along with the viral image on social media to be False. Meta's CEO Mark Zuckerberg did not give out any statement about the word '#Alhamdulillah' being written over 500 crore times on Facebook.
We found that the word '#Alhamdulillah' was popular in March, April and August last year but the numbers were far less than what is being claimed.
(If you also have any suspicious messages, posts, photos, videos or news, send them to our WhatsApp Fact line Number (9049053770) for Fact Check. Follow Fact Crescendo on Facebook, Instagram and Twitter to read the latest Fact Check.)
Title:Is '#Alhamdulillah' most written daily word on Facebook with 5billion posts…Facts suggest otherwise..
Fact Check By: Aavya Ray
Result: False