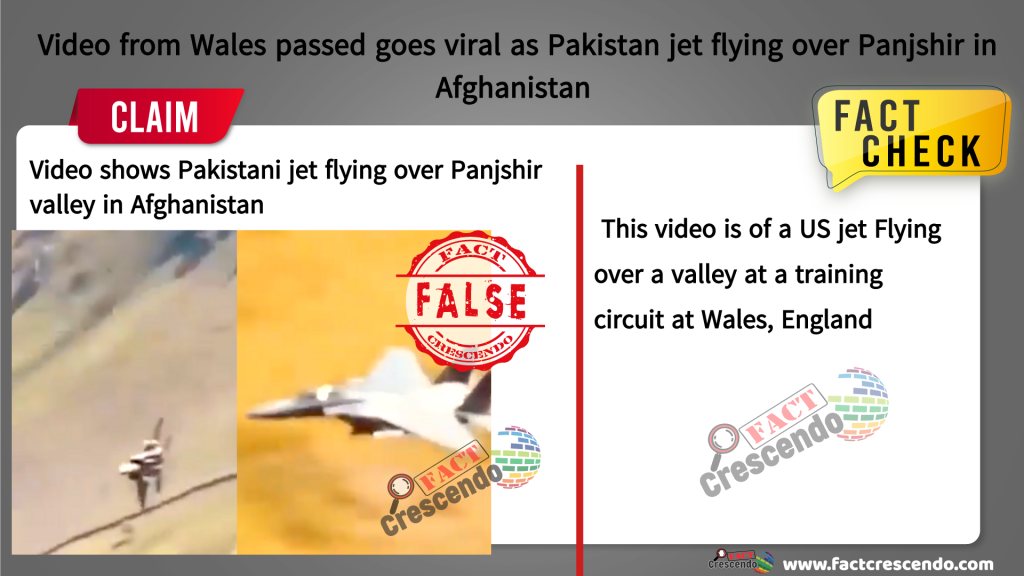 A video of a fighter jet flying across a valley has gone viral on Social media with claims that the visuals are from Panjshir Valley in Afghanistan and that the jet is from Pakistan.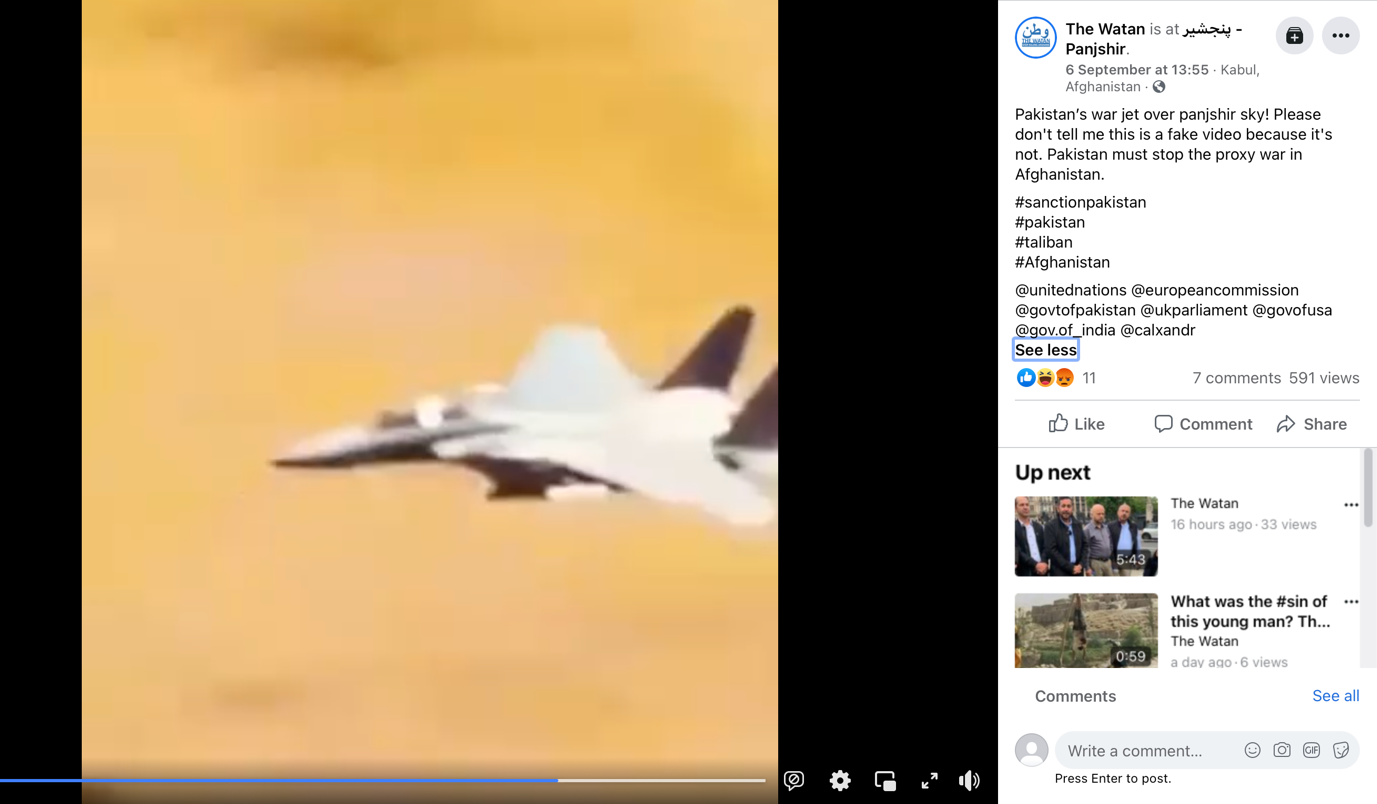 Fact Crescendo found that the video is actually from Mach Loop, a Welsh training circuit where aircrafts perform low altitude test flights and that the jet is actually of the US Air Force.
Fact Check Methodology
We studied the viral posts carefully and noticed that other social media users have commented that it is a US fighter jet and not Pakistan's.
Following this we tried different combinations of keyword search and came across a Twitter post by a handle @hengenahm who compared the viral visuals to footage of Mach Loop from Wales. The visuals are similar and proves that the video is from Wales and not Panjshir valley. 
Example 8, Video of alleged Pakistan fighter jet inside Panjshir valley is actually from Mach Loop, Wales. Location: 52°43'55"N 3°44'20"W https://t.co/sQPDMRlpXq https://t.co/dqibFMKHi3 pic.twitter.com/3aXTVhbdq0

— Benjamin (@hengenahm) September 6, 2021
We also looked up Mach Loop videos on YouTube and saw striking similarities between the terrain in the viral video and the terrain at Wales which prove beyond any doubt that this is the same location.
We learnt from the captions in the videos of US Fighter jets at Mach Loop that the jet in the viral video is an F-15 Eagle. The McDonnell Douglas F-15 Eagle is an American twin-engine, all-weather tactical fighter aircraft designed by McDonnell Douglas (now part of Boeing).
We looked for any information of Pakistan using the same model of fighter jet but failed to find anything such online.
Conclusion
The claim that the video is of a Pakistani jet flying across a valley in Afghanistan is False. The evidences prove that the viral video is from a Training Circuit in Wales, England and not Panjshir, Afghanistan.
Title:Video from Wales passed goes viral as Pakistan jet flying over Panjshir in Afghanistan
Fact Check By: Manjori Borkotoky
Result: False