A comparison image of two rivers – allegedly of the Sabarmati River of Gujarat and the Mithi River of Mumbai – is going viral. The image tries to show the sorrowful state of the plastic filled Mithi River in comparison to the beautiful Sabarmati Riverfront despite the Maharashtra government spending more than a thousand crore rupees on cleaning up the river.
Fact Crescendo received many fact-check requests about this video on our WhatsApp FactLine (9049053770).
We found out that this is a misleading image and claim.
WHAT'S THE CLAIM?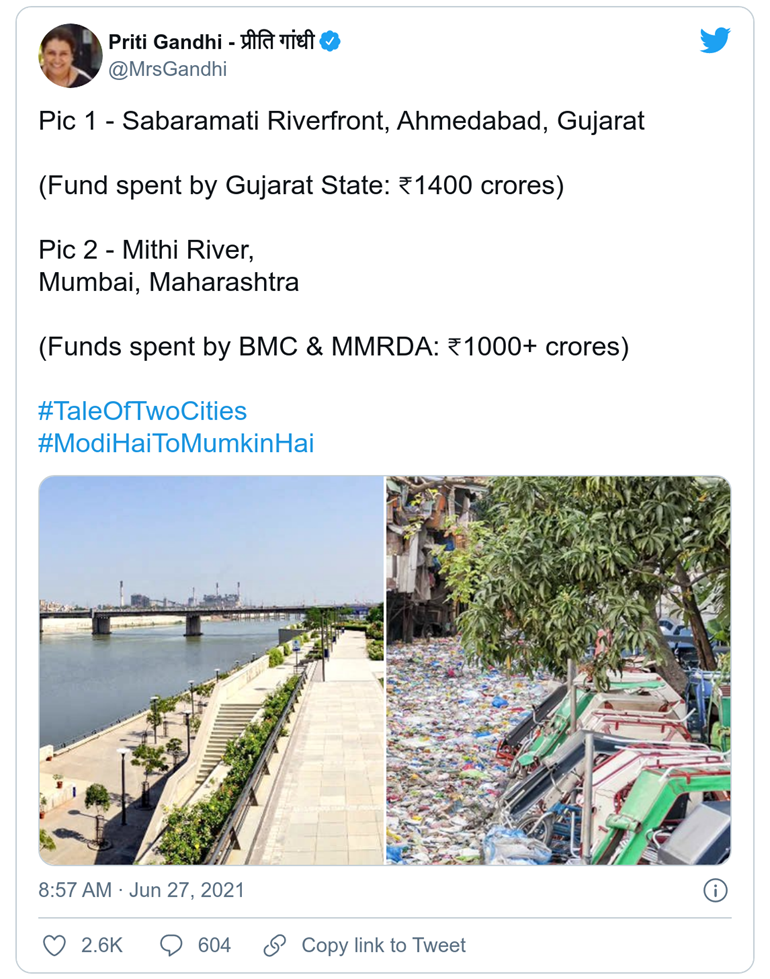 Original Post – Twitter | Archive
FACT CHECK
Let's check each image one by one.
IMAGE NO. 1
A Google reverse image search led us to an Economic Times report in which the given image is used. The reports date back to 2013. The same image is also available on the Sabarmati Riverfront's official website.
Thus, it clarifies that the image is, in fact, of the Sabarmati River.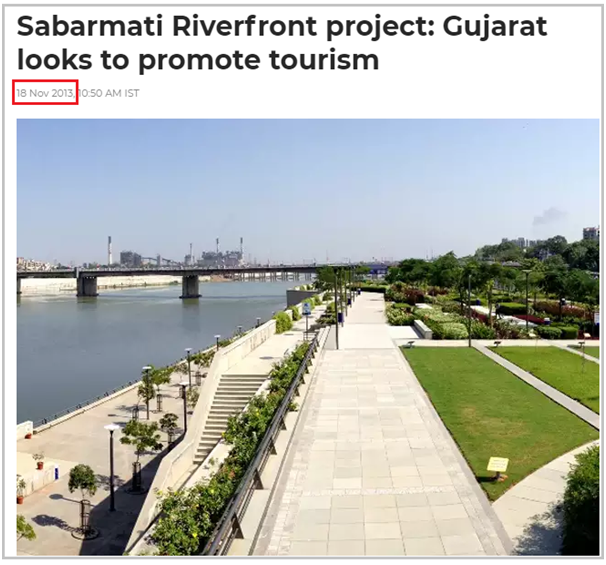 IMAGE NO. 2
Google reverse image search led us to a stock image website. According to its caption, the image is of a plastic-filled river is from Manila city of Philippines. The image was captured by a photographer named Antonio Oquias back in 2008. It has been used by several media outlets.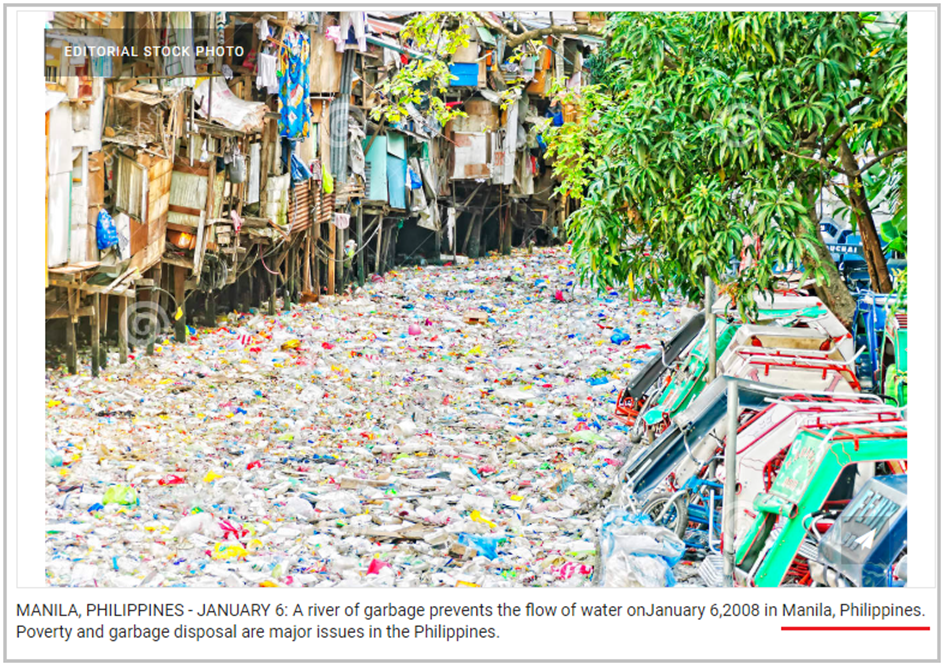 A few years ago, AFP has reported on the garbage-choked waterways of Manila.
CONCLUSION
An old image of a polluted and plastic-filled river from the Philippines is being shared as the Mithi River of Mumbai.

Title:Plastic-filled Manila River passed off as Mithi River in Mumbai
Fact Check By: Mayur Deokar
Result: Misleading